Business View Caribbean interviews officers of the Bermuda Hospitals Board as part of our focus on best business practices in Bermuda.
Bermuda Hospitals Board – A strategic plan for care
Bermuda Hospitals Board (BHB) is a quasi autonomous, non-government organization established under the Bermuda Hospital Board Act of 1970. It is comprised of the King Edward VII Memorial Hospital (KEMH), the Mid-Atlantic Wellness Institute (MWI), and the Lamb Foggo Urgent Care Centre. Its mandate is to provide acute medical, emergency, long term, and mental health care, as well as learning disability and substance abuse services for Bermuda residents. BHB is funded by way of direct payments, insurance, donations, and government subsidies. With approximately 1,800 employees, it is Bermuda's second largest employer.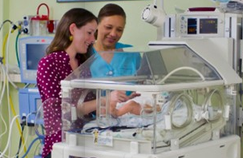 BHB is governed by a Board appointed by the Government on behalf of the people of Bermuda. The Board's fundamental objectives are: to enhance and preserve long-term value, to ensure the hospital meets its obligations on an ongoing basis: and to see that the hospital operates in a reliable and safe manner.
KEMH provides the island's only Emergency Department, acute inpatient and surgical services. Other services at KEMH include: Cardiac Diagnostics, Clinical Dietetic Services, Continuing Care, Day Hospital, Diagnostic Imaging, Dialysis Treatment, Emergency Services, Home Care, Hospice Care, Hyperbaric and Wound Care, Intensive Care Unit, Laboratory and Pathology Services, Maternal Child, Medical Social Work, Oncology Services, Palliative Care, Pharmacy, Rehabilitation Services, Stroke Rehabilitation, Surgical Services, and Urgent Care. KEMH has 286 acute care beds, 121 continuing care beds, and 9 hospice beds.
While KEMH's services are available to both Bermuda residents and its visitors, MWI is a psychiatric facility for residents only. Services at MWI include: Child & Adolescent Services, Community Rehabilitation Services, Chronic Disease Management/Asthma and Diabetes Education, Learning Disability Treatment, Mental Health Program, Recreational Therapy, and Substance Abuse Treatment.
In 2016, BHB's Board of Directors approved a new strategic plan to cover the period from 2016 – 2021 and a new Clinical Services Plan is due to be made public in the first quarter of 2018. "The way that the 1970 Act describes services, or the way it anticipated care being provided for the community's acute needs, didn't quite meet the needs of today," says Venetta Symonds, BHB's President and CEO. "We knew that we were going to have to be more community focused, and rather than just focusing on how you treat people when they're sick, we needed to focus on prevention and how we could deliver safe, high quality care, as well as follow our 'Triple Aim': Improve the patient experience, Improve the overall health of our population, and Reduce the capital cost of care."
"So, we have reviewed the data from our hospital, we have reviewed the insurance data, we have talked to the community, and we have reached out to our stakeholders to try to understand what Bermuda is going to need over the next five to ten years, and what our services should look like, going forward," Symonds continues. "Like many other developed nations, we have a population that's generally unhealthy, is getting older and an increasing number of whom cannot afford to pay healthcare premiums. So, it isn't just having access, because we provide that access; it's being able to afford that care. BHB is looking to partner with the community, with the government, with the insurers, and with the regulator, to be able to provide that care. The 1970 Act didn't anticipate that we would deliver community-based services, such as home care or have a group home for our mentally ill. If we follow our strategic plan, we'll deliver as much care as we can in the appropriate place."
Although Bermuda is a British overseas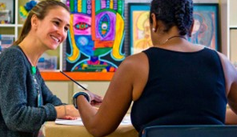 territory, unlike the UK and other members of the British Commonwealth, where a national healthcare system is financed through national insurance payments, in Bermuda it is a mix of private (commercial insurers), government subsidies, and individual payments.
"Everyone who is employed is required to have insurance," explains Bill Shields, BHB's Chief Financial Officer. "Typically, an employer has to pay a minimum of 50 percent of the insurance premium, which is set so that it provides a number of services called the standard health benefit, determined by the government as a minimum offering; every policy has to provide that. And then, there is a range of supplementals that, depending on the individual's ability to pay, would determine how many of those supplementals they may have. It might include care at a doctor's office, or vision, or dental. Of the government insurers, one provides support and insurance for government employees and the other two are a bit like Medicaid and Medicare in the States – one is for those who can't afford the commercial insurance, and the other is for those over 65."
Unfortunately, in Bermuda, as is the case in many countries, healthcare costs have soared over the years, especially for the treatment of chronic diseases, such as heart disease, stroke, type 2 diabetes, high blood pressure, obesity, depression, and arthritis, among others, and the island simply cannot keep up. Between 2007 and 2014, Bermuda's total health expenditures increased by 51 percent. This is becoming unaffordable for Government and for individuals seeing their insurance premiums rise. Shields admits, "We have a financial challenge that we're working with partners and government to resolve, and we are working to come up with a plan where we can provide care for the population who can't afford insurance or is underinsured. At the present time, we know we can't continue to provide all of the care that we do in a hospital environment with the resources that we receive, and we're looking at what our clinical services plan would be as we go forward. We can't continue with our older facilities for too much longer because they were conceived and built when healthcare was very different than it is in the 21st century. It's a significant financial challenge that has to be solved sooner rather than later, and we're certainly hopeful that, while it's a difficult financial situation, it's also an opportunity to improve care for the population."
The good news, according to Symonds, is that the government is aware of the situation and is poised to help. "We have a new Minister of Health, and she has made herself available and has been very open to the strategic plan and the clinical services planning process," she reports. "She's been supportive; she's already visited both of our campuses, attended our clinical services planning committee meeting, and has supported the direction that we've taken. We know that we have a shared responsibility to improve quality and reduce costs across the healthcare system, and BHB is committed to provide the very best of care to the community. We're invested in a plan to be able to change our scope and our scale so that we can do that in the most appropriate way possible."
AT A GLANCE
WHO: The Bermuda Hospitals Board
WHAT: A quasi-autonomous, non-government organization established to provide medical care for the people of Bermuda
WHERE: Paget, Devonshire, and St. George's Bermuda
WEBSITE: www.bermudahospitals.bm

Masters Specialty Pharma – Masters Specialty Pharma is a leading international pharmaceutical company with expertise in responding to the unmet needs and preferences of patients and healthcare professionals. Masters specializes in supplying advanced medicines to hospitals, pharmacists, clinics and governments, in over 90 countries worldwide. Established in 1984, Masters is principally engaged in the compliant sourcing of a broad range of established branded prescription drugs (or their generic equivalent) and pharmacy medicines. Other activities include the legal importation of innovative life-saving licensed medicines commonly available in the USA and Europe, which are typically difficult to access from outside these markets to countries where market authorization has not been obtained. www.masters-sp.com