Sheraton Mall
Doing something right
Business View Caribbean interviews Kim King, General Manager at the Sheraton Mall, as part of our focus on best practices of Caribbean businesses.
Currently the largest and most convenient shopping destination in Barbados, Sheraton Mall is located in the Parish of Christ Church, on the southern coast of this Caribbean island of 286,000. In 1989, a property that was formerly owned by the Intel Corporation came up for sale, and the now deceased Mall's co-founder, Marshall Oran, put together a group of partners and shareholders with the idea of building a shopping center on the site. Prior to the late 1980s, the concept of "out of town" shopping was not known to many Barbadians, and a major challenge of the venture was being accepted as a "one-stop" center for shopping outside of the city of Bridgetown.
Things began to turn around in the summer of 1993, with the introduction of the Sheraton Centre Play Park. Now, the Mall was not only a convenient shopping location, but a fun place for shoppers' children. Over the years, the Sheraton Mall has grown by leaps and bounds, living up to its slogan, "The Mall that has it All." It houses over 120 stores, plus the largest food court on the island, a multiplex cinema, a bank, a pharmacy, duty-free shopping, and more.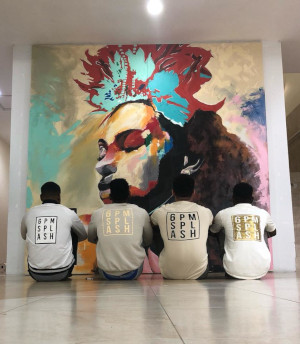 Over the years, the Mall has also become a supporter of many worthy, local causes, charities, and community projects, including the Kiwanis Club, the Rotaract Club of South Barbados, The Barbados Vagrant Society, the Breast Cancer Society, Drug Education & Counseling Services, and the Multi-National Fair. The highlight of Sheraton's full calendar of giving, each year, is the annual Christmas Cheer program. Now in its 21st year, the Christmas Cheer program will see the Mall throw open its doors to welcome over 75 children, specially invited from the island's residential care facilities. Held on the first Sunday in December each year, these children enjoy free reign of the Mall and are treated to a movie, lunch, and a packed schedule of fun activities.
This year, the Mall has also created an initiative called Art 4D People, which highlights the works of local artists. "So whether you're a singer, a dancer, you paint or draw, we created a space where you can come and showcase your work to the general public, free of charge," explains General Manager, Kim King. "It's not event driven, we're just providing a platform for them to do their thing. Presentations can occur on any day at any time. We've had persons come in and set up a concert type environment in the food court; we've had persons from Dancin' Africa who performed dance."
King believes that the Mall sets itself apart by providing both a wide selection of products, as well as a friendly and helpful atmosphere. "We make a point of asking our tenants to ensure they deliver the best possible service to customers," she states. "We encourage and agitate for customer service training and from time to time would offer such to our tenant body. Our contractors and staff members are trained in how to handle any situation. We have SAFE Security, owned and managed by Ken White, who has been providing us with high quality service for over ten years. Any patron can approach any of the officers on duty to receive guided information. Also on our team is Pilot Management Services who ensures that the interior of our mall is clean and tidy. When guests leave Sheraton Mall, they should leave with the intention of returning – even if it's just for an ice cream cone."
"Also, our location and our times give us competitive advantage," King adds. "We are located away from Bridgetown; away from the hustle and bustle, and not far from the coast activities. We are on the bus route, so we're easily accessible. We have a variety of products on offer and, unlike most shopping areas in Barbados, we also have convenient hours; most stores close at five. But for folks who leave work at five or six, we have a couple of additional hours where they can shop at Sheraton because we're open from nine until nine, Monday thru Saturday."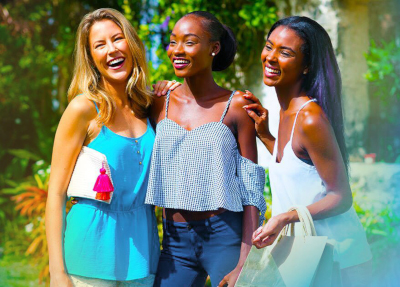 While catering mostly to local shoppers, King says that, recently, the Mall has begun reaching out more to tourists. "We have launched a shuttle service, and we do see a number of tourists coming to Sheraton, but our demographic is mainly made up of locals. We cater to families and every single person is a part of a family. So whether you are preparing for the birth of a baby, outfitting a new home, or planning a retirement trip, there is something for everyone."
King reports that there is one new store at the Mall – Sophie's Choice Plant Nursery – and a new restaurant that will be opening in time for Christmas. Currently there are only two vacancies, which she hopes to have filled very soon, and "when we fill up, that's it," she declares. "We're not looking to expand anytime soon. We continue to have a low turnover of tenants, which means we're doing something right."
You can find our first feature on The Sheraton Mall in Barbados here.
Check out this handpicked feature on Sky Mall in Barbados.
AT A GLANCE
WHO: The Sheraton Mall
WHAT: The largest shopping destination in Barbados
WHERE: Christ Church Parish, Barbados
WEBSITE: www.sheratonmall.com