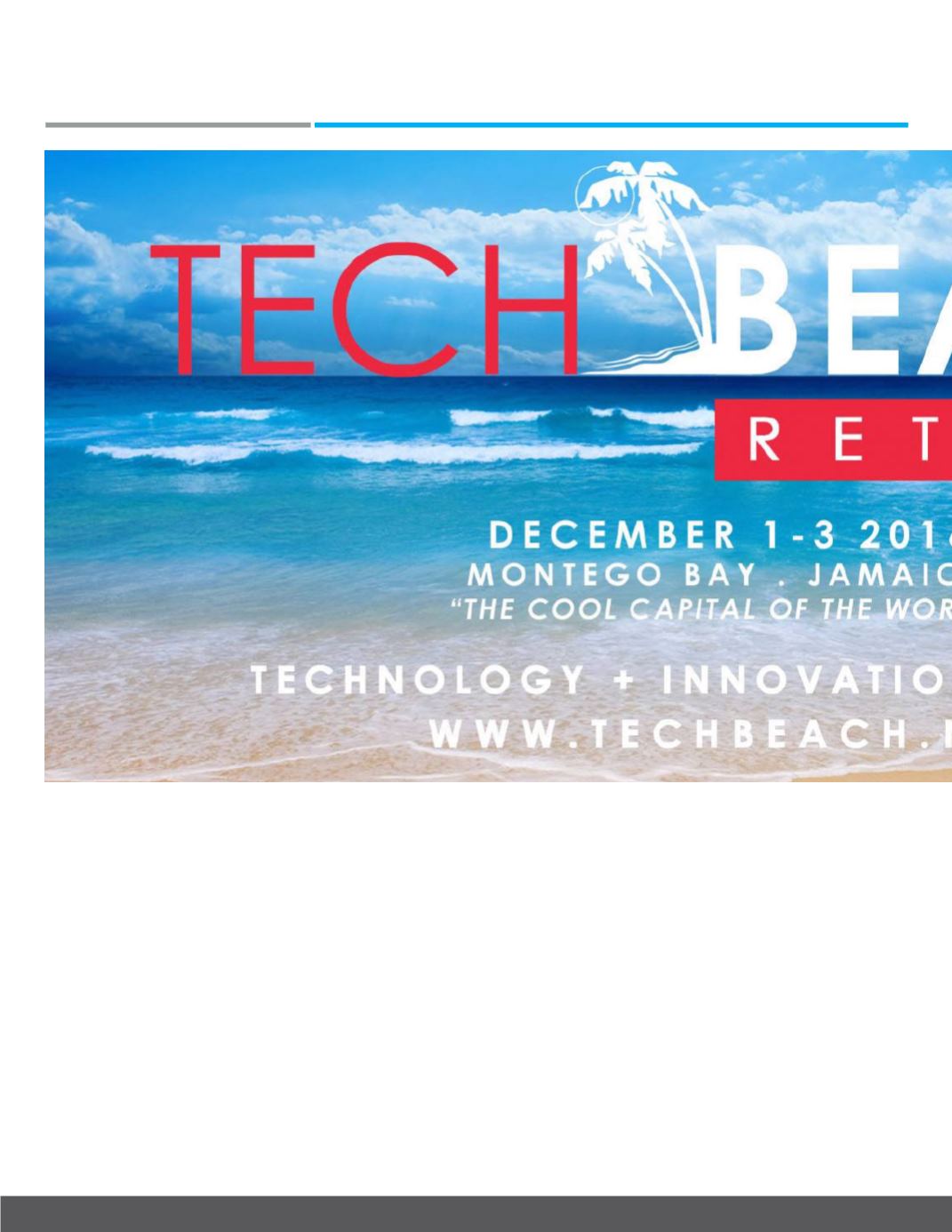 10 August 2016 - Business View Caribbean
A new global conference and community platform in
Jamaica will encourage relationships between tech
entrepreneurs, investors, and executives, and serve
as a true business catalyst offering a more immer-
sive experience for participants.
Tech Beach Retreat is designed to connect the Ca-
ribbean's tech ecosystem with the rest of the world,
creating an international community of like-minded
individuals who meet in the region. The inaugural
event from December 1- 3, in Montego Bay, Jamai-
ca, will offer something a little different – an all-inclu-
sive experience, a single destination where speak-
ers, participants, and media meet free of hierarchy.
The conference will take advantage of Jamaica's