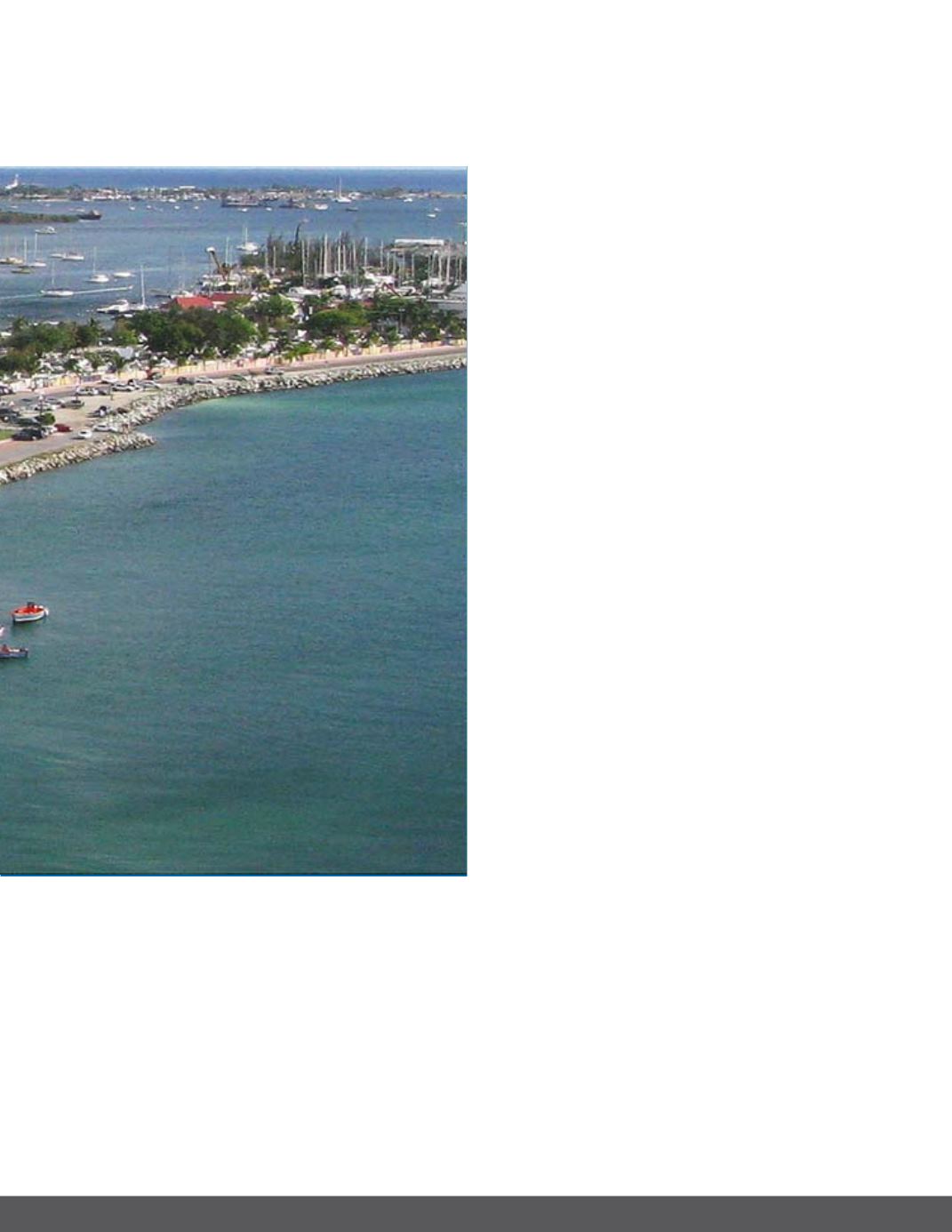 Business View Caribbean - August 2016 13
The government of the Collectivité of French Saint-
Martin has launched an international tender for
qualified developers interested in entering into an
economic investment partnership for a sustainable
tourism project that will benefit nationals and visi-
tors alike -- the development of Marigot Bay Harbour
The project includes the development of some 21
hectares of reclaimed land; the dredging and exca-
vation of a shipping channel; creation of berthing
facilities to accommodate small and medium-sized
cruise ships, mega-yachts and inter-island ferries;
and construction of seawalls and other infrastruc-
The project also envisages the creation of a luxury
conference hotel and beach resort and private resi-
dences and shops designed to modernize and en-
hance the water front of the capital city of Marigot
and make a positive and sustainable impact on the
economy of Saint Martin. In addition, the developer
is required, under the terms laid out by the Territo-
rial Council of French Saint-Martin, to develop public
areas, including parks, parking lots, and other public
facilities to build on the authenticity and character of
the city and ensure local employment over the life
Developers will have just about three months to re-
spond to the bid. The commencement of the devel-
opment is scheduled for mid-2017. The government
of Saint-Martin will provide special incentives to the
selected developer to include:
• Taxable income limited to profits made in Saint-
• Taxation rates at only 10 or 20 percent.
• Unlimited carry-forward of losses - in time and
• Tax-free repatriation of profits.
• Tax incentives equivalent to a "tax holiday"
The closing time for receipt of tender offers is noon
The Collectivité of French Saint Martin is located
in the northeast Caribbean, approximately 300 km
(190 miles) southeast of Puerto Rico and shares the
37 square mile island with St Maarten, a country
within the Dutch Kingdom.