Ready-Mix Limited
"A great time to build a business"
Business View Caribbean interviews Ryan Brooker, Managing Director of Ready-Mix Limited, for our focus on the Construction Sector in Barbados
Ready-Mix Limited is a niche supplier of concrete ready mix, concrete blocks, and Omnidec floors for the residential and commercial market in Barbados. The 20-acre Ready-Mix compound in St. Michael, Barbados houses the concrete batching plants, workshop, block plants and a large storage yard for blocks. With over 50 years in business, the company has built a fine reputation. They have also developed a unique speciality – the ability to provide concrete which can be laid via an asphalt paver, producing a finished wearing surface in anticipation of the wide adoption of this technology in local civic works.
Ryan Brooker, Managing Director of Ready-Mix Limited, reports, "Right now, we are in the middle of a modernization of both the concrete and the block plants. Of course, 2020 was a rough year in terms of COVID and shutdowns, so going forward, all of our updates are also centered around having the ability to run the operations flexibly. Whether it's from another location such as home, or to have some automated processes, where people don't have to work as close together as they used to."
Ready-Mix currently has two concrete batch plants and has recently installed Command Alkon batching and quality control systems for concrete.   Prior to this, samples would be taken at the plant for testing before dispatch to the client sites, now concrete mix monitoring capabilities are available in the mix trucks including the slump and internal temperature to ensure consistent quality from batching to site delivery.
According to Mr. Brooker, "We've just completed installing the systems at the batch plants, and we are also updating the block plants at the same time, because some of them are decades old. In order to keep costs as low as possible and remain competitive in the market, we have to be efficient. So we had to update our operating systems, also some components of the manufacturing process will be completely changed out. That way, we get a better product and we can produce more from the same machine, which will bring down the overall cost to us and we can pass those savings on to the customer. Keep ourselves relevant."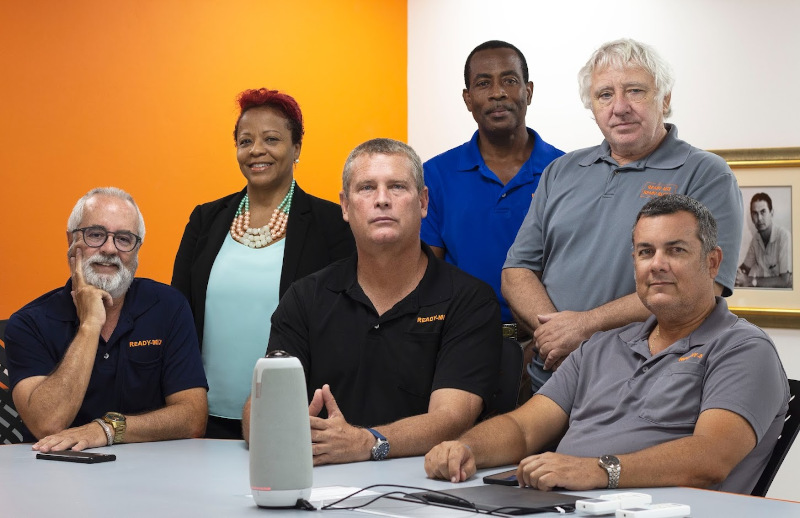 These are all very significant investments for Ready-Mix but well worth it in the long-term. This year alone, the company will be spending close to 6 million (Barbados dollars) to upgrade their facilities. This includes retooling and expanding the workshop while modernizing the mix truck fleet and, later this year, the installation of a brand-new concrete batch plant, which will increase the batching plant capacity to three. "That will allow us to service the older plant on a more regular basis and our efficiency will go up," Mr. Brooker says. "I estimate we will be able to up our production by 40 percent, and in the block plants, we should be able to get at least another 15 to 20 percent on production once those upgrades are in place."
Presently, 30 to 40 percent of the company vehicle fleet is brand new, another 30 percent are eight years old or less, and the remainder are over 10 years but they are slated to come out of service by the end of 2023. "So our fleet will be very modern," Mr. Brooker says. "We have to special order them directly because they have to be specified for our roads. Our most recent truck brand is SHACMAN trucks. The second oldest, which are still in very good condition, are Mack trucks. The newer trucks are much more fuel efficient – we had a good deep dive into getting them spec'd for Barbados and we are now retrofitting. We have four large concrete pumps that we're retrofitting as well. Even our accounting system is being upgraded, so that we can focus on tracking costs more directly for each and every truck. Rather than just blanketing our workshop with a general mandate for all trucks, we can pick out individual trucks to check for problems and for fuel monitoring, parts monitoring, etc. to save as much money as possible. We can't control material costs, the only cost we can control is our own efficiency."
This year, 2022, has been a time of transition and forward thinking for the Ready-Mix management team. Along with the expansions and upgrades, they have new lab equipment that addresses any potential quality control issues – taking the guesswork out of the equation. Mr. Brooker explains, "One of the main components of our products is cement, which is also one of the most expensive components. If we can monitor it closely and accurately, we can keep that cement ratio in line, so the client gets a good quality product with no wastage of material."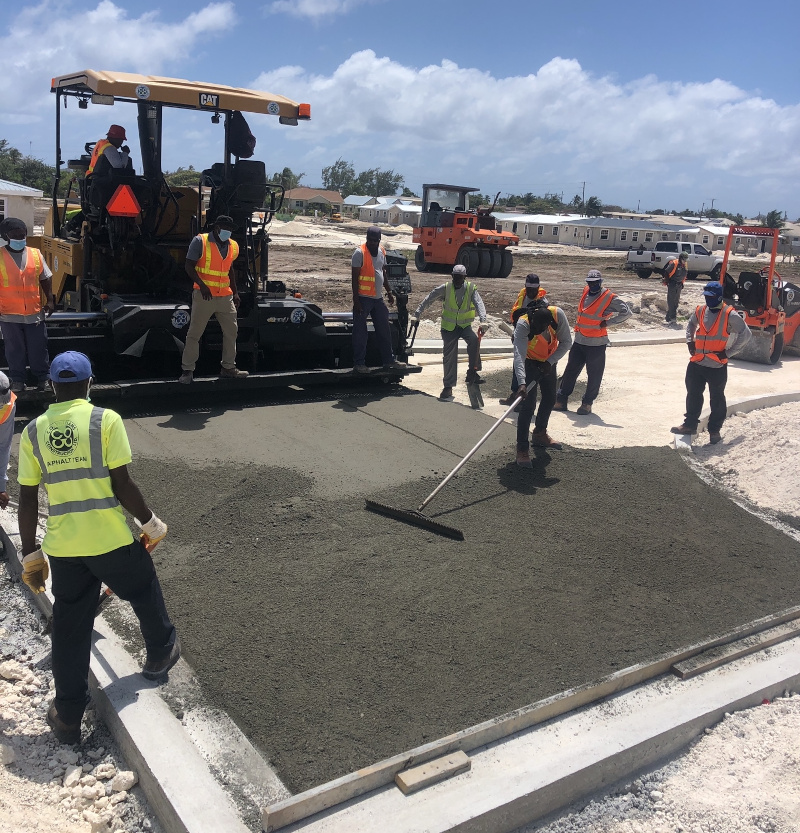 Ready-Mix uses cement from Rock Hard, which supplies both the block plants and the concrete plants. Their aggregate comes from C. O. Williams Quarries, which is right next door to the Ready-Mix facility, so they benefit from a much shorter freight time. Those are the two largest components. Outside of that is water, which is supplied by the Barbados government, and electricity that comes from Barbados Light & Power. Mr. Brooker adds, "We recently got permission to put 1.8 megawatts of solar on our facility as well, to help compensate for electricity use. It will be installed by Williams Solar and I'm really looking forward to getting that in place. It's just one more positive thing in this very busy year."
With so much going on, Ready-Mix is now in the midst of a recruiting drive to bring on 10 bright, new young people in various roles, from sales to the manufacturing process to dispatch.  As Mr. Brooker elaborates, "We've seen growth this year and the need for more production, and on the books we're seeing that within four to five years, we'll have a lot of people retiring – the equivalent of 20 percent of the existing workforce. That is management right down to entry level employees. So we're expanding and we're preparing."
Part of that preparation begins with training. In January, Ready-Mix set up an onsite training facility that is capable of housing 20 people at a time. Online and blended training for various departments is currently underway using the new facilities, including accounting software, materials handling and management, quality control and logistics. Training is inclusive of members of all departments retooling the entire organisation for modern operations and modern challenges.
When asked about the state of the Barbados construction sector, Mr. Brooker acknowledges, "This year, a lot of projects that have been on hold through COVID, have come back on line, as well as new projects. For the remainder of 2022, there will be a backlog of construction, so we're seeing the need right now for excess production and we're meeting the demand. As for 2023, we know that there are some large hotel projects coming online and large infrastructural projects, with the government doing some work on drainage, bridges, and roads. The concrete components of those projects are becoming larger and larger."
To keep moving forward, Ready-Mix continues to develop new products – one being roller-compacted concrete, which they've used on a few development roads. This is a very dry mix, low-slump concrete that is put down, average four inches thick, with an asphalt paver, then rolled out and you can drive on it the next day. "It is a fantastic product," Mr. Brooker boasts.
Looking to what lies ahead for Ready-Mix Limited in Barbados, he shares, "We anticipate that in 2023, between government and civil works and large private sector developments like hotels and some housing schemes coming up, that we will be very busy next year, as well. It's very rare that you can look in the construction industry and see two years ahead. You're lucky if you can see six months. We are gearing up to make sure we can handle it – lots to look forward to, for sure!"
AT A GLANCE
Ready-Mix Limited, Barbados
What: Niche supplier of concrete products for residential and commercial use
Where: St. Michael, Barbados
Website: www.readymixbarbados.com