C&D Construction and Engineering Limited
"You dream it, we build it!"
Business View Caribbean interviews Clive Wint, Managing Director of C&D Construction and Engineering Limited, for our focus on Construction in Jamaica
Based in Mandeville, Jamaica, C&D Construction and Engineering Limited has been providing quality services to clients throughout the island country for 21 years. Licensed through the National Contracts Commission (NCC), and a member of the Incorporated Master Builders Association of Jamaica, C&D Construction and Engineering proudly offers a wide range of professional services – from design to construction – and staying true to its vision of "Providing exceptional workmanship that is cost-effective, while also remaining fair and true in all dealings with all employees, clients and suppliers."
Professing, "You dream it, we build it!" C&D is committed to a work environment that encourages growth and new ideas; creating an end result that exceeds the client's expectations and adds quality to communities throughout Jamaica.
C&D Construction and Engineering employs anywhere from 50 to 250 full-time staff and subcontractors, based on the work schedule. Managing Director Clive Wint reports, "We have a core staff, and then we add to that as we go along, depending on where the project is, because we do projects all over the island of Jamaica." Describing C&D as a principled, Christian-based company, he adds, "Honesty and integrity are very important to us. In terms of employees, we try to create an atmosphere of family, by making sure that everyone is on board and feeling appreciated."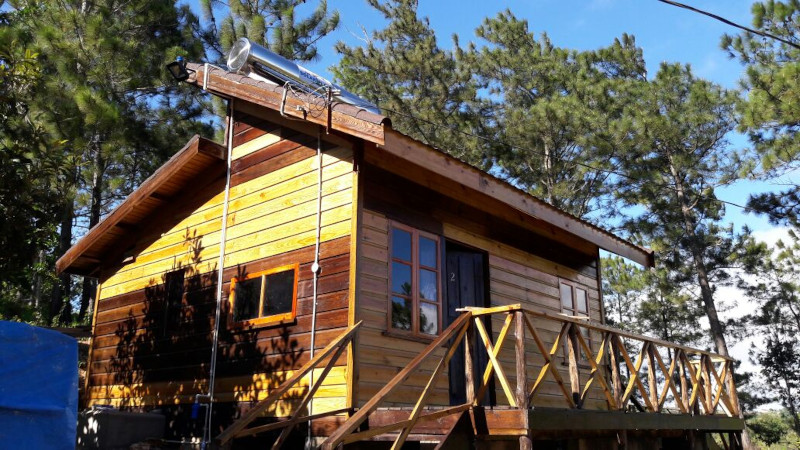 C&D Construction and Engineering provides a wide range of specialties, with projects including everything from architectural designs, residential and commercial construction, renovations, roofing, building maintenance, civil engineering, subdivision infrastructure, project management, and more. Wint shares that C&D is currently working on a renovation project for a dwelling, as well as a new home construction project in a different location. Relaying that C&D often builds properties which are used as Bed & Breakfasts, rentals, and multi-purpose family dwellings, Wint estimates that 60% of his own residential building projects are used as rentals, while 40% are built as residences for the owners.
A major project which is also in the works is a special education diagnostic center for the College of Agriculture Science and Education (CASE) in Portland. C&D Construction and Engineering has been contracted by the Ministry of Education for that particular job, as Wint explains, "The Ministry is investing heavily in the project. They are trying to duplicate a certain amount of projects around the island, and this is one of the first ones."
The early days of COVID were a challenge for the company, with labor shortages being one of the earliest issues C&D had to face. "Persons wouldn't come out to work, because they didn't have transportation and so on, but after a while the government recognized that and they allowed some essential services to open, so that we could support the industry," Wint says. Of course, this, along with supply chain shortages created delays in production and cost increases, resulting in a shift in client base.
According to Wint, "It's really bad, especially with items like tiles – the prices have doubled. So, it caused the construction costs to go up. For the individuals wanting to build dwelling houses, a lot of persons could not afford it. We used to work for more of the middle income and upper middle income persons. The middle are suffering right now, a lot of them cannot afford some of these houses." To keep on schedule, and avoid more costs and frustration for clients, C&D pre-orders materials where possible, requiring customers to make selections ahead of time. This can still be problematic says Wint, emphasizing, "How you deal with it is that you order ahead of schedule, but it is just that it ties up more cash flow. It requires more cash flow."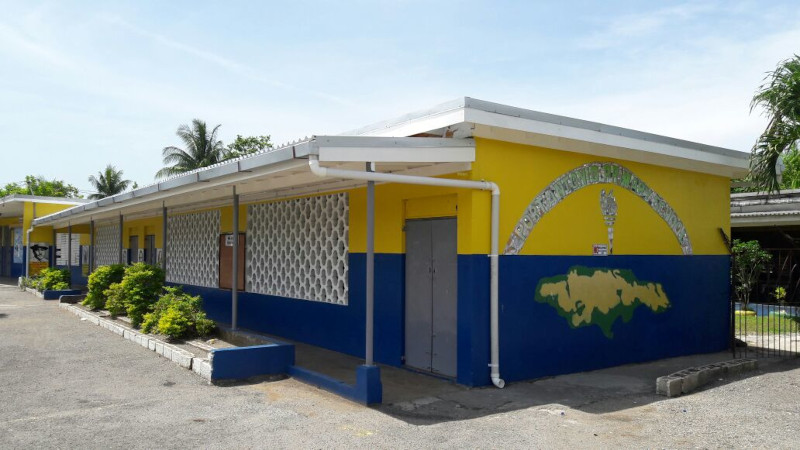 In spite of COVID, there is no shortage of work on the island. Wint asserts, "Construction is booming in Jamaica, and there are a lot of persons who are constructing buildings. We depend on our website, word of mouth, and also tendering with the government for projects." To promote C&D Construction and Engineering, the company uses their website as a way of showcasing the full range of services offered, while also sharing eye-catching photos of completed projects. The website highlights the company's many awards, including recognition for Outstanding contribution to community in the field of construction, from the Manchester Chamber of Commerce and Certificate of appreciation from the Church of the Firstborn of Jamaica & Overseas.
As self-described "big contributors in community development," the C&D Construction and Engineering website provides the opportunity to share some of those endeavors, such as work with the Jamaica Association for Children with Disabilities/The Learning Centre, and The Rotary Club of Mandeville fundraising events. Maintaining the company's online profile is a priority. "For online offerings, we try to keep our website up to date," Wint says. "We are a part of Google, and we upload pictures of projects constantly so that we are current in terms of personnel who seek contractors." Word of mouth is another marketing tool. With satisfied clients spreading the word about their experience with C&D, a continuous flow of work is created for the company. For specific government projects, Wint says, "The government will send out the public procurement, and those that are relevant or great, then we will tender on those."
Of course, none of these projects would be possible for C&D without the valuable relationships they have developed with suppliers like Pro Hardware, Cameron Industries, Impact Industrial, and Berger Paints. On the consulting side, quantity surveying firm Burrowes, and Wallace and Consulting Engineering Firm Jentech, each contribute to the success of the company. "They are two of the most respected consultants on the island," says Wint. He adds that JMMB bank is another important partner for C&D Construction and Engineering, along with the various government clients such as the Ministry of Education, the National Housing Trust, and HEART Trust NSTA – an agency providing technical vocational education and training. Sharing that they do a lot of projects for HEART Trust, Wint states that he also relies on them to fill the labor shortages. "In terms of qualified labor, sometimes it is a problem," he explains, "So we want to continue to partner with HEART Trust NSTA to certify persons so that they can be qualified for the workforce."
As for what comes next for C&D Construction and Engineering Limited, Wint offers, "C&D has been operating for over 21 years. We have seen where the integrity, the honesty, all these principles have worked for us. We will continue to maintain that, and we will try to inculcate all of those principles in our employees." Committed to a strong company, a strong community and a strong Jamaica, he adds, "We are trying to build back stronger, because of the pandemic, and we just want everyone to build back stronger and better. We play our part in helping Jamaica to achieve our 2030 vision. We believe that C&D has contributed to this country's nation building significantly, and we continue to do our best to play our part. To make Jamaica the place of choice to live, to raise a family, and to do business."
AT A GLANCE
C&D Construction and Engineering Limited
What: A full-service construction and engineering company
Where: Headquarters in Mandeville, Jamaica
Website: https://cndconstruction.com.jm/