General Employees Co-Operative Credit Union Limited
55 years of service, strength, and stability
Business View Magazine interviews Lennox Bowman of General Employees Co-Operative Credit Union Ltd. as part of our focus on Caribbean financial institutions.
The General Employees Co-Operative Credit Union Limited (GECCU) is the largest credit union in St. Vincent and the Grenadines, with six branches throughout the country: Kingstown, Bequia, Georgetown, Canouan, South Rivers, and Union Island. Originally registered in 1964, GECCU was formed by a few government employees and, today, serves over 44,500 members.
"At that time, there weren't many financial institutions available – there were only one or two banks, here. And these banks did not cater to the 'small people,'" says General Manager, Lennox Bowman. "So, they had to find ways to provide financial services for themselves. Again, at that time, credit unions were fairly new in the Caribbean. But since then, they have become well-known and seen as a good development instrument to alleviate poverty and support economic development."
"Over the years, we have seen the foreign banks contract here in St. Vincent," Bowman continues. "They had branches throughout the country, but now, there is no foreign bank in St. Vincent that has more than one branch. So, there is not a network of branches that would allow access to financial services in the banking sector, except for the National Bank of St. Vincent and the Grenadines. So, when the banks started to contract it meant that we, as a credit union, had to go and try to fill that void. We have six branches in our multi-island nation; we have three branches in the largest Grenadine Islands and three branches on the main island. So, we're well-distributed throughout St. Vincent and the Grenadines, and we see ourselves as contributing to socio-economic development and, particularly, in regard to poverty reduction, employment generation, and social integration."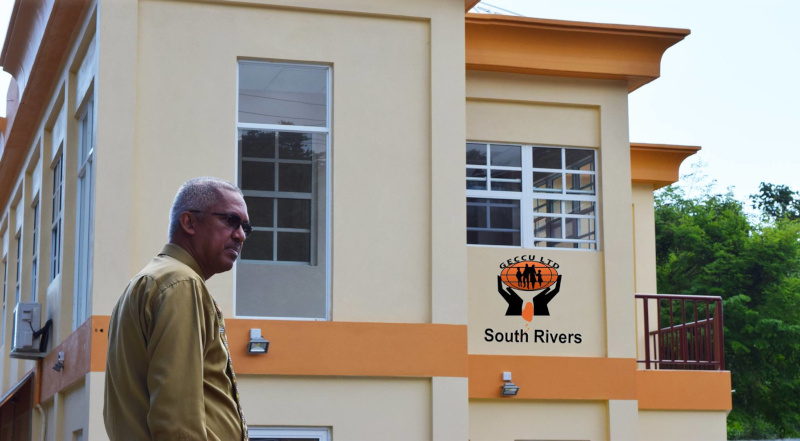 The General Employees Co-Operative Credit Union Limited operates under several guiding principles:
Democratic Member Control – it is owned and controlled by its members; one member, one vote
Voluntary Membership – it is a non-profit organization with a volunteer board of directors
Members' Economic Participation – it has democratically controlled capital and its members recognize financial benefits
Autonomy and Independence – ensuring democratic control
Education, Training, and Information – ensuring that the general public and policymakers are informed
Cooperation among Cooperatives – it works together with the other three credit unions in the country; it belongs to the St. Vincent and the Grenadines Credit Union League, which is a member of the Caribbean Confederation of Credit Union Leagues
Concern for Community – it believes in sustainable development; it serves people of modest means
As GECCU celebrates its 55th anniversary, this year, Bowman reports that the organization is planning to move into new headquarters. "We will have to first shift into intermediary headquarters, so we are now preparing one of our buildings to house us, in the meantime," he says. "That is certainly one thing that will change the way we operate." Other changes are afoot, as well. "We are also changing our management software and moving to a much more flexible and capable one with a lot more features," Bowman adds. "That management software is going to help us deal with all the data analytics, enhance mobile technology, and improve the digital customer experience, while at the same time, serve all members much better."
"Although we are in a time when there is a lot of mobile technology, in St. Vincent and the Grenadines, a lot of our members still like to know that they can walk into a branch and get service," Bowman adds. "At the same time, we have to develop our mobile platforms because that's how the world is going, now – the digital customer experience is critical. So, we try to see how we can blend the technology to deliver our services, with face-to-face contact that people have come to expect from a credit union rather than, say, a bank. So, keeping the branches relevant is also important to us. We know a lot of the younger generations are choosing digital, but there is still a large percentage of our membership that find branches relevant and they want to speak to the human face of GECCU. So, we try to make sure that that happens."
Yet another initiative is an upcoming job evaluation exercise, wherein all GECCU's current 62 employee's positions will be weighed for their worth and importance to the credit union. "We will go through a process of responding to the value of these jobs through a compensation exercise, as well," says Bowman. "That is going to assist us in creating better efficiencies and paying greater attention to our human resource base. Where I sit, talent acquisition is on the front burner all the time. Credit unions are becoming more complex, and we now have to fight alongside the best-in-class industries for the same talent. St. Vincent is not a huge place, so how we win and retain that talent is very important to us as we move forward."
"Another issue we are focused on is perfecting our data analytics practices," Bowman shares. "We are looking at the cost of investing more heavily in data analytics because these are essential tools that we need to understand our customers and their behavior so that we can deliver products and services that they truly want, need, expect, and demand. Then there is the ever-increasing burden of the cost of compliance to regulations, which are focused on making sure that we are an efficient and effective organization which is safe and sound and that our members' money is protected. That issue of regulations is very important."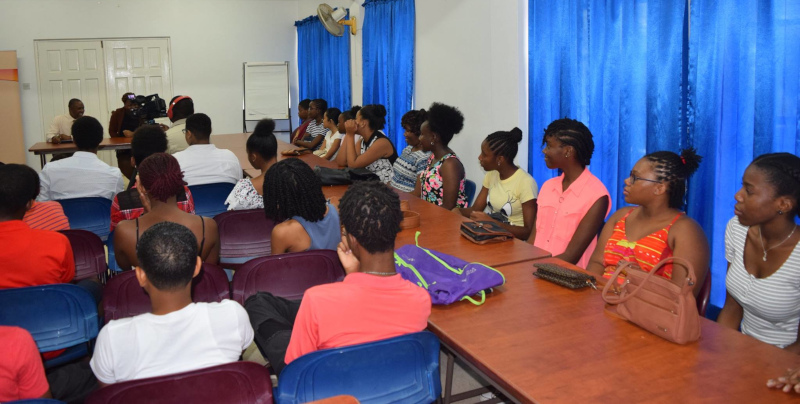 All of these initiatives will help GECCU stay ahead of the curve and ahead of the banks, fintech, companies, other credit unions, loan sharks, and lending clubs that make up the competition in the small island nation. "The way we deal with them is that we always employ strategic thinking at all levels of the organization," Bowman states. "That means that we are in a constant review in a quarterly and half-yearly basis, scouting the environment, looking at things that we have not yet done or things that we may not have achieved. We look at the reports of our regulators when they do onsite inspections, and what our external auditors do. That's how we keep current on issues so that we can deal with what is happening."
GECCU also focuses on constant education and training of both its employees and its members. "We try to ensure that we are at the top of our game when it comes to employee engagement and member engagement," Bowman says. "We have a lot of sessions for members and we have frequent meetings and planning sessions. Financial counseling and education for our members are critical."
GECCU has always been, and continues to be, very engaged in the communities it serves. As part of its 55th anniversary celebration, it has promulgated a broad program of activities to appeal and cater to its broad-based membership. They include: a fun walk, an essay competition for both primary and secondary schools, various giveaways, a dinner, the production of a mini magazine, a church service, recognition of stalwarts and longstanding volunteers, the granting of university bursaries, a members' appreciation day, a fun day, and the production of a calendar for 2020.
"It seems like only yesterday that GECCU celebrated its 50th anniversary under the theme that set the pace and tone for the future: 'Proud of the Past and Prepared for the Future,'" says Bowman. "So here we are, five years later, celebrating another landmark achievement under a theme that further exemplifies and solidifies our strength, service, and stability in the financial architecture of St. Vincent and the Grenadines: '55 years of Service, Strength and Stability.' GECCU has, indeed, broadened its service-base and widened its reach to serve the un-served and the underserved, re-doubled its commitment to fulfilling the diverse needs of its members, and reaffirmed its commitment to providing the highest quality and level of service that is unrivalled."
AT A GLANCE
WHO: General Employees Co-Operative Credit Union Limited
WHAT: A membership credit union
WHERE: St. Vincent and the Grenadines
WEBSITE: www.geccu.com

Kingstown Co-operative Credit Union (KCCU Ltd) – www.kingstowncreditunion.com
KCCU has the legacy of being the longest serving Credit Union operating in St. Vincent and the Grenadines since 1958 and is renowned for offering the best technologically advanced service delivery system, accessible via its mobile app 'KLICK KCCU'.  

St. Vincent Teachers Co-operative Credit Union Ltd. – www.tccusvg.com
The St. Vincent & The Grenadines Teachers Co-operative Credit Union (SVGTCCU) was established in 1978, after the strikes held by the the ST. Vincent Union of Teachers(SVUT), now St. Vincent and the Grenadines Teachers' Union(SVGTU), a trade union, to demand better pay and working conditions for teachers. Initially, membership to SVGTCCU was exclusive to only teachers who were a part of the Teachers Union. Over the years, the bond was made open to family members of teachers and in 2004 it was extendedto allow membership to all Vincentians living at home and abroad. 
The vision of the SVG Teachers Co-operative Credit Union is to be the "premier non-bank financial institution, delivering the highest quality service". We provide our members with access to various savings accounts, retirement savings plan, fixed deposits and a variety of loan products. At SVGTCCU, we have a loan to fit all the dreams of our members. We also provide University Bursaries to our members and Secondary School Scholarships to the children of our members. While others take your interest, SVGTCCU takes interest in you.