National Rums of Jamaica
Love at first sip
Business View Caribbean interviews Martha Miller, CEO of National Rums of Jamaica Ltd., for our focus on Jamaican Manufacturing
When it comes to traditional flavors of the Caribbean, Jamaica has earned a fabulous reputation for producing food and drink with exceptionally good taste. Of particular note, the country's rum offerings are undisputed favorites among discerning enthusiasts of the beverage around the world. And National Rums of Jamaica is very happy to oblige with its portfolio of award-winning brands.
National Rums of Jamaica has a long and intriguing history. It was incorporated in 1980, as a subsidiary of National Sugar Company of Jamaica, but as Chief Executive Officer, Martha Miller, explains, "Prior to that, we were distilleries attached to the sugar factories. Each sugar factory had its own distillery. In 1980, they separated the distilleries and formed National Rums of Jamaica, a holding company for two subsidiaries, Clarendon Distillers Ltd. and Long Pond Distillers Ltd."
In 2006, further restructuring occurred due to government divestment of two-thirds of its shareholding to West Indies Rum Distillery Limited and Demerara Distillers Limited, in equal share, creating new opportunities. Miller recounts, "Before the new ownership structure in 2006, we were strictly bulk rum producers. Everything was owned by the government. So, it all went in a 25,000-liter tank and was sent to our primary customer, Diageo, at the time. With the investment in 2006 and the new ownership structure, we launched into our own brand, the Monymusk brand."
The eleven-acre Clarendon facility is one of the oldest sugar and rum producers in Jamaica, and was initially owned by the Monymusk Sugar Factory that opened its doors in 1901; however the Monymusk Estate had been established since 1755. The company's signature brand, Monymusk Plantation Rum, is named after the sugar estate, which was operating before slavery was abolished, and provided molasses for the distillery until 2019. The Long Pond Distillery is internationally known for rich pot still rums and has been in operation under various ownership since 1753. National Rums of Jamaica also owns a third facility, known as Innswood. This location is no longer a distillery, but is used for aging and blending rum, and preparing denatured rum for use as rubbing alcohol and cosmetics. A fourth location in Kingston is home to the National Rums of Jamaica head offices.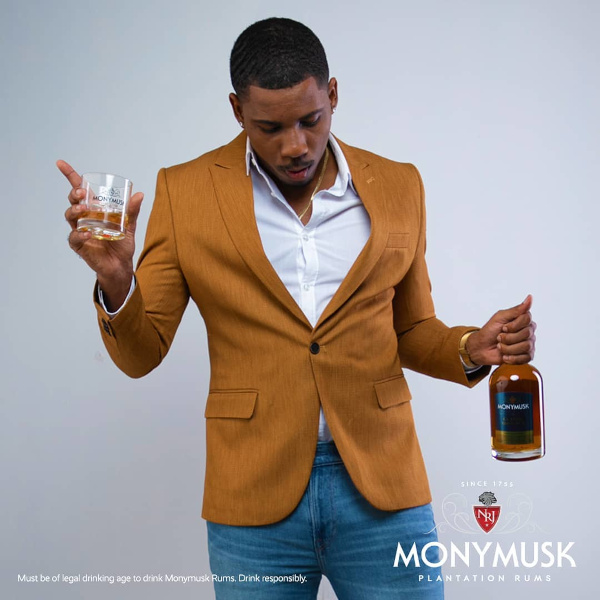 The Monymusk brand includes six distinct and sensory pleasing products: Monymusk White Overproof, a triple distilled rum with 63% alcohol, described as having a smooth finish; Special Gold, a golden rum  consisting of a blend of rums aged for a minimum of two years in charred American oak barrels, to create its unique flavour; Whispering Breeze, a coconut rum liqueur; Classic Gold, a unique amber blend which has aged for at least five years; Special Reserve, which has matured for a minimum of ten years, with a deep golden brown color and an aroma of spice and fruit; and Platinum, a colorless rum, aged for a minimum of two years with a sweet taste, is the newest addition to the Monymusk collection.
"All rums in Monymusk come out of both distilleries – Long Pond and the Monymusk," Miller shares, adding an exciting announcement for the company. "We are launching our first product under the Long Pond brand and everything under that brand will come out of the Long Pond distillery."
Relationships are an important role in the success of the business. For many years, National Rums has been supplying their Jamaican rum for the Myers's brand of products. The Myers's brand, which was owned by Diageo, has recently been acquired by Sazerac. Diageo owns the Captain Morgan brand, using rum only from National Rums for their Captain Morgan Black product. "So, we have a long history of relationship with Diageo, and now we have a major partnership with Sazerac," reports Miller. National Rums also values distribution partnerships, such as CPJ (Caribbean Producers Jamaica) – the distributor of National Rums products in Jamaica; their U.S. distributor Deutsch Wines and Spirits; and Demerara Distillers Europe B.V., which is responsible for European distribution. Shareholder support is also important to National Rums of Jamaica. Miller emphasizes, "We have amazing partnerships and we get extremely phenomenal support from our three shareholders, The Government of Jamaica, DDL and West Indies Rum."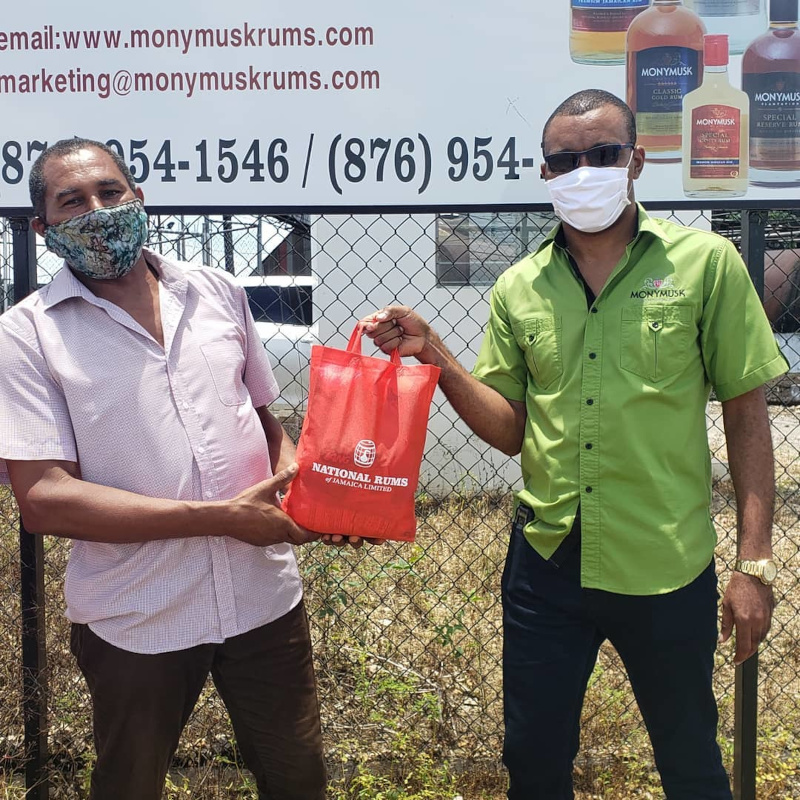 With exports to 11 U.S. States, and 16 EU Countries, along with the U.K., National Rums was fortunate to have minimal supplier issues during COVID-19. "We were really blessed in that – because a lot of our rum is being aged, COVID didn't impact us in that way," says Miller, adding, "What has impacted us is the shipping challenges and the logistics of container services throughout the World. That is what we're feeling the impact of now. But in 2020, we had no challenges from COVID."  During the pandemic, the company was also able to supply denatured rum to the National Health Fund to be used for sanitization across Jamaica.
National Rums has a goal to be an employer of choice in Jamaica. With 120 direct employees, a large percentage of the current workforce has been with the company for many years. Miller shares, "I'm considered one of the new kids on the block, and I've been here for eight years. Our workforce in general has tenure." She goes on to explain, "As a result of the need to dispose of our waste product, dunder, we have gone into cane farming. So, the distilleries have cane farms attached to them. If you look at the company including indirect labor, we are closer to about 200 people."
Dunder, which is the waste that remains after the distillation is complete, is used as fertilizer in the cane fields, a process Miller describes as "fertigation" – creating a circular economy. She notes, "It does eventually come full circle. You plant the cane, cane is processed by the sugar factory to produce sugar and molasses. The molasses goes over to the distillery, the distillery produces alcohol, the waste is the dunder, the dunder goes back into the cane field as a fertilizer. The dunder is diluted with water and applied to the cane fields. It's a matter of combining irrigation and fertilizing to get what we call fertigation. The waste product from the distillery is used to fertilize the cane, we reap the cane, and the cycle continues."
National Rums regularly evaluates for efficiencies and cost savings. In 2019 the company converted to 100% liquid natural gas (LNG) as a fuel source. In addition, we are currently installing a combined heat and power (CHP) engine, which would mean all electricity would be supplied off-grid, driven by LNG. Although solar power is a future possibility, Miller explains why they haven't made that jump just yet. "Every few years we review the solar situation. We are running a 24-hour plant so the required investment in the batteries to run the operation between sundown and sunset far outweighs the benefits at this point. I'm sure within the next decade, you will see us looking at converting some of our facilities to solar as solar technology becomes more affordable."
As National Rums of Jamaica looks to the future, Miller shares the goal and vision of the company. "There is a lot of latent demand on the international market for Jamaican rum, and I see us being a major player in that sphere. We want to be a major player in the growth of Jamaican rum, both as a bulk supplier and as branded rum under the Monymusk brand and our new Long Pond brand. Our vision is to be exporters of quality rum throughout the world."
AT A GLANCE
National Rums of Jamaica, Ltd.
WHAT: An award-winning rum producing and exporting company
WHERE: Kingston, Jamaica
WEBSITE: www.monymuskrums.com