A.L. Construction Ltd
supplying the construction sector with innovative products and services
Specializing in the Belize market, A.L. Construction Ltd provides leading prod
The construction industry in Belize is experiencing a surge of growth, resilience, and dynamism, reflecting the broader economic landscape of the Caribbean region. Amidst this positive environment, A.L. Construction LTD has made significant strides since its inception 22 years ago. In a recent interview with Business View Magazine, owner Albert Loewen shared some key milestones and how the company has evolved to remain competitive in the thriving market.
Initially, a construction firm, A.L. Construction has shifted its focus to adapt to the changing landscape. Loewen explained, "We used to build everything in the peninsula, but now with the competition around, we do much less construction or hardly any. We still do some, however." To better reflect its new direction, the company is changing its name to Loewens.
This transition was not merely prompted by external competition but also by internal evolution. "The biggest reason wasn't competition. My employees became supervisors, my supervisors became managers, and then they became subcontractors," Loewen said.
Moreover, the company found itself in a unique situation where it competed against its customers. Loewen elaborated, "Having a concrete plant and equipment didn't work out. People [saw] my services as their competitor instead of their friend."
As a result, A.L. Construction diversified its operations, transforming it into a supply company with multiple branches. Today, the company offers hardware and aggregates, supported by additional units in Big Falls. Its decision to adapt and grow has allowed it to carve out a niche in the market, strengthening its position in Belize's burgeoning construction industry.
The evolution of A.L. Construction into a supply company has been a gradual process, with a notable shift around 2012. Loewen recalled, "We made a huge [change] in 2008. We were swamped, and then we went through a change where we changed our employees to subcontractors. And then after that, a few more years later, we started doing less and less [construction]." However, the company still takes on island projects and focuses primarily on commercial and land development.
One such project the company has recently been involved with is island development. Loewen explained, "If I do anything at this point, that'd be commercial. But lately, it's mostly been land development, like islands." A recent example is their work for Reggie Bullock, where they "redid his island completely." A.L. Construction's role involved creating beaches and ensuring the island would not suffer from erosion.
In addition to island projects, A.L. Construction provides barge services, as Loewen mentioned: "We're not involved so much in home [construction]. We have barge services too." Working on island developments requires a deep understanding of the natural environment, as Loewen explained: "Islands always are low. They need filling. They always have erosion issues. If you can develop, you must ensure you don't remove the wrong tree so you don't have erosion. So it's all about understanding the wind and the water currents and putting the right products in place so it doesn't wash out once you develop it."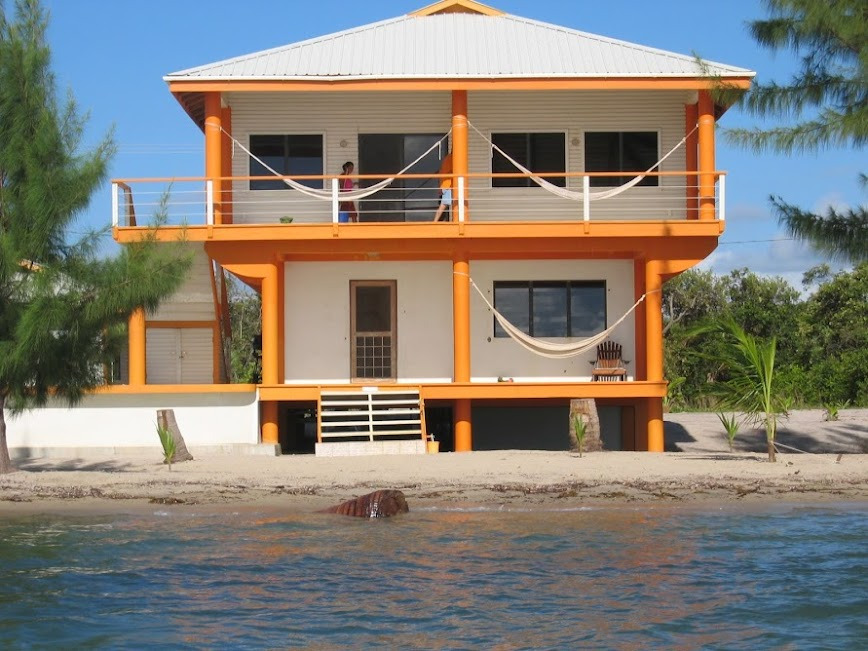 A.L. Construction's expertise in land development and island projects demonstrates their ability to adapt and thrive in Belize's construction industry.
A.L. Construction is well-equipped to supply the specific needs of the Belizean construction market, offering a comprehensive range of products and services tailored to the region. "We have the hardware stores in three branches, and we try to have everything in the store that people need for their day-to-day construction," Loewen shared. The company also operates a concrete plant, a block factory, and an aggregate department catering to residential and commercial clients.
The company's services are vital for the Placencia area, which has become an attractive destination for retirees and residential homeowners. Loewen explained, "It's an attractive environment for the residential homeowners, which makes it very family-oriented." The region sees steady demand for residential construction as people build secondary homes in this idyllic location.
The popularity of the area among expatriates, as well as locals, has led to a thriving market for secondary properties. This demand has given A.L. Construction a strong foothold in the local market, allowing the company to provide essential services for a wide range of clients. As Loewen emphasized, "Residential is the key focus" for the business, demonstrating the company's commitment to meeting the unique needs of the Belizean construction industry.
A.L. Construction has ambitious plans, focusing on upgrading and expanding its facilities. When asked about the company's anticipated capital upgrades and expansions for 2023 and 2024, Loewen said, " We plan to expand in every area of our business. But we work strictly on cash flow to grow as fast as possible. There's unlimited room for growth for us, for sure."
The company is not only anticipating growth but actively preparing for it. One of their main priorities for the coming years is to improve their stores' inventory and buying power. Loewen stated, "Our store improvement would be one of our goals for the next few years, to improve our stores' inventory and buying power."
A.L. Construction's plans for expansion and upgrades demonstrate the company's commitment to adapting and staying ahead in Belize's rapidly changing construction industry. As they continue to grow, they are well-positioned to meet the evolving needs of their residential and commercial clients, ensuring a bright future for the company and its communities.
Despite these optimistic plans, A.L. Construction faces challenges in employee retention and attracting skilled workers, an issue that is becoming increasingly common across the industry. According to Loewen, "I have lost a lot of good employees that have gone to the U.S. across the border… that has hurt our employee sourcing a little bit."
The company focuses on nurturing young talent by providing training and creating a solid work culture to address this issue. Loewen shared, "Our key is young students and training them. If you take a young student out of school and they're with you, they'll be with you for life once you treat them right."
The company works with about "10 or 15 students out of college or high school doing their work experience" with A.L. Construction. Loewen takes pride in the company's role in developing the skills of these young individuals, even if they ultimately move on to other opportunities.
He explained, "A lot of the contractors around our area came out of my company, and they're very good people, excellent contractors because I took time with them and showed them how to do business."
Loewen believes that creating an environment that encourages growth and learning is essential for the success of the individual employees and the company. By investing in the training and development of its workforce, A.L. Construction is strengthening its business and contributing to the growth of the broader construction industry in Belize.
Despite widespread concerns about supply chain issues and slowdowns, A.L. Construction has not experienced a significant negative impact on its business. Loewen explained, "I don't think construction has slowed down. I think it's the other way around. It's sped up so much that it's a new speed that we're going at, and it's harder to keep the inventory and product in place."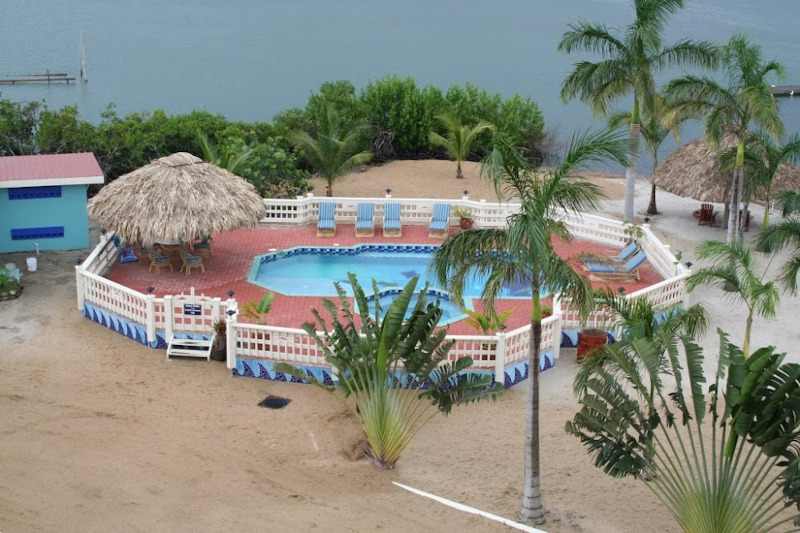 The company has observed an increase in demand for construction in the region. "Everything that was for sale has sold. Every lot that's available has been sold, every house. People are just building," Loewen said. While there may be some waiting time for materials, he believes it is due to the increased demand rather than a slowdown in the supply chain.
A.L. Construction has had to adapt its strategy to manage this new challenge. Loewen shared, "We have to plan. We have to order our products ahead of time." The company's ability to navigate these changing circumstances demonstrates its resilience and adaptability in an increasingly dynamic market.
Regarding sustainability and environmentally friendly practices, A.L. Construction has noticed that while there is a growing interest in green technologies, such as solar panels, they may not be as efficient or effective in the region.
Loewen explained, "As energy costs rise, the thought is always there. But we don't see the islands using solar and batteries in our area. You can't justify the costs with power and solar because, yes, during the day, you get solar, but at night you don't get solar."
A vital aspect of the company's operations is its focus on using locally sourced materials. Loewen emphasized, "It's imperative. Our focus has always been more on the start of the home and not so much on the finishing."
By producing many of its materials, such as aggregates for concrete and blocks, and sourcing lumber from nearby mills, A.L. Construction has managed to minimize the impact of supply chain disruptions on its operations.
This approach supports the local economy and promotes a more sustainable business model. As Loewen shared, "All those products that you would need in a home to start with are locally made—lumber, concrete, and others. These local supplies have prevented us from experiencing as bad of a shortage as other areas."
At the same time, A.L. Construction is aware of the potential impacts of extreme weather events on their structures, as Loewen shared, "We have always taken into account that we are in a hurricane zone and earthquake zone."
The company has experience in building to withstand hurricanes and earthquakes, ensuring their structures remain resilient during such events. Loewen recounted his experience with Hurricane Iris, saying, "I had hardly any damage because I had built for that."
As for the future, Loewen's main goal for the remainder of 2023 and moving into 2024 is to improve and adapt in anticipation of potential challenges. He said, "I believe we are going into some harder times and need to be ready. My goal is to improve what we're doing, to be in shape for what's coming." Loewen is cautious about the current pace of growth, expressing concern for those who may not be prepared for potential slowdowns and emphasizing the importance of being ready for any changes.
Loewen also highlights the importance of solid supplier partnerships to support A.L. Construction's growth and success.
He explained, "We have a lot of great suppliers that collaborate with us." Daco Worldwide has been particularly helpful in the company's shipping process among these partners. Loewen expressed his appreciation, stating, "Daco Worldwide has been very good to us. They helped us with shipping, getting our product on time, and putting us on their list."
In addition to Daco Worldwide, Loewen mentioned Sherwin-Williams as a significant partner for paint supplies. He shared, "Sherwin-Williams has been a big, big provider for us. I believe we're the largest importer of paint in Belize."
These partnerships reflect the company's focus on improving its buying and importation process to ensure a steady supply of high-quality materials for its construction projects.
As A.L. Construction has grown and diversified, Loewen believes its current strategy has allowed the company to maintain its competitive edge. He explained, "By offering various services and products, A.L. Construction can stay ahead of competitors and remain a top choice for regional clients."
This optimistic approach, along with a focus on diversification, positions A.L. Construction for continued success as they navigate the challenges and opportunities of the construction industry in Belize.
ucts under its construction belt
AT A GLANCE
A. L. Construction Ltd
What: Leading construction supply company with innovative products and services
Where: Maya Beach, Belize
Website: http://www.alconstructionbelize.com/