The Sheraton Mall
The mall that has it all
Business View Caribbean interviews representatives from the Sheraton Mall as part of our focus on best practices in Caribbean businesses.
Over the years, Sheraton Mall has grown by leaps and bounds, living up to its slogan, "The Mall that has it All."  Located on the South Coast of the island, only a few minutes away from St. Lawrence Gap, Sheraton Mall serves as a convenient destination for shoppers hoping to avoid the limited hours and awkward parking associated with the island's capital, Bridgetown. Sheraton Mall entices its patrons with extended opening hours between 9:00am and 9:00pm, free parking, and a catalog of diverse tenants, including: one-stop duty-free shopping, a comprehensive food court, multi-plex cinemas, and over 120 stores.
"One thing about Sheraton: we are always changing, improving, and updating," says Mall Director, Sharon Oran. "There are always new tenants coming in, while some are leaving. That's part of the mall business. We also have more duty-free stores." Several recent new tenants include: three clothing stores: Harmony, HER Clothing, and Fabulus 2; Premier Diamonds, which carries a variety of diamond jewelry; and two food outlets: Amigos 195, a Mexican restaurant, and Subway. In addition, Duty Free Caribbean-Cave Shepard, the island's largest department store, has substantially expanded its footprint.
Sheraton Mall believes that its impact should go beyond its patrons and extend into the local community. In this spirit, it has lent its support to many worthy local causes over the years. Charities and community projects that have benefitted from this support include: the Barbados Vagrant Society, the Breast Cancer Society, The Duke of Edinburgh Award Scheme, Crime Stoppers, and Broadway to Barbados. The Mall also extends its support of community through the arts. One such program is the Operation Triple Threat Performing Arts Academy, founded by a young Barbadian, Janelle Headley, with a focus on the components of music, dance, and theater. "She works with students to develop creative skills and in so doing builds confidence, enthusiasm, and discipline," Oran notes. "While the theatre productions mostly take place off property, the group will come and promote their work through the execution of seemingly spontaneous flash mobs, which perform to the delight of shoppers and diners."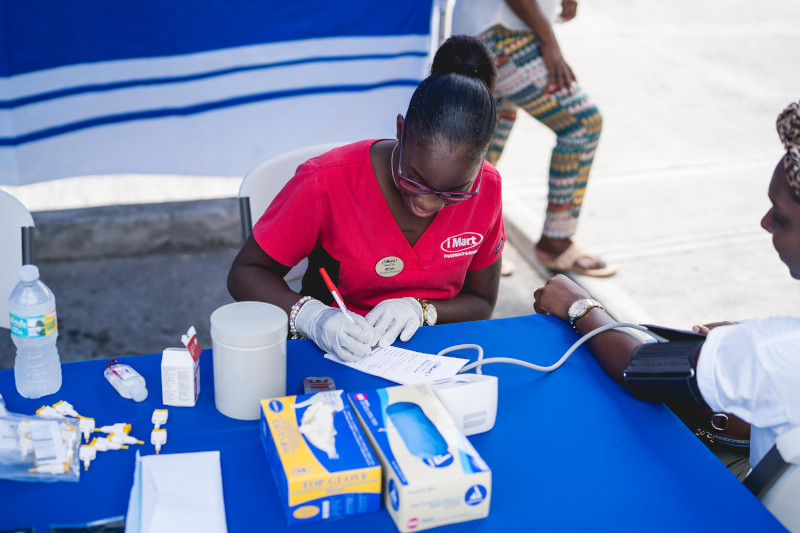 In addition to charitable giving and support, in-house programming and outreach is aimed specifically at engaging the community and promoting constructive initiatives. The annual Health & Wellness Awareness Fair is designed to support the community through information and services like blood pressure testing. Likewise, the highlight of Sheraton's year for staff, store owners, and a small army of repeat volunteers is the annual Christmas Cheer program. Now in its 22nd year, the Christmas Cheer program was conceptualized to bring community groups together with over 75 children from the island's residential care facilities for a day of free shopping, lunch, a movie, and visits with Santa. It is always on the first Sunday of December and ignites a feeling of true giving from all of the Mall's tenants, along with partners from the community.
For Sheraton Mall, leadership extends beyond overt examples of community support. This is exemplified in its willingness to adopt environmental initiatives and invest in sustainable practices. "We converted all our lighting to LED; we've put in new air conditioning equipment using variable speed compressors and pumps to run more quietly and efficiently, to bring air quality to a higher standard; and there are  1.5 megawatts of solar photovoltaic panels being installed," Oran reports.
To complement these sustainability efforts, this past March, Sheraton Mall hosted the No Plastic, No Problem Awareness Fair, which was attended by Barbados' Minister of Maritime Affairs and the Blue Economy, Mr. Kirk Humphrey. The Fair aimed to help educate Barbadians about the island's upcoming ban on single use plastic, which went into effect on July 1, 2019. The event also brought together community groups, activists, and suppliers from all over the island who are focusing on a laundry list of environmental initiatives from soil regeneration, to recycling, to LED lighting. Participants and guests visiting the Fair were greeted by an art installation focusing on the six "Rs" of sustainability – Refuse, Reduce, Reuse, Repurpose,  Regenerate, and Recycle – that was superimposed over the canvas of a beautiful glass sky light.
As Sheraton Mall celebrates thirty years of retail excellence and community involvement, Director Oran has pledged to give away 900 fruit trees to patrons for them to plant throughout the month. Although the idea was originally conceived to promote the importance of food security and sustainability for a small island, such as Barbados, these trees represent the lasting impact of the Mall on the Barbadian landscape through its business and community leadership. As Oran exclaims, "As we celebrate 30 years of operations, Sheraton Mall commits to being innovative, setting trends, and working with our tenants and community to remain 'The Mall That Has It All!'"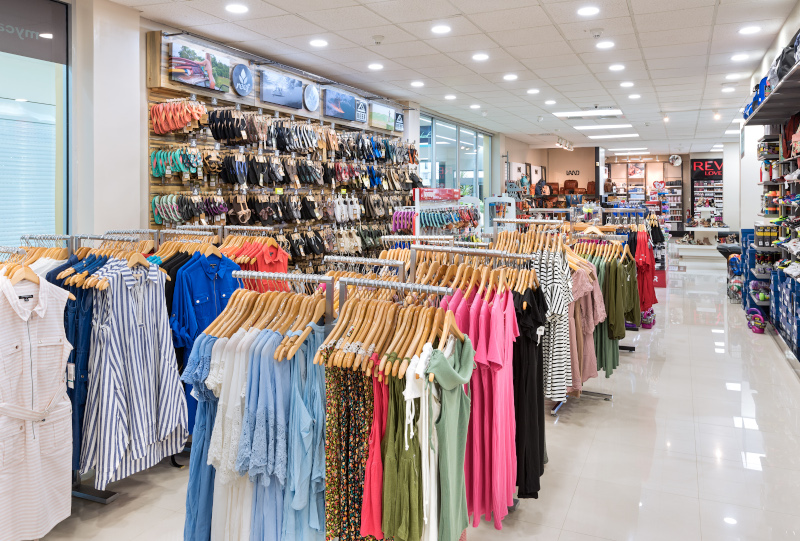 AT A GLANCE
WHO: The Sheraton Mall
WHAT: The largest shopping destination in Barbados
WHERE: Christ Church Parish, Barbados
WEBSITE: www.sheratonmall.com