30 minutes with the President/CEO of the Energy Chamber of Trinidad and Tobago.
BUSINESS VIEW: There was a mid-year review of the energy sector of the country and I'm curious, now that we've exited 2014, can you assess where things are, where things changed dramatically in the last six months – how do you feel about where things are?
THACKWRAY DRIVER: I think what has changed dramatically is the oil crisis – it crashing overseas changed things quite significantly. I don't know that most people saw that coming and that big drop obviously changes. Even though Trinidad is a big gas-dominated economy, oil is still very important and so that really has changed things.
BUSINESS VIEW: How much of a concern is it? I know some countries are in more of states of panic than others right now, where would Trinidad be on that scale?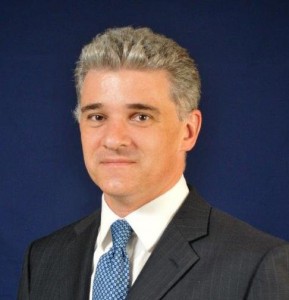 DRIVER: I don't think we are in panic states like Venezuela or Russia, because we have a bit more diversified production, with gas being our dominant export, but oil, from my back of the envelope calculations, contributes about 33 percent of the energy sector revenue to the government, which is about half. Half of it comes from the oil and gas industry, and about a third of that comes from oil. So it's having an impact on government revenue, obviously, and it also has an impact on the companies who are oil-focused, on their ability to carry out their investment plans and people are reviewing all of their projects.
BUSINESS VIEW: Can you talk about the importance of the energy sector in Trinidad? At what point did it become such a significant factor and what was the turning point? What put Trinidad and Tobago on the map as far as energy goes?
DRIVER: Trinidad has been on the map for energy for well over 100 years. Trinidad has been a key country within the hydrocarbons industry since the beginning of the 20th century. We have one of the oldest oil industries in the world and Trinidad was first put on the map in the hydrocarbons sector, because we were the first British colony who had significant oil deposits and significant oil production. So Trinidad has always been important in the international oil and gas – oil always, gas more recently. Near the Second World War, we had little American bases here because we had a big oil refinery, so we were very important in the second and the big expansion of our hydrochemical industry. Trinidad is a major energy exporter and we're also a major exporter of methanol and ammonia, two chemicals using gas as their feedstock.
BUSINESS VIEW: The observation has been made that a lot of the rig operators from around the world are actually from Trinidad and Tobago – is that something you see from your viewpoint as well? And why do you think that is?
DRIVER: Trinidad has had a really great history of really great technical training in the oil and gas industry, so we have really strong technicians. Trinidad is a small country with a quite diverse hydrocarbon sector – on-shore production, offshore production, different types of formulations of oil and gas, that people quickly gain a lot of experience in different operating environments, which makes them very sought after everywhere around the world. And we're English speaking; we don't have any issues around political alignment, geo-politics, which some other countries do. Trinidadians, you'll find them everywhere in the oil and gas industry. And we have also the University of the West Indies, which has had a strong history of producing very competent engineers and geologists. And we now also have a University of Trinidad and Tobago, which is also producing engineers. So we have that strong history.
BUSINESS VIEW: Now, in the country itself, there seem to be a lot of energy-related employees like consultants – it seems that's where a lot of people have decided to station themselves. Is there a concern at all that there comes a point when it's oversaturated? Or is there still enough room for everybody?
DRIVER: Because we have people that are leaving to work internationally in the industry, we actually still suffer from some skills shortages in Trinidad. In particular sectors, there was a period of time around the world, when there was an underinvestment in training in the hydrocarbons sector – really from the mid-80s to the late 1990s. What that has meant is that the global literature on the workforce in the oil and gas industry is that you have a lot of very experienced older people and some good young people, but there's a sort of soft middle, and filling that skills gap is a global issue in the petroleum industry. And that also affects Trinidad, so we do have missing mid-career people. There's still a huge demand for new people and because it's a global industry, there's a global demand. So as fast as you train people and get them experience, they all find work.
BUSINESS VIEW: Can you talk to me about sustainability? Is that a conversation that people in the industry are welcoming to have, or is that one of those words you just don't mention?
DRIVER: No, obviously, we are very concerned about sustainability. There's the sustainable part in making sure our country maintains its hydrocarbons industry for as long as possible. That is an issue around potential investment – that we continue to attract investment into the country. But then there's a sort of bigger question about sustainability – how do we turn into a post-hydrocarbons world, which will come at some stage. It's still a long ways off, but something we need to transition towards, and the energy chamber's huge emphasis is on developing our huge technical skills and ability of our domestic service industry – companies that serve the oil and gas industry, to be able to work all around the world. And, also, not just to work in the oil and gas industry, but to develop their skills in allied sectors. The same skills you need for drilling oil wells may be the same skills you need for drilling geothermal wells. The skills you need for insulating a petrochemical facility can easily be transferred into facilities to produce energy consumption. There's a lot of transferrable skill for engineering types, skills that you can develop, and we have been a major emphasis on developing our service industry to make sure they're working at the highest international standards, so that they are able to compete globally.
BUSINESS VIEW: So that's not a terrifying thought that the hydrocarbons industry is going to come to a grinding halt one day, with people that have training that no longer translates to anything else?
DRIVER: Well, it's not a day that we would welcome, but it's a day that we have to plan towards. But that's a great area – it's a great portion of what we're working on in the energy chamber.
We're working very actively around it, we've always spent a lot of time building our service companies, so the country can move from a position where it's exporting commodities – at the moment we export basically 10 commodities that account for 90 percent of our exports, and those are all energy-related commodities, to where service exports take up a much bigger portion of our overall exports and that's what we're working towards – having competitive local service companies.
BUSINESS VIEW: Do you think you're making the right amount of progress toward that day, whenever it does arrive?
DRIVER: I think we're making good progress. You always want to do things faster, but it's hard work. For example, we have 329 companies in Trinidad, who we've certified their health in-sector management systems as safe to work, which is a very, very high standard, which we developed in the country, but it would meet all international standards, at least the standards of all of the operators of the oil and gas industry. And having 329 companies in the country who meet that requirement just means that they have the ability to work internationally, and that's what we have to do. So we are making progress, but we have to keep making progress.
BUSINESS VIEW: Can you talk about the role of the energy chamber across a variety of industries – construction, environmental – talk about the work you do aside from just energy itself?
DRIVER: We concentrate on the energy sector, but we see the spinoffs from that into other sectors, so the example I gave there about safety, there's been spinoffs from the development of safety culture in the oil and gas industry to other sectors in the country. So you'll see a lot more concern about safe work practices in the civil construction industry in the country than you would see in the rest of the Caribbean. The other sort of spinoffs from the industry would just be in terms of things like information technology – the industry demands very high standards in those types of sectors, so that encourages other allied services that have industry around the energy sector to also increase their standards. We concentrate on the energy sector. There are other chambers, which we will work with if we have outside issues. You take care of other parts of the economy.
BUSINESS VIEW: Can you talk about any specific players in the industry down there that have been particularly instrumental? Who are some the main drivers and the most integral foundations of the industry down there?
DRIVER: The big player down here in the oil and gas industry is BP. They're our biggest producer. Then you have BG. These are two British companies. We have an American company called EOG Resources and then BHP Billiton, an Australian-based resources company. Those are our major gas producers. We also have Repsol, a Spanish oil producer, and then there's the state oil company, Petrotrin, and a state gas company, National Gas Company. Those are some of the major state companies. If you then move to the petrochemicals and the gas processing side, there's Atlantic, that's the people who process the gas into energy for export. They are owned by some of the same shareholders as the upstream companies that I mentioned previously. On the petrochemical side, we have Yara, who are a Norwegian company. We have Methanex and PCS, which is the Potash Corporation of Saskatchewan – both are Canadian. We have some American investments. We have the most plants and petrochemical facilities, who are German-owned, Methanol Holdings Trinidad Limited. Basically, it's a German-owned company; it did have a part in Trinidad shareholding, which has been sold.
BUSINESS VIEW: You mentioned a couple of state-owned operations – how have they been able to survive with so many other global players also involved? Are they strong and healthy? What's their outlook?
DRIVER: The National Gas Company is a great, stable, strong company. They're like minority investors in some of the upstream production. They're in the pipeline network in the country and they own some of the gas processing facilities and they're being marketed through gas. They do the buying and selling of gas between the upstream producers and the petrochemical plants. They're extremely healthy and very profitable. They're the second biggest taxpayer in the country after BP. The Petrotrin state oil company has had a few more problems – it's a major oil producer, but oil is minority to gas in the country. On an energy equivalent basis, we produce nine times more gas than we do oil. It's a major oil producer and a major employer, but the company's been having some challenges in the current environment. The low oil prices are stressing them badly.
BUSINESS VIEW: Five years from now, what do you expect the climate to look like?
DRIVER: I think there's a very positive future for the Trinidad energy sector. The big positive game changers would be deep-water exploration, which is underway at the moment. Getting positive results out of that could be a major game changer for the country. There's some very big geological structures out there that are being looked at. BHP will be drilling those over the next few years. If they have a major oil find, that could solidify some things. Depending upon what happens in Venezuela, there's also the possibility of a joint venture between Trinidad and Venezuela, which could also be a big changer to cause positive things. Other than that, I think we're more now in a situation where the gas industry is maintaining a plateau of production, is what we have to work on, and that's hard work in the gas industry, because you have to go on re-investing each and every year just to maintain production. It's a healthy future, but there's a little work we'll see happening around being more efficient in how we're using energy in the country within our domestic market, and there's some opportunities for developing and becoming more efficient to attract other industries into the country using our expertise in the oil and gas industry and with engineering to be able to attract people. For example, there's a major project at the moment looking to set up a solar panel manufacturing company in the country. Those are some of the things I think we can transition into, based on our existing expertise.