Van den Tweel Caribbean Group
Fresh, quality food for all
Business View Caribbean interviews COO of Van den Tweel Caribbean Group, Omar Barrientos, for our focus on Best Practices in Business
With supermarkets located on the Dutch Caribbean islands of Aruba, Curacao and Bonaire, the Van den Tweel Caribbean Group aims to offer a unique shopping experience to residents and tourists, while maintaining the unique brand and reputation each of their stores has built over many years.
Omar Barrientos, COO of the Van den Tweel Caribbean Group, explains, "Right now, we operate five stores. All of these stores have been in operation for a long time, but not under the same name. So, we decided to leave the names of the stores as they were, because they were already a brand in each island. We are talking about different islands; even though they are very close, we're talking about different culture, even different languages. Papiamento is spoken in all three islands, and Dutch on Curacao and Bonaire, where the Dutch culture and language is more predominant.
In Aruba, Ling & Sons has been a successful operation for more than 50 years with more of a U.S. tourism base, The store offers an American style supermarket concept. Barrientos relays, "Everybody on the Island knows Ling & Sons – loved by locals and tourists for its excellent quality and service. So it was decided to leave Ling & Sons as it was. The stores that we operate in Curacao and Bonaire are more European style. We are also the exclusive distributor of Albert Heijn in the A, B, C Islands in the Dutch Caribbean – one of the largest supermarket chains in The Netherlands. You can ask for Albert Heijn stores, and people will direct you to us. So that's a very competitive advantage for us in all the islands and all the stores."
In Curacao, the company operates two Van den Tweel stores, and in Bonaire, one Van den Tweel store, and another under the name of Warehouse Supermarket. Along with this group of supermarkets, the thriving organization also has two wholesale businesses, Ling & Sons distribution in Aruba, and Fresh Supplier Bonaire. "It's a mix of brands under the same umbrella as the Van den Tweel Group," says Barrientos.
As essential businesses, all stores under the Van den Tweel Caribbean Group remained open during the pandemic, with safety becoming a priority early on. "We understood the need to tell the customer that our store was safe to shop in. If you walk in our stores, the aisles are wide, not congested. That was an advantage for us, because people felt that they could come to us and have a social distance automatically," describes Barrientos. "We were the first business on the A,B,C islands to include the temperature controls. This actually encouraged customers to choose us as their first choice. It made our customers know we were doing the best to ensure they could continue to shop in a safe and responsible environment." Regular disinfecting and cleaning protocols were put in place, shields were installed at cash registers, and hand sanitizing stations were set up throughout each store. Every person was also instructed to take a personal shopping cart to further encourage social distancing.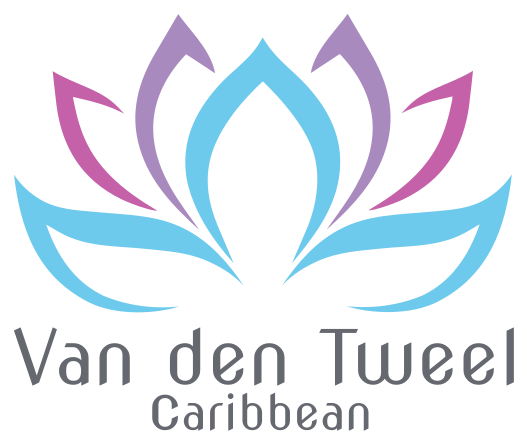 As the stores learned how to operate under these new circumstances, they were faced with the next challenge, which was people over-buying items in fear of shortages. The Van den Tweel Caribbean Group organized a social media campaign to encourage people to buy only what was needed. As Barrientos recounts, "It is interesting when your business is to sell, and you are telling your customer to buy just what they need. On some of the items there was a bit of scarcity, but we managed to contain our flow of goods so there was no fear in any of our stores about the goods coming from overseas."
He adds that although there was a limit on the number of containers brought in at a time, there was a consistent flow of goods to each island, causing very little effect on supply. On the financial side of the operation, creative thinking was required to help reduce costs and find efficiencies, which Barrientos believes will benefit the company over the long term. He asserts, "The greatest success was to try to continue with those cost reductions now in the normal days. Overall, the COVID situation helped operators around the world to find alternatives, to adapt to the change. One of my favorite sayings is – When there is a crisis, some people will cry and others will sell handkerchiefs. It's a matter of which side of the crisis you choose to be on."
With no staff layoffs during COVID, the Van den Tweel Caribbean Group worked to promote safety among employees, coordinating a vaccination campaign for staff members and installing shields in all areas where face-to-face contact would occur. "We gave our employees the confidence that they were working in a safe environment and not putting their lives or their health at risk. I have to congratulate all of our staff because they were always there, they pushed hard. Even in difficult times they always came to work and helped to drive the business during the crisis," Barrientos says. "We do have a great team across the islands – the executive team, we never stopped coming to work. We were all here setting the example, helping on the sales floor, making sure everybody was taken care of in the best way and that everybody was safe and healthy."
During the early days of the pandemic, a website was quickly created to allow customers to shop online, and have groceries delivered, although Barrientos reports that the popularity of this service was short-lived. He shares, "There was a spike during the crisis, but we also believe that people actually like to come to shop. So, during the lockdown, yes, we had a lot of customers and a lot of tourists that were shopping online, but people really like to come to the store and enjoy the environment and pick their own goods."
Ready-to-eat meals are another area that became even more popular during the pandemic, and has continued to be a growing and evolving part of the business. "At 11:30 am, the line starts building up all the way to the front door," Barrientos says. "We have expanded a little bit because customers wanted to come and grab some dishes for dinner to help on the preparation. We have great convenient options for our customers that include ready-to-eat options such as hot meals , prepared salads, and ready-to-cook options. Our stores are where quality meets convenience." In Bonaire, the Van den Tweel Caribbean Group has the best bakery program, which will eventually be expanded to all stores. Barrientos notes, "It is basically a new program coming from Europe, where we are going to sell Premium bread in all of our stores. It will constantly be baked as we go. So, when you walk into a store, you'll get the smell and be able to grab some fresh-baked products from our bakeries."
Thanks to so many important longstanding relationships with vendors, fresh, top quality food is a highlight of the Van den Tweel Caribbean Group business. According to Barrientos, "We have very good partners in the produce side, the meat sections, the dairy section, in the bakery, and in the frozen foods. In terms of meats and produce, you want quality, you want freshness. Our customers in the Caribbean deserve the best. So that's where our pride is. In each one of the islands, we have the best produce department, the best meat department, the best bakery department, just to make the shopping experience better."
Although locally sourced products are not as plentiful on the islands, where dry hot weather is the norm, the Van den Tweel Group does support local farmers wherever possible. "For example," offers Barrientos, "In Aruba, there are people growing lettuce, some of them have farms for eggs, some of them are growing mushrooms. So, within this small offering, we try to support as much as we can and sell the goods that are being produced in each one of the islands."
As tourism returns and life gets back to some semblance of normal, Barrientos sees continued opportunity for the Van den Tweel Caribbean Group, with potential for more acquisitions throughout the Caribbean, and a planned remodel of the stores in Curacao and Bonaire in 2023. He indicates that with a strong executive team the group is also planning to centralize operations, working out of company headquarters in Curacao. In summary, he adds, "We have reached a point where we are a mature group. We are ready to improve the things are not 100% in the stores. Our goal is to grow the group and continue bringing the best shopping experience to all the islands in the Caribbean."