Business View Caribbean interviews Danville Walker, Managing Director of Appliance Traders Limited, as part of our focus on best businesses in Jamaica.
Appliance Traders Limited – Name brands and more
Appliance Traders Limited (ATL) was founded by Gordon "Butch" Stewart, a Jamaican businessman and hotelier, who began working at the age of 17 as a salesman for the Curaçao Trading Company and eventually became its sales manager. Wanting to start his own company, Stewart launched ATL in 1968, specializing in the manufacture and sales of air conditioning units, which at the time, was still new to the island.
Today, the company Stewart began is still Jamaica's leading supplier of home and commercial air conditioning. It has also spent the last five decades continuously growing, evolving, and diversifying into other areas and markets. Its 400 employees now work out of three locations: Ocho Rios, Montego Bay, and Kingston, and the company has several divisions: ATL Business Solutions, ATL Home, ATL Industrial, ATL Energy Solutions, ATL Parts Plus, and the ATL Service Department which supports all the other divisions.
ATL Business Solutions offers everything from small office supplies to multifunction printers, networking solutions, computers, and accessories with featured brands such as Canon, Hewlett-Packard, and Apple. ATL Home is Jamaica's undisputed leader in appliance retail with brand names such as Frigidaire, Samsung, Panasonic, Sub-Zero, and Whirlpool.
ATL Industrial supplies commercial food equipment such as ovens, stoves, and refrigeration units, as well as industrial and laundry equipment, pumps, and air conditioning systems. ATL Energy Solutions specializes in turn-key solar hot water and photovoltaic solutions while ATL Parts Plus stocks over one million parts and accessories across 35,000 product categories for the hospitality, construction, automotive, and industrial sectors. Its in-house Service Department remains its competitive advantage with a certified team of 150 team members.
Danville Walker, ATL's Managing Director, believes that the company's diversified nature presents both challenges and strengths. One challenge is that each division must compete against a rival company whose business is based solely on that particular market segment. "That's one of the difficult things for ATL," he explains. "Our competition is very focused on a specific product line, so we have to position ourselves to react quickly." Meeting that challenge is a sales force of about 50 who traverse the island selling ATL products across all of its divisions. "That's one of our secret weapons," Walker exclaims. "We have people who are out there – 'feet on the street' – knocking on doors and trying to know what our clients need. That's the difference. Also, we service anything that we sell and we stock parts for everything that we sell."
In addition, because of its diversity, ATL can offer complete industrial solutions for its commercial clients. For example, it can outfit an entire hotel kitchen from design to installation. "ATL can supply the parts; we can design and install the kitchen with top brands," says Walker. "That's another of our competitive advantages."
While ATL has always dealt the best, name-brand products, Walker says that the company is also growing its own line of alternative goods that it can sell for less. "We have a couple of factories in China that we are currently working with, where we make alternatives to the high-end brands that we carry," he reports. "So, we may carry a Vulcan stove, which is a premium brand, but we also carry a stove which is a lot like it, but not a Vulcan, because not everyone can afford the price point for those stoves. A small business person going into business usually can't afford to buy a premium unit, but he has to have something."
"So, what we're carrying now is the Prizm line, which is a brand exclusively manufactured by ATL," Walker continues. "It has a long history in air conditioning, but we're starting to flesh it our more with respect to ranges, and bottle coolers, and industrial freezers and refrigerators. They are manufactured to our specifications for the Jamaica market, specifically. The price point may be lower but the warranty and ATL support is not compromised."
Tailoring products for the local market is another way ATL remains a leader in its field. Walker explains, "We use 50-cycle current in Jamaica, and sometimes the power supply here is not as consistent as it should be. And so, we have to make sure that the construction of our freezers is far more robust than in North America, where, if the power supply was to deviate by a half a percent, there'd be a huge outcry. Here, we have blackouts, we have power spikes, power surges; so our appliances have to be more resilient. And that's what we've been focusing on with the Prizm line."
That product specialization also applies to some of ATL's imports. "We source pumps from Italy and we have some solar water heaters out of Greece, and again, these are products that have specifications that we try to make sure that they are aware of. In Jamaica, we have hard water with high calcium content because of our limestone, which will corrode solar water heaters unless you have a closed system."
Going forward, Walker says that company goals include expanding its service delivery and continuing to improve its product offerings – especially its alternative brands. "Most of these Chinese factories are now making some very good products. We're seeing more diversification of new brands that are just as good," he states. "If you want the high-end 4K Samsung TV you can buy it; if you want another brand that we can supply, you'll be able to get it also. A lot of times people buy the high-end stuff but don't use half their capabilities; they don't really need it. Where we have to go in the future is to be able to offer the consumer what he truly needs."
Meanwhile, Walker also recognizes the shift in consumer behavior from shopping in a store and paying with cash, to buying online with credit. "It's not a brick-and-mortar world, anymore," he observes. "Your competition is not the guy down the block from you; your competition is the ease of importing from the U.S. and shopping online. But, every year, it changes more; every year you have more people with internet access. And you may not have internet capabilities, but you have your smartphone. So, the moment Jamaica catches up in terms of payment options, then you're going to see a shift in merchandising."
For all intents and purposes, the company will be ready. After almost a half century in business, ATL knows how to survive and thrive.
AT A GLANCE
WHO: Appliance Traders Limited
WHAT: A distributor of industrial, commercial, and household goods and appliances
WHERE: Kingston, Ocho Rios, and Montego Bay, Jamaica
WEBSITE: www.atljamaica.com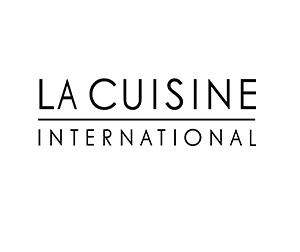 La Cuisine International – La Cuisine International is a multinational Premium and Ultra-Premium kitchen appliances distribution group with commercial and technical support presence in more than 30 countries in Latin America and the Caribbean. – www.lacuisineinternational.com