Bau Homes
providing high-quality homes built to last
With construction expertise specific to the region, Bau Homes provides homes that stand the test of time
The island nation of Antigua and Barbuda is well known globally for its pristine beaches, lush environment, and touristic qualities. Its beaches are dotted with luxury villas where the global rich come to experience the breathtaking views of the Caribbean.
However, despite the booming luxury tourism sector, the residential sector still has much room for growth. Following the devastation caused by Hurricane Irma in 2017 and the COVID-driven economic slowdown of 2019, there is a massive local residential gap.
Bau Homes is a locally owned real estate development company that is helping to bridge this gap. Founder and CEO Ken Hurst shares his motivation for starting the company.
"In the Caribbean, parents buy a plot of land, and that would become an investment for their children who have gone overseas to study," he says.
"The problem is that some go overseas, graduate, get good jobs, and don't return. The land stays there undeveloped."
This culture has resulted in many undeveloped plots of land on the island, resulting in a reduced availability of ready-made houses, something Hurst saw as an opportunity.
"Bau Homes removes the need to buy a plot of land and develop it yourself," Hurst says. "On our website, we offer several types of ready-made designs that you can pick from, including the pricing of each. You can easily pick the one you like, go to the bank and apply for a loan, and once approved and payment made, we can build you the house."
The company mainly targets expatriates who want to return to the country and get a completed house when they arrive. "Persons returning from the United States, Canada, or the UK after many years often find many changes. Family and neighbors might have moved, and you no longer know anyone to help you get a place to live, "Hurst relays.
"It's also becoming increasingly risky to send money to relatives to help set up a property because many these days will take your money, and the day you come back, there is no house and no money."
Having lived and worked overseas for many years, these factors drove Hurst's formation of Bau Homes, which acts as a trusted real estate link between Antiguans and Barbudans in the diaspora and their homeland.
Bau Homes builds homes to withstand the island's environment, providing a unique selling point to potential homeowners.
"Our houses are built to withstand three main environmental factors," Hurst says. "Serious hurricanes, earthquakes, and termites, which are a significant pest on the island."
Hurst explains that the company uses an innovative construction method called the BAUPANEL® SYSTEM.
"The central core of the panel is made up of expanded polystyrene (EPS) with a density of 15 kg/m3 – 25 kg/m3 that is cut in a rippled manner to improve the compliance of the concrete when discharged, "Hurst outlines.
"The EPS core is edged with a mesh of straight and/or corrugated steel, depending on the kind of panel linked together by a series of connectors that go through the EPS core. Once the micro-concrete has been shotcreted, the panel performs like a compound section because of the steel connectors' connection of the two concrete layers."
"We then cover the whole thing with high-level concrete mixers. Even the roof is concrete to ensure it does not fly off in a hurricane," he describes.
"In terms of earthquake resistance, this method is superb because buildings with the expanded polystyrene are capable of absorbing up to 60% of the energy generated in an earthquake, resulting in less structural damage."
Bau Home's EPS materials also provide thermal and acoustic insulation, making the homes more environmentally sustainable and quieter.
"Our houses are also monolithic, so in an earthquake or hurricane scenario, the whole structure stays as one instead of ripping apart. If it does fall, they are much lighter, so getting people out alive would be much easier," Hurst relays.
Bau Homes currently has one development underway called Lightfoot West.
The development is priced slightly above affordable housing rates, which Hurst explains ensures the houses provide all the amenities while offering a better aesthetic experience.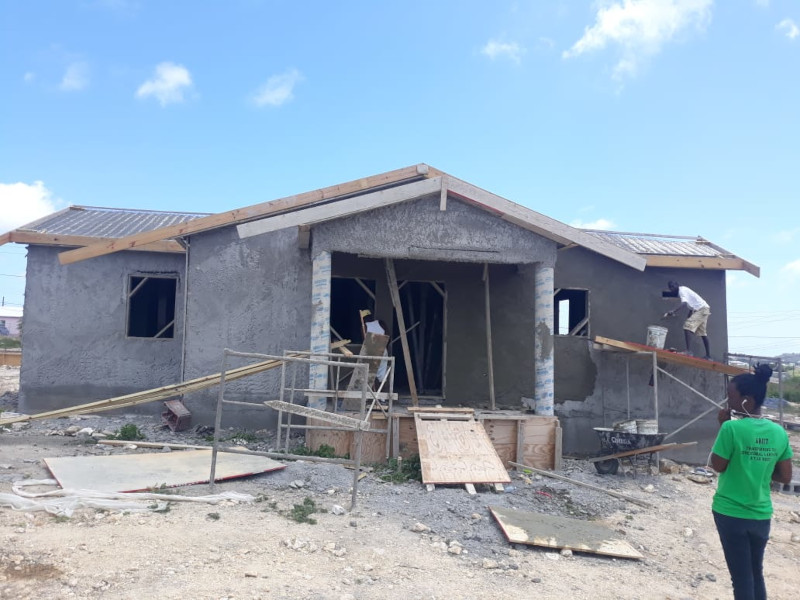 However, despite this focus, it's not been easy, stimulating demand for houses, especially given the wait-and-see culture on the island.
"We've so far done seventy houses in the Lightfoot West project and are on course to build 191 houses by the end of the project," Hurst says.
"These have given us some proof since most people want to see how durable the houses are. There was an initial challenge of selling people houses they cannot see, but with this first batch of houses done, our business model has exploded because we now have people who can say they have lived in one of our houses for eight to nine years," he elaborates.
The company has a second project in the works called Lyons, which it hopes it can undertake once it sets up its own EPS factory on the island.
"Importing EPS to the island isn't cost-effective, especially when competing with other building products," Hurst explains. "This second project, plus our expansion plans to the rest of the Caribbean, can only work when we have the factory up and running on the island."
The factory was supposed to have commenced operations in 2020, but the COVID pandemic delayed the plans. The company is now in the process of resuming those plans, although it continues to import materials occasionally to keep servicing its clients.
Another factor helping the company grow and expand is tax rebates on imported materials. The company pays no import fees on the materials it brings in, enabling it to operate competitively in the country's housing market.
This includes all the building materials it imports from Home Depot in Florida, although it also works with local companies like hardware stores to source items that would not be cost-effective to ship from the US.
"Another of our valued suppliers is Cementos Argos, a cement company based in Colombia where we source all our cement," adds Hurst.
"We also use Benjamin Moore paints because they tend to withstand the harsh UV in this part of the world better than other brands, which helps keep the houses looking bright for quite some time."
While the company leverages these business connections, it still has to grapple with the supply chain disruptions occasioned by the COVID pandemic.
For example, the equipment needed to start an EPS manufacturing plant has been stuck in Kenya for some time and will only find its way to Antigua and Barbuda in the coming months.
Hurst also notes that economies of scale are limited for smaller developments like Bau Homes, so the company must find workarounds to remain competitive.
On the personal front, Bau Homes is recruiting and training workers on its method of building, which is new to the island.
"We are a new business using new technology, so we must train everybody we hire," Hurst explains. "Our whole brand depends on how well we train them, so training is critical to maintaining our brand."
As the company positions itself for future growth, Hurst has a unique take on his inspiration for building Bau Homes.
"I don't see myself as a real estate person," he says. "I am a scientist who loves his island and had the good favors of God to live and work in the UK for 30 years.
"Towards the end of my working life, I wanted to come back and do something meaningful, and that is what Bau Homes affords me."
"It also allows me to work with a polymeric material, which is a huge plus for the scientist in me," he concludes.
AT A GLANCE
Bau Homes
What: Leading home construction company, delivering completed homes, inclusive of the land that are built to last
Where: Antigua and Barbuda.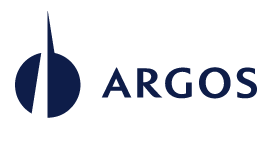 Argos – antilles.argos.co
In the Antilles, Argos operates in Antigua & Barbuda, Dominica, Sint Maarten, and the US Virgin Islands (USVI), each with a terminal equipped to receive bulk-load cement, to be packaged if needed, and distributed within the respective islands. Some of the products in our portfolio include gray and white cement, among others, which can be packaged in small bags and jumbo bags or bulk distribution, which are available to clients through a wide network of hardware stores and independent contractors that the company collaborates with.
Argos is the leading cement producer in Colombia and the 4th largest in the United States. Their total installed capacity is 23 million tons of cement per year and the company's business model is centered around its clients and adding value to stakeholders. Argos aspires to be the customer's first option when it comes to their cement needs, supported by permanent availability, high-quality products, a diversified portfolio, and an outstanding customer service.
For more than a decade Argos has contributed to the islands' most iconic infrastructure projects, such as St. Johns Container Port (Antigua), Royalton Hotel (Antigua), Barbuda Ocean Club (Barbuda), Fourteen Towers (Sint Maarten), Magens Junction Apartments (USVI), New Cyril E. King Parking Garage (USVI), among others. Argos has also partnered with several organizations to invest in social projects that aid in the development of local communities. This aligns with the company's higher purpose of making possible the construction of housing and infrastructure dreams that enable a more sustainable, prosperous, and inclusive society.
"Our four terminals in Antigua & Barbuda, Dominica, Sint Maarten, and Saint Thomas (USVI), are from where we serve our local markets and other islands such as Saint Johns (USVI), Anguilla, Saint Kitts and Nevis, Sint Eustatius, Saba, and St. Barths. Through our operations in the Antilles, we generate more than 40 direct and indirect jobs. Our history in the Caribbean started around the mid-1960s and will keep growing for more generations to come.
"In addition to having the best logistics chain to meet the needs of the islands where we operate, our team works every day to transform people's lives by promoting development and social welfare", declared Samuel Arango, General Director for the Antilles operations.
Argos is an ally for the social and economic development and contributes to the growth of the construction industries in the countries where it operates.