BVI Health Services Authority
The BVI Health Service Authority takes the steps to provide comprehensive healthcare options one patient at a time
The British Virgin Islands Health Services Authority (BVIHSA) is entering a new era in its existence, having wrapped up its 100 Year Anniversary milestone! For an organization that is a century old, the BVIHSA has an evolved mandate. Innovation and medical technological advancement is at the heart of the current undertaking of this BVI Healthcare giant.
The British Virgin Islands Health Services Authority was born through the enactment of the BVI Health Services Authority Act of 2004 by the BVI House of Assembly. This commencement established it as an umbrella body to run the main hospital and clinics in the British Virgin Islands.
BVIHSA provides health care on behalf of the Ministry of Health to the citizens of the Virgin Islands. The service is delivered through the Dr. D. Orlando Smith Hospital, an 81-bed inpatient acute care facility, and community health services, providing primary care through 13 clinics scattered across the Territory.
Although the BVI consists of 66 islands, there are four main inhabited islands where most of the population lives. The BVIHSA provides health services across the entire Territory catering to the entire scope of services from birth to older age, covering various specialty services.
Women In Leadership
Human Resources development and diversity is a core feature of the organization. This is reflected in the appointments of a number of female leaders across the BVIHSA. At the helm is Acting CEO Dr. June Samuel – who explained that the BVI Health Services Authority is one of the largest employers in the Territory. The Acting CEO also noted that the organization's more than six hundred staff complement, which includes more than 20 nationalities is a reflection of the melting pot nature of the British Virgin Islands community.
Assuming the top job at this notable health care institution was a natural journey for Dr. Samuel; who shared that while in high school she gained her first summer job experience at the then Peebles Hospital laboratory. Now, decades later she is at the top post and shared,
"It's my passion to serve. I see my job as serving the whole community, which I find fulfilling in many ways. Every step of my career has been about wanting to help make systems better because I recognize that properly functioning systems and processes create well positioned services from which consumers can benefit.".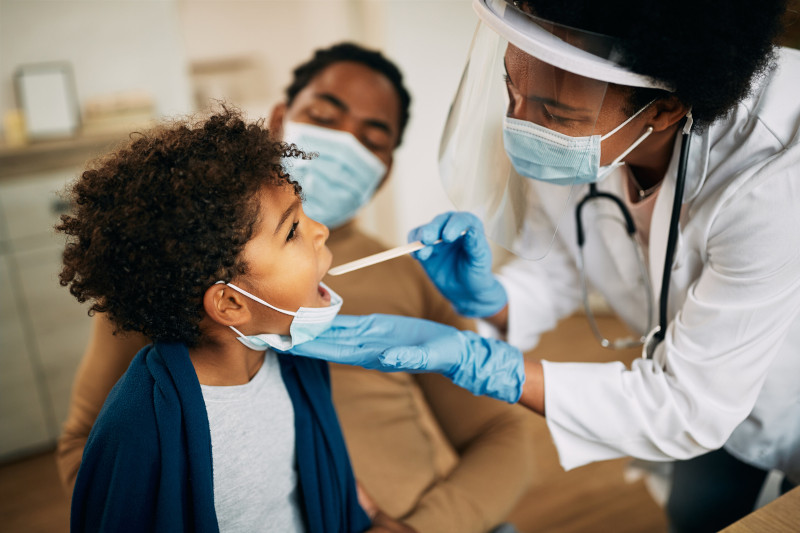 " I have a passion for health care and believe that we must be healthy to benefit from any other opportunity we have. If we're not healthy, we lose opportunities…I see much potential in the BVI Health Services Authority and will do all I can to help us transform our nation's healthcare systems and the general health of the population," the Acting CEO declared.
As acting CEO of BVIHSA, Dr. Samuel has risen to the pinnacle of her career, yet she says the presence of other women in senior positions does not make hers unique. "In the BVI, women have access to education and opportunities, which they take up through hard work and determination, as was my case. There's also an aspect of socialization to the rise of women in the BVI, with girls encouraged to excel, which plays out in their later years."
"When you look at the public sector, especially, you'll find many women in leadership positions, mostly because they tend to keep moving forward and progressing through the ranks. The only exception is politics, which is still predominantly male-oriented," Dr. Samuel outlines.
This progress is reflected in Dr. Samuel's efforts to take BVIHSA to the next level. The organization is planning several upgrades, including new clinics and expanding services offered.
BVIHSA Expertise, Funding and Equipment
Dr. Samuel who is proud of the expertise within the organization boasted, "We have a range of specialist services. For example, we have psychiatrists, psychologists, and mental health therapists in mental health services. Our biggest gap would be around substance abuse intervention services, although we have social workers specialized in this area." We also provide a range of specialist medical services in Internal Medicine, Pediatrics, and Surgical specialties, as we have broad responsibility to meet the healthcare needs of the Territory.
BVIHSA is a statutory body under the Ministry of Health. As a state-affiliated organization, BVIHSA gets funding through the BVI Ministry of Health via the National Health Insurance System. However, as a statutory body, the organization can also seek self-funding sources.
The Virgin Islands has a small population of approximately 30,000, which means that its economic security is highly dependent on a healthy workforce. This important mandate was emphasized by the organization's Acting CEO who stated;
"Tackling this mandate requires a comprehensive approach to healthcare, which the BVIHSA achieves by having a diverse range of healthcare specialties, facilities, and medical equipment…Concerning facilities and equipment, we're able to provide a good range of primary care and the first tier of secondary care. BVIHSA has basic internal medicine, including nephrology support for dialysis and general surgeons. In tertiary care, we collaborate with specialists through national or local health insurance to provide subspecialty care on a medical necessity basis," Dr. Samuel noted.
"In the past, we had collaborations with visiting specialists, and we're looking to build more collaborations to bring subspecialists required for advanced cardiology, nephrology, and cancer care interventions…We're exploring what additional services we can provide on the island because, at the moment, most people travel off the island to begin their care and then follow up here."
Some of the plans in the pipeline for the BVIHSA in the near future is the development of available spaces. This internal expansion was explained by the Acting CEO who said that development will extend to the sister islands.
" We are planning to upgrade the clinic in Virgin Gorda into an expanded polyclinic providing urgent care, emergency services, and primary health care…On Tortola, we have several clinic spaces that we're looking to complete and move towards the primary health care front. We are also planning expanded promotions in preventative health while looking at how we can empower the community to take care of themselves."
"Doing so is crucial because primary health care supports secondary healthcare services by decreasing the complications and ill health that secondary services deal with at the hospital. Additionally, in the BVI, we have a small population, making our human resources the most important resource we have, so we need the population to be healthy," Dr. Samuel added.
In addition to these initiatives, the BVIHSA is conducting a community needs assessment to determine community healthcare needs, requirements, and gaps. The findings will help inform what services and interventions will address areas like secondary care, subspecialty services, and how to collaborate with specialists in cardiac and kidney disease.
"At an administrative level, we are bringing focus to staff engagement, helping to improve staff motivation, addressing burnout issues, and providing more support for staff as they continue providing services in the post-COVID era," adds Dr. Samuel.
"We are also taking steps to implement contingency planning, including preparing our staff through cross-training and putting systems in place to support their mental health in times of crisis."
In dispensing its mandate, the BVIHSA works with government and regional agencies like the Ministry of Health, BVI National Health Insurance, the Pan American Health Organization (PAHO), the Caribbean Public Health Agency (CARPHA), and the Organization of Eastern Caribbean States (OECS) and more recently Public Health England (now United Kingdom Health Security Agency and Office for Public Health Improvement and Disparities).
BVIHSA Pandemic Heroism
During the global COVID-19 pandemic, as most countries struggled to adapt to rapidly changing protocols and guidelines, the BVIHSA was able to establish itself as a formidable health authority. While most countries in the region were facing backlogs and extended delays in tests results; having to depend on CARPHA, the Ministry of Health via the BVIHSA was churning out results. This, thanks to proactive laboratory upgrades and lab technician training.
As a result of the BVIHSA's remarkable ability to become adaptable to change, the BVI death toll from corona virus was minimal (compared to other countries). This success is also credit to the hard work of the BVIHSA through the Health Emergency Operations Center which was the territorial think-tank spearheading the BVI COVID response.
Following a successful management of the pandemic the BVIHSA remains vigilant by retaining mandatory testing for persons going into surgery and those admitted to the inpatient facility. Additionally, the organization continues to treat COVID-positive patients in a separate area at the Dr. D. Orlando Smith Hospital.
AT A GLANCE
BVI Health Services Authority
What: A comprehensive primary care provider covering health care solutions for BVI residents
Where: British Virgin Islands with a number of local clinics
Website: https://www.bvihsa.vg/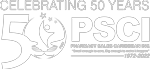 Pharmacy Sales Caribbean Inc – www.psci.biz
With three core values at the heart of what it does every day, Pharmacy Sales Caribbean Inc (PSCI) is the driving force in the Caribbean and Latin America behind quality healthcare products that help to keep valued patients in optimal health. Guided by honesty, integrity, and reliability, PSCI focuses on what is needed to improve the quality of life for patients and caregivers while incorporating the very best innovations in all its products that have cemented it firmly one step ahead of the competition.
PSCI's mandate is always clear and consistent; to contribute to the health and well-being of citizens across the Caribbean. Providing consistent, dependable service is a reflection of PSCI's 50 years of experience as a certified distributor and a pioneer in the medical field.
At its core, PSCI's vision has been crystal clear; simply to be the preferred choice for pharmaceutical, nutritional, and healthcare products through partnership and quality service with healthcare institutions across the Caribbean.
Along with values that are respected throughout the industry, PSCI is also known for its quality of service which rests on transparency, consistency, and reliability. PSCI also represents a diverse group of manufacturers and recognizable brands including, Abbott Laboratories, Aero Healthcare, Agil, Allison Medical, Degasa, Dynarex, Forsure Medical, HORIZON, JT Eaton, Medline, Merit Medical, Rotex Medico, Sklar Instruments, Smartway Pharmaceuticals, Surex Instruments, and other leading names.
Focusing its efforts on specialized areas such as the nutritional industry, PSCI provides nutrition-related products for all ages and stages of life as well as supplying medical products that are demanded by the industry to meet the particular needs of the Caribbean.
Founded in 1972, PSCI has grown its exports division, Agility Exports, by securing trusted supply partners and making in-demand products available to the LATAM region. PSCI offers personalized service through its exports division and delivers quality products and customizable order quantities via its reputable supply relationships to deliver directly, limiting the potential for disruption.
Tracing back to its origins which represented four employees and five suppliers in a rented office space, Pharmacy Sales Caribbean grew over the years and became firmly established in the fast-growing Warrens industrial sector. In June 2003 the company relocated to its current location of some 7200 square feet and expanded to encompass 30 staff members, servicing thirty-one (31) product lines, and over two thousand (2000) customers. In 2018 PSC changed its name to Pharmacy Sales Caribbean Incorporated.
With the goal to provide the best in medical products, delivered with ease and expertise PSCI will continue to lead the medical pack with its innovation, reliability, and top-tier customer service.