Do It Center Dominica
Building a safer future with first-rate building know-how
On September 18, 2017, Hurricane Maria made landfall on the island nation of Dominica. In just two days, the Category 5 hurricane traversed the island, leaving in its wake catastrophic devastation, destroying housing and infrastructure beyond repair, and wiping out the island's lush vegetation.
In the aftermath of the destruction, the people of Dominica committed to building back their country better and stronger, capturing this resolve in an ambitious plan to become the world's first hurricane-proof country.
Serving these reconstruction efforts is Do It Center, Dominica's premier source for all things hardware and building materials.
The Trading International Group, one of Dominica's most prominent business conglomerates, launched the hardware store in November 2018 to support the rebuilding efforts on the island. Founded by the renowned businessperson, entrepreneur, and investor Karl J. Nassief, the conglomerate also has interests in automotive, industrial, hospitality, and services.
Do It Center Dominica, located on Goodwill Road in the capital, Roseau, is a franchise of hardware, lumber, and building materials cooperative Do It Best Corp., based in Fort Wayne, Indiana. Through this affiliation, Do It Center Dominica carries a wide range of products that cover all aspects of the industry's lumber, building, and construction requirements.
Five years after Hurricane Maria, Dominica's makeover is only gathering steam. As Ms. Evadney Esprit, Do It Center General Manager, explains, Do It Center is more than ready to continue supporting this transformation.
"Overall, we have come an exceptionally long way. Almost all damaged houses have been repaired, and the vegetation is back to where it was before. The island looks good now. If you didn't know a hurricane devastated us in 2017, just looking at the island now, you would not know. The road network is back to how it was, and we are recovering nicely from the hurricane."
The company continues to import hardware products to support the private sector, and government initiatives focused on restoring the island and making it hurricane-proof.
"The government has put the call out for Dominica to be the first climate-resilient nation in the world," says Esprit. "We are working towards adding hurricane-rated windows to our portfolio to help support climate-change-aware constructions."
Do It Center Dominica currently has seventy-two employees, most of whom joined the company at inception. Esprit notes that around ninety percent of employees who joined when the store opened are still with the company, attributing this to a family-like, inclusive culture.
As the demand for building and construction materials remains high, Do It Center is experiencing robust growth, which has made it an attractive employer for job-hunting Dominicans.
"We are creating a culture where employees will want to continue working with us, and even from the outside, people would want to work here," adds Esprit.
On the sales side, Do It Center Dominica is currently tapping into the enormous demand for building supplies on the island. Supporting these efforts is a wide range of materials in categories like houseware, plumbing, heating, power tools, electrical supplies, paint, lawn, millwork, and lumber.
The company supplies individual homeowners, general contractors, and other entities, providing retail and wholesale options for their needed materials. In addition, the company supports backorders for products that might be out of stock and special orders for those it does not currently offer, as Esprit explains.
"In instances where we do not have certain items in inventory, we special order them to keep your project going. In addition, we have an in-store Pro-Desk Coordinator – a dedicated team member that contractors can call to place their order and inquire about product availability."
Other customer benefits Do It Center Dominica provides our store accounts, a loyalty program, discounts on purchases, and payment terms for large purchases.
Most of Do It Center Dominica's customers come from the residential and hospitality industries, currently enjoying tremendous growth.
One of the significant constructions currently underway is that of the 99-room Tranquility Beach Resort – Curio – A Collection by Hilton.
"It is a major development by renowned Owner-Developer Ian "Sugar George" Edwards," says Esprit, "and an addition to his portfolio that includes Trip Advisor award-winning Tranquility Beach Anguilla Resort in Anguilla."
Besides this development, Do It Center Dominica also supplies government housing projects under the Housing Recovery Project that is currently restoring the island's residential properties while integrating storm resilience.
Although most of the store's supplies come from the United States, some inventory comes from China, Europe, and the UK.
With the recent pandemic and its effects on supply chains, Do It Center Dominica has not escaped supply delays, especially with shipments coming from other locations besides the United States.
"The long lead times, not having goods readily available – these are worrisome," Esprit intimates. "We must plan purchasing activities carefully to avoid running out of product. For example, depending on the shipping schedule, it takes 75 to 90 days to get a shipment from China, so there is a risk that we could run out of products if we do not make contingency plans."
Softening these challenges is the company's 45,000-square-foot HQ building with two levels – a shop floor and a warehouse. The company stores a significant inventory of lumber, steel, roofing materials, and other stock in this facility, packed in retail and wholesale quantities.
As the most prominent hardware store in Dominica, Do It Center Dominica primarily relies on walk-in and referral business, which has helped it grow rapidly without substantial investments in sales and marketing.
However, the company is gradually exploring online marketing by building social media awareness, complementing its current radio ads.
The company also has an online store that it launched with the help of software provider Epicor at the height of the Covid-19 pandemic.
"Although as a hardware store we were considered essential, we opened the online store in August 2020 to accommodate the limited hours of operation we had and those customers who wished to order without coming to the store," Esprit says.
"We had the online store planned as part of our growth engine, but we had to fast-track launching it because of the pandemic."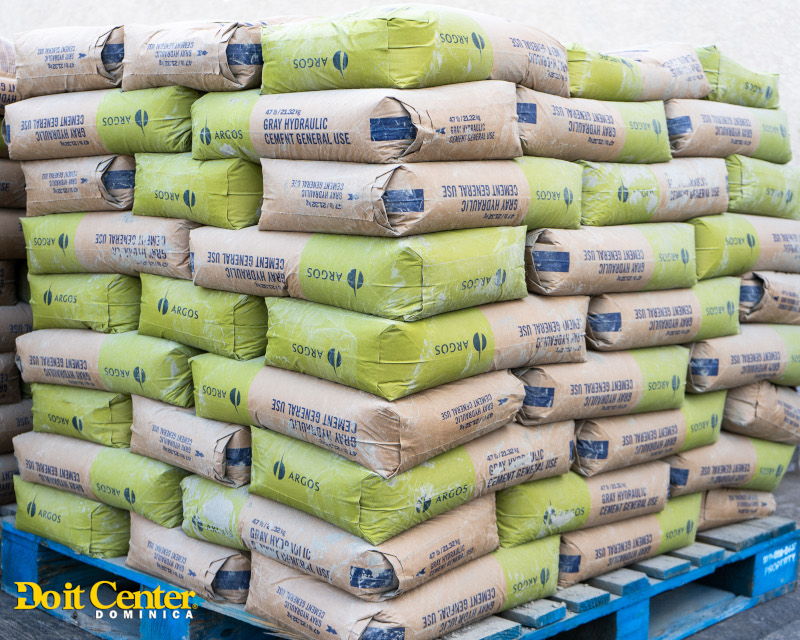 As the construction industry in Dominica booms, not all companies can capitalize on this opportunity, primarily due to limited financing options.
For Do It Center Dominica, affiliation with a significant local conglomerate has proven pivotal to its success, helping it draw funding, networks, and other resources from its sibling companies.
"Do It Center Dominica has been fortunate to have the support of our parent company which has made it easier to grow quickly compared to other companies currently facing capital constraints," explains Esprit.
"With the resources available, we are continuously expanding our inventory and plan to open a second outlet soon."
This promising outlook characterizes the trajectory Do It Center Dominica is charting as it seeks to become the dominant hardware store in the country.
Further cementing its position is its membership to the Dominican Association of Industry and Commerce (DAIC), a membership-based organization working with local businesses to facilitate the island's economic development and growth.
Esprit, who sits on the DAIC board, admits that the entire construction fraternity has a critical role in securing the country's infrastructure future and that Do It Center Dominica has its work cut out for it.
"Five years from now, we expect Do It Center Dominica to continue to be here. I see us having more employees based on our growth plan and will have new product offerings. Right now, we do not have a delivery service, so we are working on that before this year is over. We are looking at many areas we can improve to serve the customers better and position the company for greater success in the future."
AT A GLANCE
Do It Center Dominica
What: Leading Caribbean-based building experts
Where: Roseau, Dominica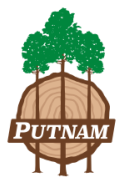 Putnam Lumber & Export Company – www.putnamlumber.com
Putnam Lumber & Export Company is a highly experienced wholesale export distributor of quality Southern Yellow Pine lumber and plywood from the United States. Shipments are routed directly from the mills or our warehouses located in Alabama, Florida and Georgia via break bulk, flat rack, truck and container. www.putnamlumber.com