Central Housing and Planning Authority
Addressing the needs of those in need provides affordable housing options
Central Housing and Planning Authority (CHAPA) of Antigua and Barbuda is a statutory organization established in 1948 that caters to the housing needs of the country's middle and low-income citizens. Governed by the Slum Clearance and Housing Act, it works with other state agencies to identify lands that can be subdivided and developed into affordable housing projects.
CHAPA is located in Lower All Saints Road, St. John's, Antigua, and works towards bridging the gap between higher-priced privately developed housing projects and affordable housing, which caters to a more significant percentage of the population.
Mark Richards, Housing Executive Officer at CHAPA, explains that there's tremendous demand for what CHAPA is doing.
"Antigua and Barbuda are underdeveloped and have insufficient and inadequate housing options. There is a market need to provide affordable and sustainable housing solutions utilizing efficient building technologies that respond to climate change and are resilient through strategic partnerships."
"CHAPA recognizes its role as mandated by the Slums Clearance and Housing Act that land and home ownership plays a pivotal role in enhancing the quality of life for all citizens and the socio-economic development of our nation."
CHAPA's mandate in guaranteeing affordable housing for Antiguans spans acquisition, administrative and mobilization roles. The authority does land acquisition, inventory and management, residential development, settlement upgrading, and housing revitalization.
It also directly provides mortgage and loan facilities for low-income citizens, enhancing community development, organization, and education. On the property development front, it engages in construction project management of low- and middle–income housing schemes through collaborations with stakeholders in sectors like government and finance.
Through these efforts, CHAPA has achieved several milestones over its tenure, as Nida Philip, Finance/Loans Manager at CHAPA, highlights.
"Between CHAPA's first development project in 1972 and the latest one in 2022, CHAPA has developed over a thousand houses across the island. The latest project, called the Bolans Housing Development, is a 75-house project with fifteen houses currently under development and the rest slated for completion in 2023."
These efforts are captured in the authority's mission statement: to build a better tomorrow through the products and services we provide that support the success of affordable housing opportunities, land distribution, and related services through exemplary customer service and innovation to all stakeholders.
Supporting this mission is a fifty-five workforce spread across departments like sales, finance and loans, accounting, construction project management, registry and information, survey, heavy-duty equipment, human resources, and debt collections.
"Our primary daily activities are the sale of land and houses, construction of housing projects, clearing and grading of land, surveying and verifying land boundaries," says Philip.
"Although the purchase of land is the most requested service from CHAPA, housing requests have increased significantly in recent times," he adds.
CHAPA's primary customers are citizens of Antigua and Barbuda aged eighteen years and above, particularly low- and middle-income earners.
Despite being a government agency, CHAPA operates in a market-driven environment, competing with private developers for customers and land. However, Philip points out that these factors do not affect its operations because of the different approaches to construction each market player utilizes.
"Our competitors either use different materials for building or have substantial financial resources so they can build for the high-income earners. At CHAPA, we strive to provide respectable, affordable homes for low-income earners of society."
"We also stand out from our competitors because we have an effective team, always move towards building resilience and sustainable homes, provide great customer service, and cater to low-income citizens."
"We are also a government entity with a low-profit mandate, so we have the opportunity to facilitate construction activities through public-private partnerships, which is a useful risk management strategy our competitors lack."
Another competitive advantage the authority has is the types of partners and stakeholders it gets to work with as a government agency. They include the Ministry of Lands, Housing and Urban Renewal, the Development Control Authority (DCA), the Department of Survey and
Mapping, the Land Registry, and the State Insurance Company Ltd.
It also collaborates with local companies and organizations like financial institutions, building material vendors, contractors, heavy-duty equipment companies, and legal service providers.
Despite the benefits of being a government agency, CHAPA's history has not been devoid of challenges. For instance, as Richards explains, it had to undergo a restructuring in 2019 to make it more efficient and sustainable as a business.
"In 2019, CHAPA took the time to restructure and correct many practices that were harmful to its overall survivability and effectiveness," he says.
"A functional organizational structure was put in place to include new management positions, revised policies and procedures to effectively guide departments critical to the organization's success to fulfill its core mandate of providing affordable housing to low- and middle-income earners."
"CHAPA for decades has been focusing more on creating and selling land parcels in subdivisions for residential development rather than creating land and housing as a complete package to satisfy the overwhelming demand for sustainably, durable, aesthetic, and affordable housing developments in Antigua and Barbuda."
"CHAPA has shifted its strategy and put the necessary framework in place to increase its capacity by strategically partnering with private sector stakeholders. Rather than financing, implementing, and monitoring developments on its own, CHAPA will partner with various financial institutions, real estate service providers, construction firms, and foreign and domestic contractors to bolster the production and quality of housing at various locations across Antigua."
These efforts are helping CHAPA meet the mounting challenges of providing affordable housing amid a challenging global economy.
One of the challenges it hopes to overcome is the inflated cost of construction materials affecting not just CHAPA but the whole construction industry. CHAPA will need to make critical adjustments to its development plans, including increasing housing prices for homeowners to offset these costs.
Other challenges facing the authority are a lack of training and expertise in staff complement and infrequent upgrading, proper tools, and poor implementation of technology to drive new work methods.
During the COVID pandemic, the authority instituted mitigative measures that ensured its continued operations. Richards provides highlights of the specifics.
"CHAPA successfully navigated the Covid-19 pandemic remaining stable as a going concern," he says. "After implementing mitigation measures, we were fortunate to have no reduction in staff, salaries, wages, or late payments."
"Amidst the pandemic, CHAPA implemented its public-private partner initiative to increase its capacity and ensure adequate control measures to control both the cost and quality of housing it offers to Antigua and Barbuda citizens.
"Rather than finance, implement, and monitor housing developments on its own, CHAPA has partnered with various financial institutions, construction firms, contractors, service and product providers to bolster the production and quality of housing at different locations."
"Under this initiative, Lightfoot, the first pilot project, has now taken shape and borne fruit, proving that this public-private initiative works to bring much-added value, increase quality, and lower construction costs."
CHAPA has embraced the PPP model as a critical lever for its future programs because it provides better development and infrastructure solutions than an initiative that is government or private-driven.
"Banks and credit unions offer better terms and aid in managing the financing options," Richards continues, "and ensure adequate checks and balances of accountability and quality control at the various financing stages of construction."
"Participating contractors construct within the appropriate scope, budget, and timeline. Profit is based on volume rather than on price gouging. Securing future markets within government programs is becoming the primary driving force and a key motivator for our partners."
"It results in faster project completion and reduced project delays by including time-to-completion as a critical measure of performance. A crucial component of profit as failure to stay on schedule now comes with financial penalties."
Other factors that favor PPP include a return on investment (ROI) of 30 – 40% on completion of the properties, giving exceptional value for money, and putting many Antiguans on a firm financial footing for the future. In addition, innovative design, methods, and financing approaches are becoming more available.
Richards adds that risks are better appraised early to determine project feasibility. In this sense, the authority's private sector partners serve as a check against unrealistic promises and expectations.
Further cementing the authority's future is an effort to streamline internal operations to better respond to market needs.
"Within our internal operations, we have continued to control and cut costs, track, and measure our departments' operational efficiency to adjust and optimize the use of available resources," Richards says.
"We have upgraded our IT infrastructure and continue digitizing data and updating customer contact lists. We are also creating a new website to reduce contact time, cost of disseminating information, and accepting the submission of applications through the online portal."
AT A GLANCE
Central Housing and Planning Authority
What: A Government body that addresses middle to low-income housing needs
Where: Georgetown, Guanya
Website: https://chpa.gov.gy/
Sherrie-Ann S. Bradshaw Attorney at Law & Notary Public – bradshaw.sherrieann@gmail.com
S. Bradshaw & Associates has proudly served the State of Antigua and Barbuda since 2007. Attorney at Law, Notary Public and Trained Mediator with eighteen (18) years experience in Contentious (Civil) and Non-Contentious matters, Sherrie-Ann Bradshaw combines determination, patience and persistence to achieve your desired results.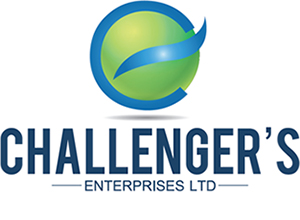 Challengers Enterprises Ltd. – www.challengersent.com
Challenger's Enterprises Ltd is a design/build firm offering construction and heavy-equipment services, woodwork manufacturing, and plants from our nursery. We deliver a wide range of residential and commercial projects. Our overriding mission is to establish lasting relationships with our customers by exceeding expectations and gaining trust through exceptional performance.