Couples Resorts Jamaica
Where romance rules
Business View Caribbean interviews Abe Issa, President of Sales & Marketing of Couples Resorts Jamaica, for our focus on Best Practices in Tourism
From Ocho Rios to Negril, the Couples Resorts group of world-class hotels is fitting to the telling of multiple love stories, all played out against reef-lined beaches on the sun-splashed island of Jamaica. Born from a concept pioneered by the legendary hotelier Abraham Issa – the man they call "Mr. Jamaica," who put the island on the path to becoming an all-inclusive mecca – each of the four Couples Resorts properties is a destination in its own right; attractively designed with local inspiration in mind.
"My grandfather operated a family hotel called Tower Isle in Ocho Rios between the 1940s and '70s," says Abe Issa, President of Sales & Marketing for Couples Resorts. "In the late '70s, he transformed it into the original all-inclusive for couples, and it became known as Couples Ocho Rios. That's our current flagship, although we've since revived the original name, Tower Isle."
Once considered a playground for golden-era Hollywood A-listers, today's Couples Tower Isle blends nostalgic glamour and relaxed Caribbean vibes. With 226 guest rooms and suites, fresh farm-to-table cuisine, and its own private island, it's the jewel in the crown of Jamaica's north coast – a lovers' paradise amidst century-old palm trees. "My father's legacy to the next generation was his own hotel—Swept Away, in Negril," Issa continues. "When he eventually returned to the family business, he added some properties to the Couples portfolio. Today, it's become this collection of premium luxury all-inclusive resorts."
Much-loved by active guests, Couples Swept Away delivers an impressive line-up of fitness amenities, including 10 tennis courts, two squash courts, and equipment for every conceivable water sport from pool volleyball to scuba and snorkelling. A bit further west, Couples Negril's 234-room retreat overlooks Jamaica's spectacular Bloody Bay. Lively and low-key with a trendy poolside scene, it's a nice romantic enclave designed for beach-craving, fun-loving couples. Finally, tucked between the mountains and the sea, on the cliffs of Jamaica's emerald coast, Couples Sans Souci is the ideal sanctuary for a serene and peaceful getaway. With a compact footprint and its own mineral spring pool and grotto, it's one of those rare spots on earth where worries fade and romance reigns supreme.
"What distinguishes us across the four is that we've got the most unique locations and the best staff," says Issa. "It's a big part of why people fall in love with our properties. The quality of the beaches is above the rest." Spoiled by those seemingly endless miles of crystal-white sandy shores, Couples Resorts operates with an environmental conscience as a natural order of business. "Everybody today, PR-wise, is saying: 'We're eco-friendly!'," Issa jokes. "But our green initiatives started around 10 years ago, before the crowds caught on. We've been plastic bottle free for over a decade. We've been using paper straws for the last two years. We even staff an environmental representative at each one of our locations."
From growing their own vegetables and herbs to reducing waste and conserving energy, Couples Resorts is fully committed to lessening their imprint and promoting sustainability. "Something really cool is our organic farm," says Issa. "We've got one on each property. We grow cherry tomatoes, mint, basil – all farm-to-table, freshly grown right at the resort. We have all that in place, for those ingredients to land on the guest's plate and be extremely fresh. We also do compost and are lobbying for more recycling." Issa calls it "a long-haul process," but insists that being environmental is part of the core of who they've always been.
Along with farm-to-table consumption and on-site gardening, all four of the resorts support direct sourcing initiatives to encourage regional growth. "We spread it around and buy from every local farmer," says Issa. "Even if it means paying a dollar or two extra, we try to keep all the local farms in business. Again, that's sort of who we are as a brand; a fusing of humanitarian and eco-friendly objectives."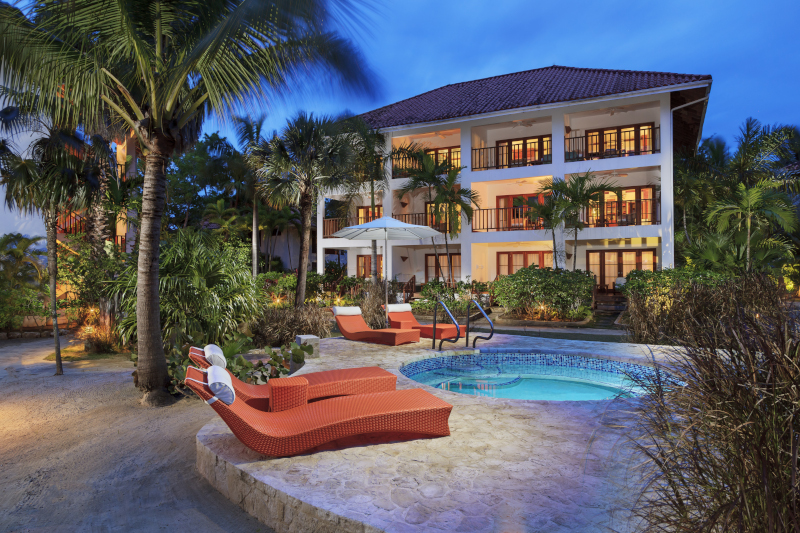 For wholesale food, beverage, and non-food supplies, the Couples Resorts hotels mostly rely on Caribbean Producers Jamaica out of Montego Bay. "They've been a wonderful business partner," says Issa. "Antilles Freight Corporation is another critical element to our operations. They're involved with shipping a whole variety of things needed for the hotels to run smoothly. From a marketing standpoint, Tambourine – they've been with us going on six years – is another top associate. They've really delivered the essential message of who we are, and have done so in a very creative way."
With the digital turn in the hotel industry bringing new intermediaries such as review forums and price comparison platforms into the fold, Issa has found that strengthening those online customer relationships usually leads to greater guest satisfaction and a higher level of brand loyalty. He notes, "We work closely with the Ministry of Tourism, the Jamaica Tourist Board, and our tour operators, but for direct business, we really focus on internet-based marketing. The main platforms these days are Google, Facebook, and travel sites like Expedia and TripAdvisor, so we're always trying to stay top of mind with alluring creative and wholly organic social media. What's amazing is that all of our reviews – across Google, Expedia, TripAdvisor, and even Facebook – are 4.5 to five out of five stars. That really speaks for itself."
It all boils down to good customer service. "From our call center right down to our properties, I think that's the best marketing there is, that quality assurance," says Issa. "It's really about the comprehensive experience, from the moment they book to the moment they check out. We always strive for that five-star experience for our guests." To their credit, Couples Resorts' returning guest ratio is impressive, as high as 40%. While the bulk of that percentage represents somewhere between 20 and 30 visits, a few of their select members have been back up to 100 times. Issa acknowledges, "That's testimony that the brand has a profound effect on our guests. It shows how unique our product is, within the island and even throughout the Caribbean."
As Jamaica's hotels rise back to normal occupancy rates following the lockdowns, and the tourism sector waits for more international borders to reopen, Couples Resorts is continuing to enhance its services wherever and however it can. "We were high on the spectrum of technological advances before the pandemic happened," says Issa. "We have this incredible app, and the user rates and activity went up dramatically with COVID-19 because of the contactless appeal." The app lets guests navigate the resort, every service and facility, right from their phone. They can order room service, make restaurant reservations, book excursions, and even send a private request straight to the General Manager.
"We've had this for four years now and it continues to evolve," Issa says. "There are lots of features like these throughout our resorts that render them more convenient and adaptable to the times. We also have a self check-in module that is fully autonomous that we'll be launching in the next couple of weeks."
As things return to full swing, the resorts will continue to showcase the essence of their brand and build affinity with guests, members, and followers. In the meantime, the Issa Trust Foundation, a non-profit organization established in 2005 by Couples Resorts, will assist with more initiatives for local healthcare, education, and community improvement. Issa explains, "In the context of the pandemic, the Issa Trust Foundation with my uncle, Paul Issa, as Chairman, has aided in renovating hospitals and donated some very expensive equipment, including X-ray machines and ventilators. We've been able to do that thanks in part to some important contributions from our loyal hotel guests. Again, a lot of people do it for PR, but we do it out of a sense of indebtedness to Jamaica—to the people of Jamaica who've backed our team and made our brand into what it is."
Although Issa never knew his namesake, he holds him in high esteem and with as much affection as any grandson could. "He was a visionary, with a lot of optimism and love for Jamaica," Issa shares. "And my father, Lee, is a chip off the old block. He's owed just as much credit, if not more, for expanding and developing the brand. He's taught me an immense amount. You know, I blush a bit when I talk about my family because it's close to home. But it's unique, what we've accomplished. We're not a typical conglomerate."
AT A GLANCE
Couples Resorts Jamaica
What: Five-star, luxury resorts for adults only
Where: Four locations in Jamaica
Website: www.couples.com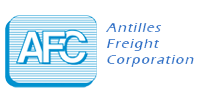 Antilles Freight Corporation – www.antillesfreight.com
Antilles Freight specializes in Freight Consolidation to various Caribbean destinations. Our 55,000 square feet warehouse is equipped with CCTV security system. In our Bonded facility customer have full inventory control and real time access to their shipments from origin to destination. For more information, please visit our website at www.antillesfreight.com.