Eastern Caribbean Amalgamated Bank Limited
"Our Future. Our Bank."
Committed to serving the people of Antigua and Barbuda since its founding in 2010, Eastern Caribbean Amalgamated Bank Limited (ECAB) is a full-service retail and commercial institution that provides a wide range of personal and business banking products. With six branches located across Antigua, the mainland of the twin-island state, ECAB maintains a customer focused approach to banking – continuously working to develop and maintain client relationships, while also playing a role in securing the future of the indigenous banking sector in the Caribbean.
Michael Spencer, General Manager of ECAB shares, "Eastern Caribbean Amalgamated Bank Limited was founded to safeguard the stability of our banking sector, specifically, the indigenous banking segment." Stressing the value of indigenous banks, he adds, "The market dynamics across the globe, and the increasing importance of indigenous banks to the market, in terms of longevity, and the ability to provide services, either on par or better than international banks, makes those banks essential to the communities that they serve."
ECAB prides itself on an exceptional work environment. "It's a great place to work," says Spencer, "It allows you to garner many different experiences and to be exposed to several different facets of life and businesses and work with a great team of professionals in a sort of family-oriented environment." Connection to community is another part of what makes the Eastern Caribbean Amalgamated Bank a workplace of choice, as the bank places emphasis on supporting a myriad of social projects.
As Spencer asserts, "We do take our corporate social responsibility seriously, but just generally being in a position of an indigenous bank, makes us able to provide products and services to all Antiguans and Barbudans, whether they're here or abroad; it really puts one in a position that is gratifying when a fellow Antiguan and Barbudan is able to accomplish a milestone as a result of a product or service provided by the bank." Growth within the institution is also encouraged, as Spencer conveys, "The bank has been growing over the years. I believe that a number of our team members have seen the endless possibilities for personal growth and development as we continue to expand as a financial institution in Antigua."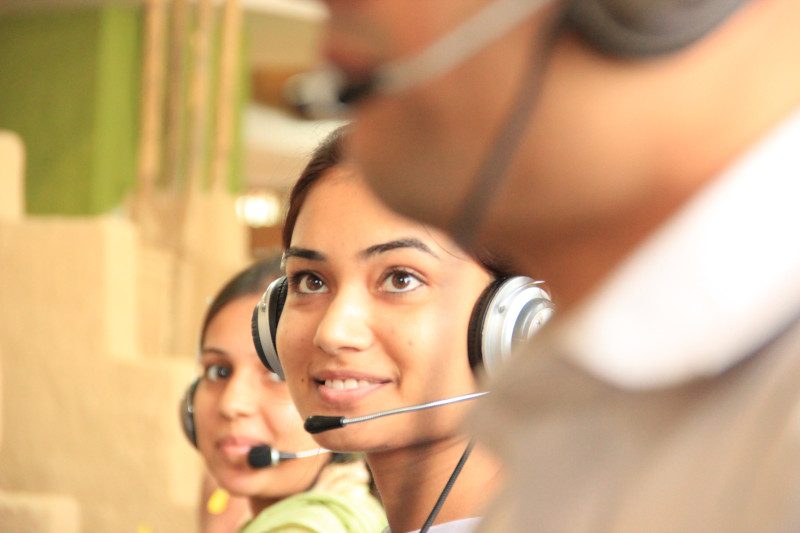 Eastern Caribbean Amalgamated Bank Limited faced its share of obstacles throughout the pandemic, bringing about what Spencer describes as "significant changes to the way banking is conducted." Implementing safety measures to protect staff and customers through limiting the number of people in the bank at one time, requiring mask wearing and social distancing, and reducing operating hours were all part of ECAB's attempts to ensure safety, and follow government protocols. "Obviously, throughout all of this, we would have continued to provide financial advice and financing options to include moratoriums to our loan customers in particular, who were impacted financially from the pandemic," says Spencer.
He suggests that COVID also provided an opportunity for the bank. "We were very focused on putting safety first, but we took the opportunity to further enhance our marketing efforts around the need for customers to take up electronic banking. We had electronic banking in place years before the pandemic, but during the pandemic we were able to raise the level of awareness and knowledge and have customers adapt to utilizing those channels as their main method of banking. That obviously became the key driver during the pandemic, as we would have encouraged and heavily promoted the use of digital banking channels and the expanded Drive-Thru banking facility, especially at the peak of the pandemic."
Investment in technology remains a key priority for the bank, with a focus on the diverse needs of customers. "That's another reason and benefit of choosing an indigenous bank as a financial institution," Spencer relays. "As an indigenous bank, being on the ground with our customers and understanding the cultural needs of our people, really puts us in a position to provide products and services to match those needs within the cultural context. In that regard, and specifically in relation to technology, we're able to make those investments to improve the quality of products and services that we offer."
He shares the example of being able to complete almost any banking service in the comfort of one's home at any hour of the day, from an internal account transfer or international wire transfer to purchasing a draft, ordering cash, electronic fund transfers and the ability to perform mobile Top-ups through the online and mobile platforms. "These are significant investments that would have been made over the past several years to enhance our service offerings," says Spencer.
In addition, ECAB is also investing in system improvements which will further enhance the cheque clearing and loan processes. He shares that ECAB has recently expanded its credit card suite. "We now offer a wide selection of credit cards, ranging from Gold to Infinite to satisfy the varying needs of our customers.  Each card affords customers a variety of benefits such as concierge services, extended warranty, purchase protection, and so on.  Our cards meet international standards in terms of the new EMV technology, and the contactless payment feature. We have been undertaking significant investments in technology over the years and certainly will continue to do so to further improve our operational efficiencies."
As a growing bank, acquisitions have played a role in ECAB's success to date, with the bank acquiring ABI Bank, and more recently Scotiabank.  Displaying an intimate knowledge of the markets the Eastern Caribbean Amalgamated Bank Limited serves, Spencer recounts, "I think that its a core benefit, that we have built capacity for acquisitions and integrating banks, and we also have a very comprehensive understanding of customer needs from a retail and commercial banking perspective. We remain customer centric with continued focus on the quality, the type of products and services offered to customers while capitalising on the flexibility allowed when operating a bank in the Caribbean region."
Personalized and efficient service, even to something as simple as the ability to order and receive a new chequebook in 24 to 48 hours, and overall flexibility and speed in decision making sets the bank apart from its competitors. As for what comes next for Eastern Caribbean Amalgamated Bank Limited, Spencer adds, "In terms of the blueprint for the future, we are guided by and motivated by our mission, which is to create value for all of our stakeholders.  As such, we continue on a path that will do just that."
A continued effort to streamline the customer experience through the introduction of enhanced products and services, and the full integration of the newly acquired Scotiabank accounts and assets into ECAB's portfolio are part of the plan in the immediate future. Looking beyond that, Spencer conveys, "I think generally speaking, we will continue to grow organically and inorganically."
Emphasizing an intent to remain focused on providing a high-quality banking experience, he summarizes, "Our goal really is to continue to strive to be the leading financial institution here in Antigua. As our tagline says, 'Our Future, Our Bank'. It is important that our team members and our customers recognize that.  It is really all about our future and having a financial institution that will support the future goals for all stakeholders."
AT A GLANCE
Eastern Caribbean Amalgamated Bank Limited
WHAT: A full-service retail and commercial indigenous bank
WHERE: Six branches throughout Antigua and Barbuda
WEBSITE: www.ecabank.com