Ministry of Tourism & Investment Antigua/Barbuda
Resilience, strength, growth
Business View Caribbean interviews Hon. Charles Fernandez, Minister of Tourism & Investment Antigua and Barbuda, for our focus on Resilience in the Caribbean.
Antigua and Barbuda is one of the Caribbean's favorite vacation destinations, boasting a wealth of tourist attractions, scenic vistas, and the best in luxury resorts. Antigua is home to the bustling capital city, St. John's, and the V.C. Bird International Airport, while Barbuda plays host to nature lovers, with its renowned lagoon and quiet beauty. Sailing regattas, fishing, local food fare, and island-produced rum are but a few of the enticements that bring visitors by sea and air to this spectacular Caribbean getaway.
In a recent interview with Business View Caribbean, the Honorable Charles Fernandez, Minister of Tourism & Investment Antigua and Barbuda, reported on the government's latest tourism-driven initiatives, challenges, and successes, and the industry's importance as a major economic driver. The following is an edited transcript of that conversation.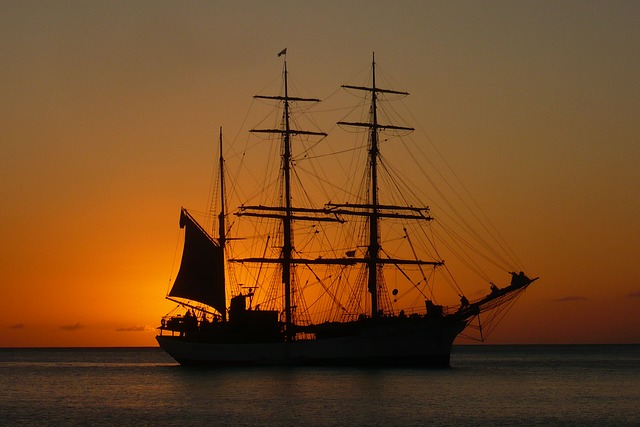 BVC: What is the state of Antigua and Barbuda's current economic picture, and how has it evolved?
Minister Fernandez: "Antigua was a sugar-based economy, historically; that changed in the 1970s when the price of sugar went down. Being a small island, there wasn't enough land to really make it worthwhile. So, the government, at the time, decided to shift towards tourism. Since then, every effort has been made to ensure that it becomes very viable. As a result, tourism now accounts for 70 percent of our GDP.
"In terms of investment in manufacturing, that's something else the government pushed very hard in the '70s and was successful to an extent. Unfortunately, it was difficult to be competitive. Many industries came to Antigua and eventually became obsolete, partly due to operating costs. Wages in Antigua tend to be higher and we're not an oil-based economy, so utility prices are higher. But we're able to compete better now, with the advent of alternative energy.
"In terms of tourism-related milestones, we've gone up to about 3,500 rooms, and the aim of the government is to double that through programs and initiatives to reach 7,000 rooms in five years. We have formed an Investment Authority with a mandate to incentivise investments. So far, the majority have all been related to tourism. The government has also set up a Tourism Authority unit, through the Ministry, to market Antigua and Barbuda as a tourist destination. We've set up offices in Toronto, the U.K., Miami, and New York, and we're working hard to bring in outside investments linked to the tourism sector. We've also set out to improve on land-based products, so we'll have more on offer for visitors to spend their money on."
BVC: What role does your Ministry play in keeping tourism flourishing on the island?
Minister Fernandez: "Tourism accounts for a high part of our country's economy, and the employment rate is intrinsically linked to the hotel sector. Apart from the government, it's the next biggest employer. So, it's in our interest to ensure that the hotels we have, as well as those that have come on-stream and ones that we are attracting, are well serviced. Antigua has become known as a high-end destination – a number of our properties are five-star, suited to business class and first-class air passengers. That has created a bit of a challenge and we're now seeking to bring more three-star and three-and-a-half-star product to serve the larger group of economy passengers.
"We've worked assiduously to have a more balanced product available; as a result we have a number of three-star properties coming online. The Best Western (three-star) should open during the 2019 winter season with 78 rooms in phase one and ending with 126 rooms. The three-star Royalton will open around Feb. 2019 with over 400 rooms. The five-star Hodges Bay Club will open at the end of 2018 with more than 100 rooms. Plus, the Waldorf Astoria has broken ground and the Marriot should start construction towards the end of this year.
"In terms of airlift, American Airlines has one additional flight coming out of Miami and another from Atlanta starting in November. We have Virgin and British Airways coming out of the U.K. and linking most of Europe, Asia, and the Middle East. We also have two airlines from Canada: Air Canada, celebrating their 16th anniversary with Antigua at the end of this year; and Sunwing has been great for us because they have their own aircraft and they're investing in their own hotel properties here. That's guaranteed visitors.
"We've reached out in a big way to market Antigua and Barbuda in the islands. As a result, we had 200 persons from Guadeloupe come for Carnival in July, and we've seen positive growth in visitor arrivals within the Caribbean. In fact, Trinidad saw the need to add a daily flight to Antigua from Port Au Spain. We're also in early discussions with the Ministry of Finance to address tax issues related to airlift in the region. If that goes well, we anticipate more visits from the Caribbean, especially in the slower summer months."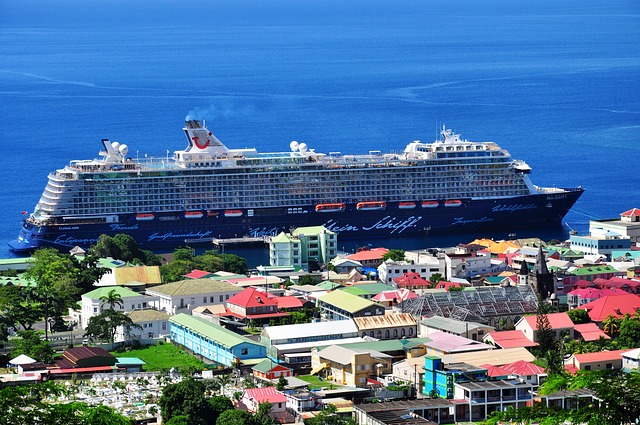 BVC: What sort of infrastructure investments are in the works to attract business?
Minister Fernandez: "Two years ago, we opened the new V.C. Bird International Airport, with air bridges. That's the most modern facility in the region. Our cargo port is just starting. And we're in negotiations for our cruise port, looking to spend another $US75 million to put in a fifth pier and build out more product on the land side. Speaking of the cruise aspect, there is a property opposite the cruise pier at Fort James Beach and we've already advanced plans to put a water park there. We'll also be upgrading the Fort, which has been earmarked as a National Heritage Site.
"We're making a lot of effort to enhance our airlift and sealift; 2017 was a record-breaking year for air-based and cruise passengers. This year, at the end of August, we were up about seven percent in airlift overnight tourists and nine percent for cruise passengers. The one area we're down a bit is the yachting sector. That we hope to turn around. We sent a team to the Monaco Boat Show in September to give a presentation, and we completed negotiations with Oyster Yachts who are putting an office in Antigua at Nelson's Dock Yard.
"Harris Paints is putting a paint factory in Antigua. We're also negotiating with Pirate Beer to locate a beer-making plant here. Antigua's economy is growing by 4.5 percent – that's a big thing for any country, but clearly is very big for us in the Caribbean. We have a number of AirBnBs coming on-stream now. That will help offset the lack of three-star properties and fill the gap for people wanting to enjoy the whole local aspect. We'll also be upgrading our website to make it a lot more interactive."
BVC: Does your Ministry address environmental issues?
Minister Fernandez: "We're proud that Antigua and Barbuda is the first in the region to completely ban the use of plastic bags and Styrofoam products. We're very conscious of taking care of the environment and the sustainability of our space, going forward. We worked with the Blue Halo Foundation to make sure the waters around Barbuda are environmentally protected, and we're now engaged with them to bring Antigua into line with that.  After being hit hard last year by Hurricane Irma, I'm pleased to say Barbuda is on its way back. A number of the houses are restored, the school is temporarily operational, and there is electricity and water. The largest natural lagoon in the region was severely damaged. But the foliage is now back, the lagoon is alive, and the birds have returned.
"It will be an even more pleasing natural environment. Visitors can go snorkelling in the lagoon, and deep sea fishing. On land, there are many caves worth exploring and several Amerindian historical sites we're looking to enhance, so you can visit the site and get an understanding about the people who were on Barbuda several thousand years ago. Unfortunately, some of those sites in Antigua were lost to development, and we're trying to ensure that doesn't happen in Barbuda.
"For anyone looking to do a hotel property investment in Antigua, we can link you with an environmentalist in the Ministry of Tourism who will give you the necessary guidelines – whether you want to locate on the waterfront or in the water, itself. We want to avoid a situation in 20 years where there are more properties, but the island is not sustainable. That's most important."
Check out this handpicked feature on Argyle International Airport – St Vincent and the Grenadines.
AT A GLANCE
WHO: Ministry of Tourism & Investment Antigua and Barbuda
WHAT: Statutory body responsible for tourism policy
WHERE: St. John's, Antigua and Barbuda
WEBSITE: www.ab.gov.ag