Rincon Beach Resort
Puerto Rico's best in the west
Business View Caribbean interviews Stephanie Ramirez Trabal, Sales and Marketing Director of the Rincon Beach Resort – best practices Puerto Rican business.
The west coast of Puerto Rico, known as Porta Del Sol, is home to some of the world's best beaches and surfing areas. And nestled on the Bay of Añasco in Puerto Rico's west coast is the Rincon Beach Resort – one of the most intimate and serene oceanfront resorts on the island.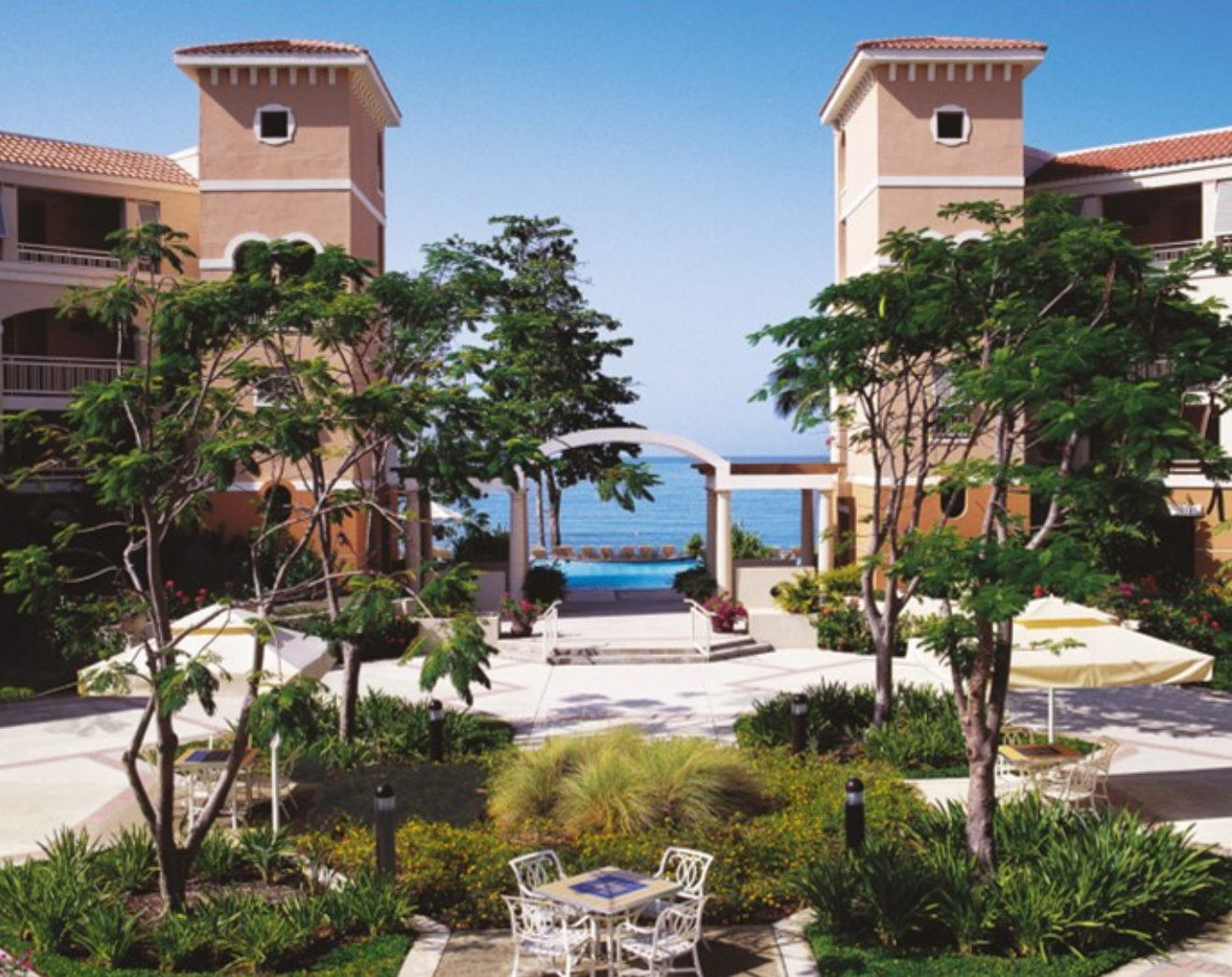 Rincon Beach is not the type of resort destination that has one long 'beach strip' lined with other resort hotels, tourist shops, and traffic. Rincon's beaches are smaller, intimate stretches that each have their own personality and activities. What's best about Rincon's beaches is that they cover more than eight miles! Some even have "split personalities" depending on the time of year and ocean conditions.
Rincon is also known for its beautiful sunsets, highlighted in The Beach Boy's unofficial surfer's anthem "Surfing Safari."
The Rincon Beach Resort features 112 newly-furnished guest rooms with 24 spacious one or two-bedroom condo villas, perfect for families, an infinity free-form swimming pool with Jacuzzi overlooking the Caribbean Sea, a swim up bar, a lobby bar, plus the Brasas Restaurant and the Pelican Beachfront Grill.
"We are a typical boutique hotel and have been in the market 16 years," explains Stephanie Ramirez Trabal, the Resort's Sales and Marketing Director. "It started with 60 rooms and then, two years later, we finalized what we call 'The Villas,' which is a building with 24 complete villas that have kitchenettes and a living room. The Villas have owners, but they are part of the Resort for us to rent as regular rooms for our guests. It is like a timeshare because the owners get 90 days per year to stay in their villa."
The hotel employs around 80 staff and stays open year round. Occupancy rates fluctuate but usually run between 55 and 85percent. "During the winter and spring most of our guests are from the United States," Trabal explains, "but the rest of the year it is local Puerto Ricans."
The Resort offers its guests an array of activities to ensure a memorable experience throughout their stay. Guests can observe the nesting of leatherback turtles on the coast, visit the Arecibo Radio Telescope featured in movies such as Golden Eye and Contact, or experience La Parguera's Bioluminescent Bay in the evening. For sea lovers, there is an excursion to the remote Desecheo Island and La Pared at La Parguera, offering the most spectacular diving in the Caribbean.
"We are right on the beach," says Trabal, "which is one of our strong draws. The only access to that beach is through the hotel, so we offer a secluded and somewhat private beach experience. We also have very large rooms in comparison to other area hotels. These are some of our stronger marketing advantages. We also use all of the online travel agents in order to drive business our way. The other thing I would add is that that we really market as a destination wedding hotel, and we have onsite coordinators to help with that."
In fact, there are many modern facilities for family events or business meetings onsite. The meeting area includes a foyer that measures 1,200 square feet and a main ballroom measuring 3,500 square feet that is dividable into four rooms with a capacity of accommodating 220 people. The hotel also showcases spectacular outdoor sites for family events or destination weddings.
"We have also just finished a new honeymoon suite, with a terrace and a Jacuzzi," Trabal points out, "and we have begun working on a second one. These are beautiful and the first new suites we have built since 2011."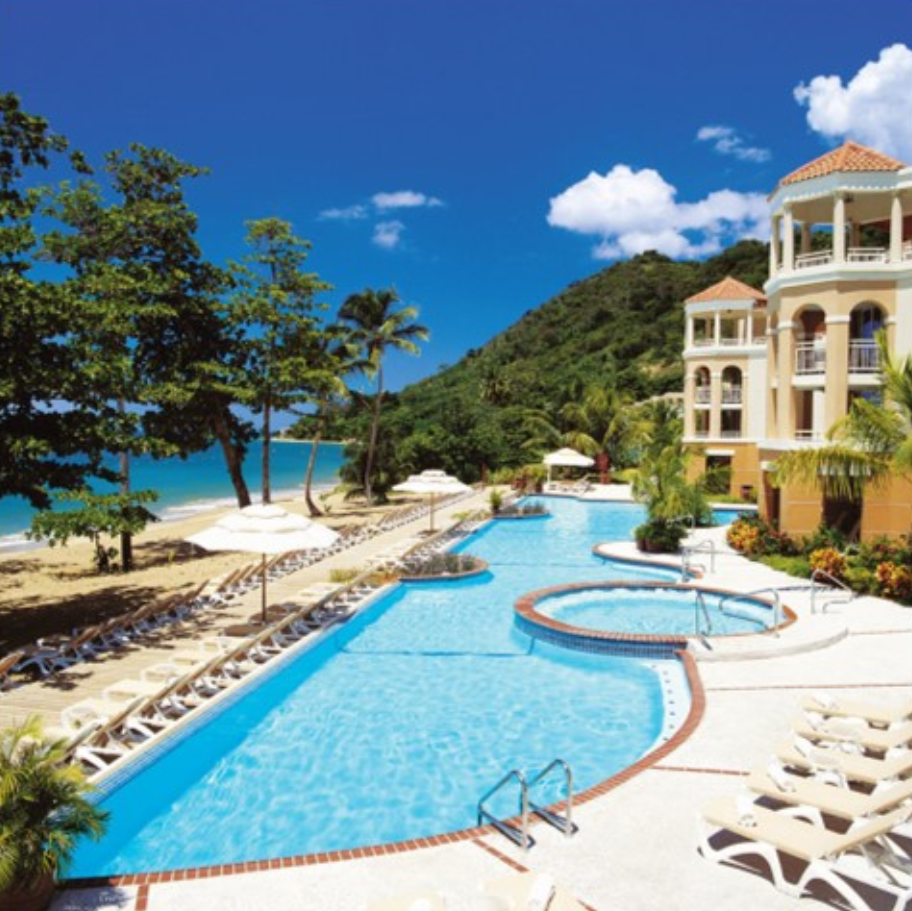 Zashim De la Cruz, the General Manager, is very knowledgeable about the hotel and its surroundings. He has been working at the hotel for 15 years, beginning at the front desk. He was then promoted to Front Desk Supervisor while he studied at the University of Puerto Rico at Mayaguez. From there, De la Cruz worked as Night Auditor, Food and Beverage Manager, Director of Sales and Marketing, and was finally promoted to his current position. "When you have the desire to wake up and get to work, not just to earn a pay check but because you love what you do, you then realize this is where you were meant to be," he exclaims.
His goal is to take the resort to another level. "I want the hotel to continue to be known as the perfect place to disconnect from the hustle and bustle of the city as well as the ideal beachfront escapade for families and couples," he declares.
And so, with that in mind, the Resort continues to expand; it will add more rooms, especially ocean- views rooms, and there are plans, as well, to open a new bistro/bar in the near future; all meaning that the Rincon Beach Resort will continue to offer one of the best vacation destinations on Puerto Rico's west coast for some time to come.
Check out this handpicked feature on The Divi Flamingo Beach Resort & Casino, Bonaire.
AT A GLANCE
WHO: Rincon Beach Resort
WHAT: A boutique resort
WHERE: Porta Del Sol, Puerto Rico
WEBSITE: www.rinconbeach.com