Business View Caribbean interviews Jevorn Scott, Massy Technologies Applied Imaging's Regional Business Manager – Caribbean best practices.
Massy Technologies Applied Imaging – All the success in the world
Massy Technologies Applied Imaging, since 2007, a part of the Massy Group of companies, began life as Pereira & Company, a stationery and office supply dealer, founded in 1923. Since its earliest days, the company owners have tried to stay ahead of the curve, maintain its relevance, and incorporate new brands and technologies in order to, in the words of Jevorn Scott, Massy Technologies Applied Imaging's Regional Business Manager, "transform our customers' office environment."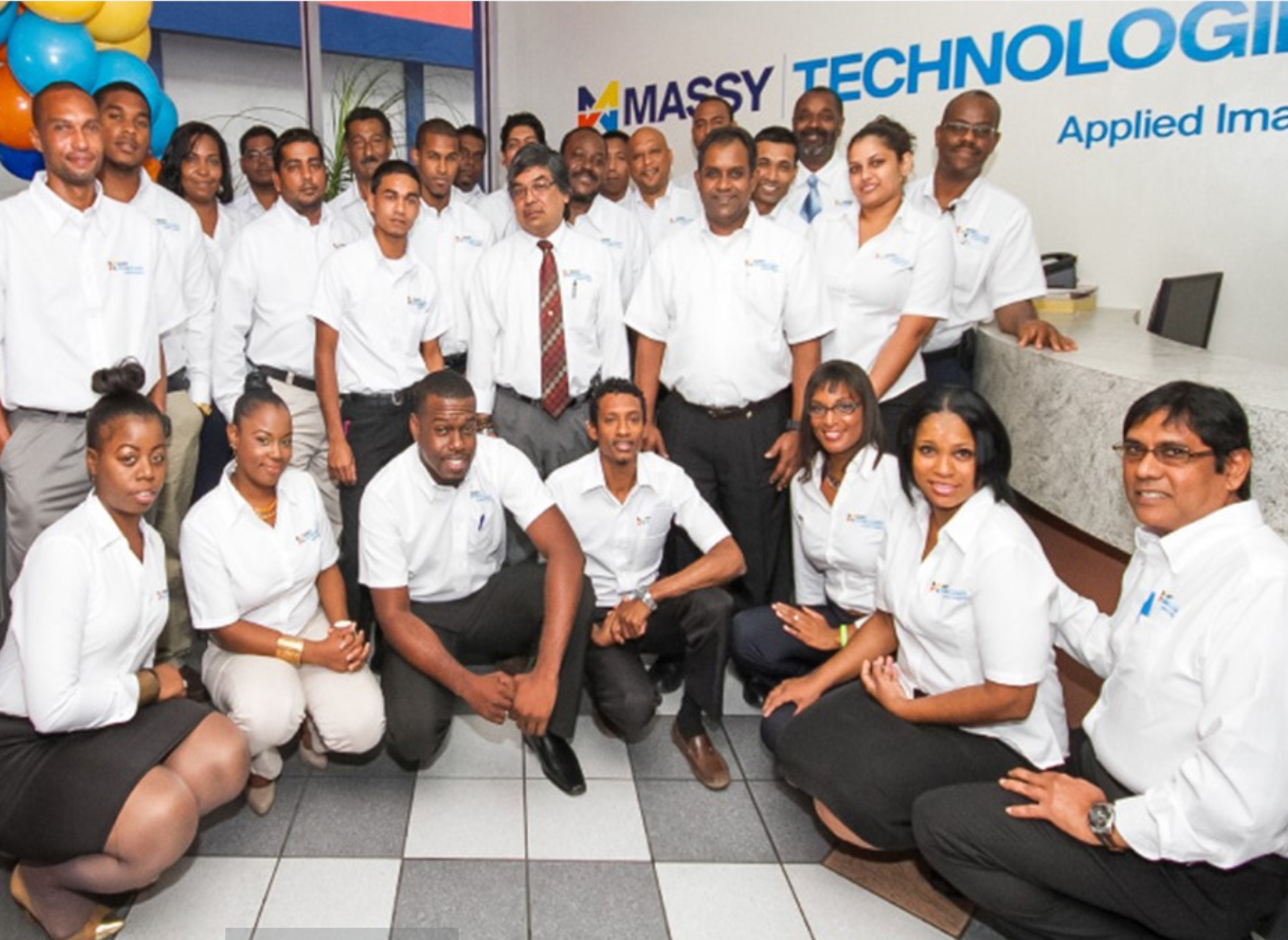 Those useful things to which Scott alludes include equipment and supplies from such well-known brands as Ricoh, Toshiba, Brother, Océ Canon, NEC, Boxlight Mimio, Opex, Haworth, and Humanscale. In addition, while supplying its clients with the latest in quality equipment, Massy Technologies Applied Imaging also transforms offices through space design and planning as well as crafting office fit-outs that combine brand identity with aesthetics.
"Traditionally, a customer would buy a copier, use it, service it when necessary, and when it goes out buy another one and repeat that cycle," Scott explains. "What we've been able to do is educate our customers around the  management of print – what the values are and what the drivers are – so that they know how it's impacting their business. We can save them on costs and help them grow, so that when they add users we can enhance the infrastructure they have. It's really more of a consultative approach as opposed to 'Let me sell you a copier.'"
The company's consultative approach also encompasses a long-term relationship between itself and its clients, and Scott says that retention is the key to success for both sides. "After the initial engagement where we complete the assessment and provide recommendations for improving device management a customer can say, 'Well thanks, we don't need you anymore,' but that is actually when the work begins, because we need to sustain that level of efficiency, and also enhance it, and continue growing it, so that when you want to move to the next level, we, as your partner in technology, are right there anticipating your needs and honoring your confidence."
What differentiates Applied Imaging from its competitors? "The customer experience when you're with Applied Imaging," Scott replies. "Our service standards are benchmarks against global models in the industry. We believe strongly in training our service teams. We are supported and backed by all of our suppliers, which allows for direct intervention on their part. This ensures that we are capable of resolving any issues that we are faced with. The customer experience and the integrity of that interaction with us, is always protected."
Business View Magazine first spoke to Scott two years ago, and at the time, he apprised us of the company's ongoing strategic plan, whose goals included consolidating its core business, delivering better services, incorporating new technologies, and becoming the number one provider on all the islands on which it operates.
We recently caught up with Scott to see whether, and how, those goals have been realized: "We have achieved a significant portion of our plan," he informed us. "We have established ourselves across the region; we have presence in Jamaica, Dominica, St. Vincent and the Grenadines, Surinam, Barbados, and a couple of other islands. We have widened our product portfolio; we have introduced new technologies in audio visual; production printing and production scanning equipment, and in so doing, expanded our partner representations. We are also the authorized distributor for the Humanscale brand in the Office Interiors Division which provides an ergonomic furniture line that promotes health and wellness in the workplace. In terms of the diversification drive with the product portfolio, we have done that, while at the same time, expanding our regional footprint."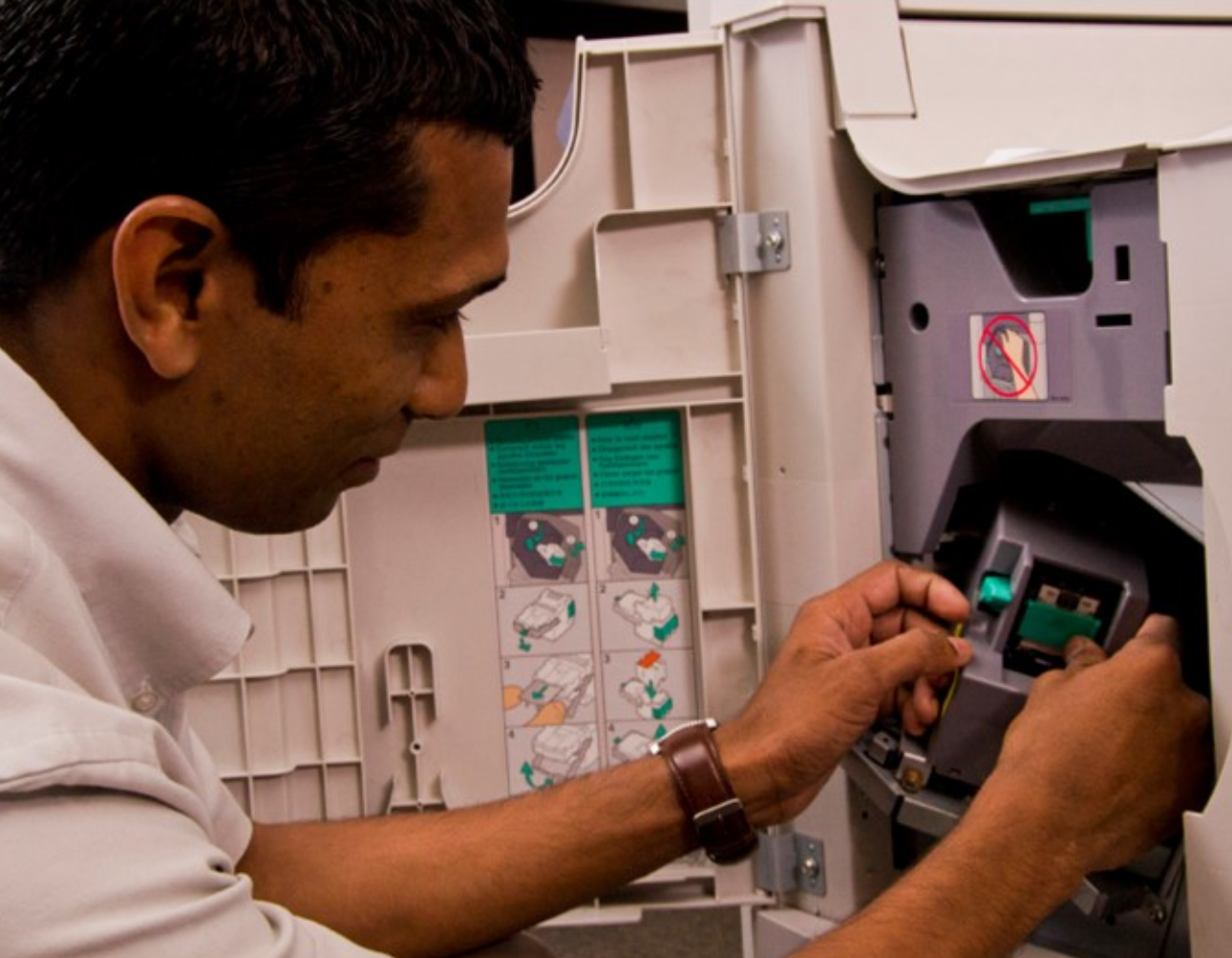 Scott adds that the company has also made significant investments in its operations to better understand its customers and what they look for. "We placed a focus on strengthening our customer service expertise and our service delivery to help us manage those relationships and customer experiences," he says. "From investing in people to technology, to the diversification of our product portfolio, we have implemented those initiatives coming out of that strategic plan."
Now, says Scott, Massy Technologies Applied Imaging is moving ahead with a new strategic plan, currently in the blueprint stage. "What I can say is that the company will be focusing on its service lines in terms of the addition of new services; not so much on hardware as we have in the past, but more on services. We'll be partnering with our suppliers, and some new ones, as well, to leverage their best practices and thought leadership in how we go about building up and designing our new services to offer to the market."
As the company works toward these new goals, something that Scott said during our first conversation about the true nature of his business, bears repeating: "When I think about who we are, and our purpose, it's really about transformation – how we've transformed our customers' environment or experience in a way that was meaningful to them, so that they see the benefit. How we deliver that ease of mind that allows them to go to work the next day and perform their job more efficiently and more effectively. People look at print as a piece of paper, but in certain industries, it's mission-critical, where that piece of equipment does not go down, and when it does go down you have service readily available and onsite to repair it and restore the operations to full functionality. When we do that, we'll have all the success in the world."
AT A GLANCE
WHO: Massy Technologies Applied Imaging
WHAT: A full-service printing and imaging company with managed services
WHERE: Port of Spain, Trinidad, W.I.
WEBSITE: www.massytechnologies.com/appliedimaging