Business View Caribbean interviews Drs. M. (Theo) de Kool, RA, CFO of Dr. Horacio E. Oduber Hospitaal, for our focus on Best Managed Healthcare in the Caribbean.
The Dr. Horacio E. Oduber Hospitaal – Aruba's only hospital
The Dr. Horacio E. Oduber Hospitaal (HOH), the only hospital on Aruba, officially opened in January 1977. The facility was initially a Catholic hospital, San Pedro di Verona, established by the Dominican sisters in 1920. HOH was named after the first Aruban doctor, Mr. Horacio E. Oduber MD. Before the opening of San Pedro di Verona Hospital, doctor Oduber treated patients at his home (Quinta del Carmen, located at Bubali). This building still exists and was restored to its original state by a local architect who still lives there.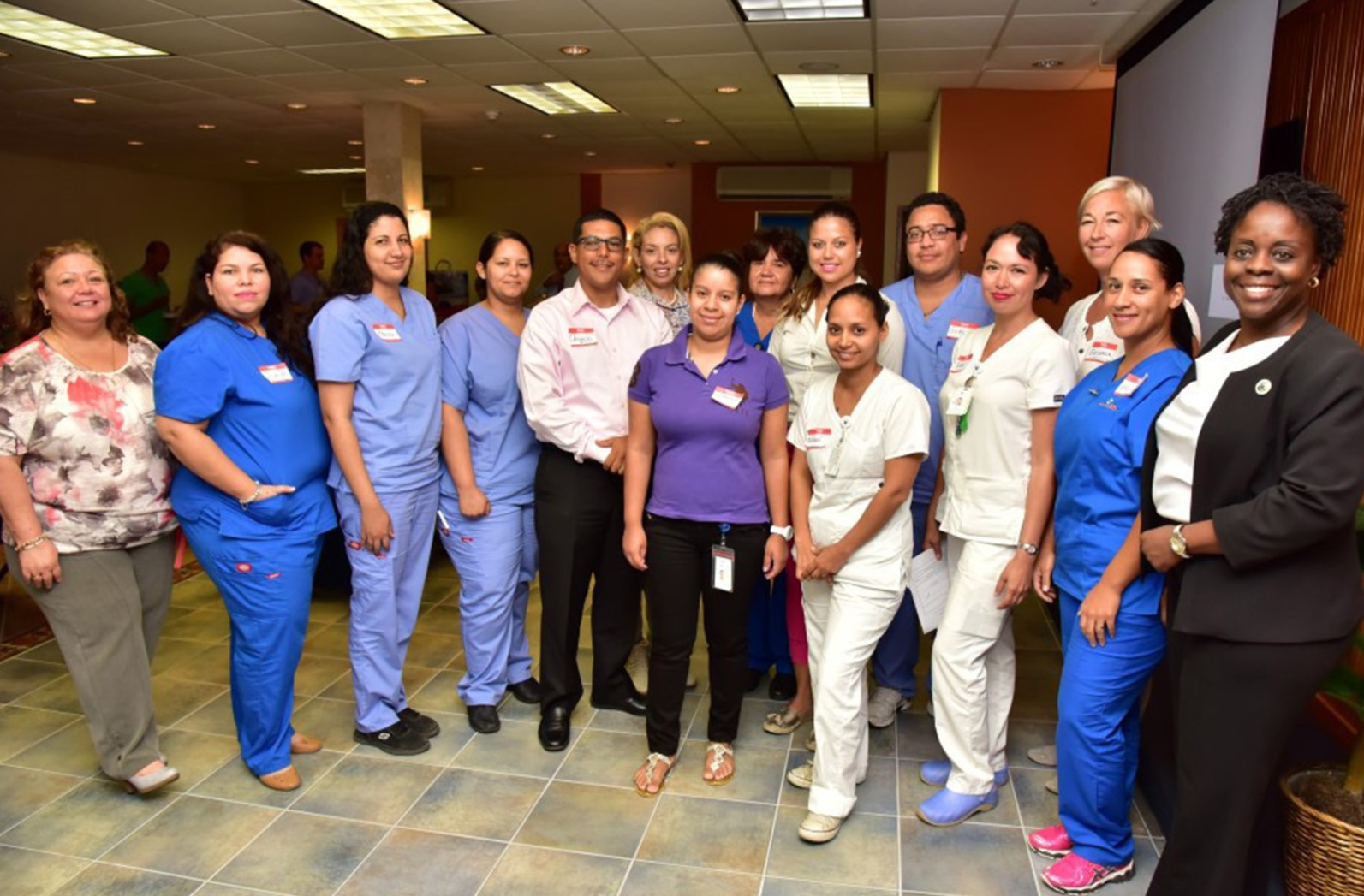 Today, the HOH has a capacity of 288 beds and offers all major medical specialties, including: Pediatrics, Gynecology, Urology, Internal Medicine, General Surgery, Neurosurgery, Neurology, Nephrology Psychiatry, Gastro-Enterology, Anesthesiology, Plastic Surgery, Dermatology, Obstetrics, Ophthalmology, Beriatric Surgery, Otolaryngology, Radiology, Pulmonology, and Cardiology. It has a Wound Care Clinic, a Dialysis Clinic, an inpatient/outpatient Oncology department, and a Rehabilitation Center. The Hospital admits more than 10,000 patients per year and the Emergency Department attends to more than 32,000 patients, annually. Currently, HOH has approximately 1,000 employees, 55 of which are medical specialists. Another 35 medical specialists, who are not directly employed by the hospital, provide services there, as well. In 2006, the HOH introduced a Calamity Team that can perform certain preparatory tasks while awaiting the arrival of professional help, in order to reduce the impact of calamities, such as fires and hurricanes.
A large expansion and renovation project of the hospital started in September 2014 and is due to finish in 2019. It is one of the largest construction projects in the history of Aruba. The project includes a new emergency department, three times the size of the current one; an expansion of the operating theaters and the post anesthesia unit; and the construction of a new hybrid cathlab. A new, six-story building will arise, which will remain physically separated from the current five-story tower. The 10,000 square meters of new space will house a new outpatient clinic, three hospitalization wards of thirty patient rooms each, and a new mother and child center that will house the delivery suites, the pediatrics ward, and the maternity ward. The old building will be renovated.
"We are about half way through construction and we expect to open the newly-constructed bed tower in a few months," says Drs. M. (Theo) de Kool, RA, HOH's Chief Financial Officer. "The renovation of the existing building has to be done in two parts, because it's still in use, and each of those parts will take another year, approximately. This whole project will then have taken about five years. The investment in capital expenditures for the hospital itself – equipment, furniture, and other things like that is approximately $UD40 million – that's carried by the hospital. The infrastructure of the building is provided by the government – that's an investment of approximately $125-130 million."
In addition to providing medical care for Aruba's population of 105,000, de Kool believes that the HOH also plays a pivotal role in supporting the island's tourism industry, which accounts for three quarters of its economy. "Since we have about one million stay-over tourists on the island, most of whom are older, good medical care is very important," he explains. "About 50 years ago, there was a survey held among tourists about factors that made them select Aruba as their destination. And one of the issues was the availability of good health care."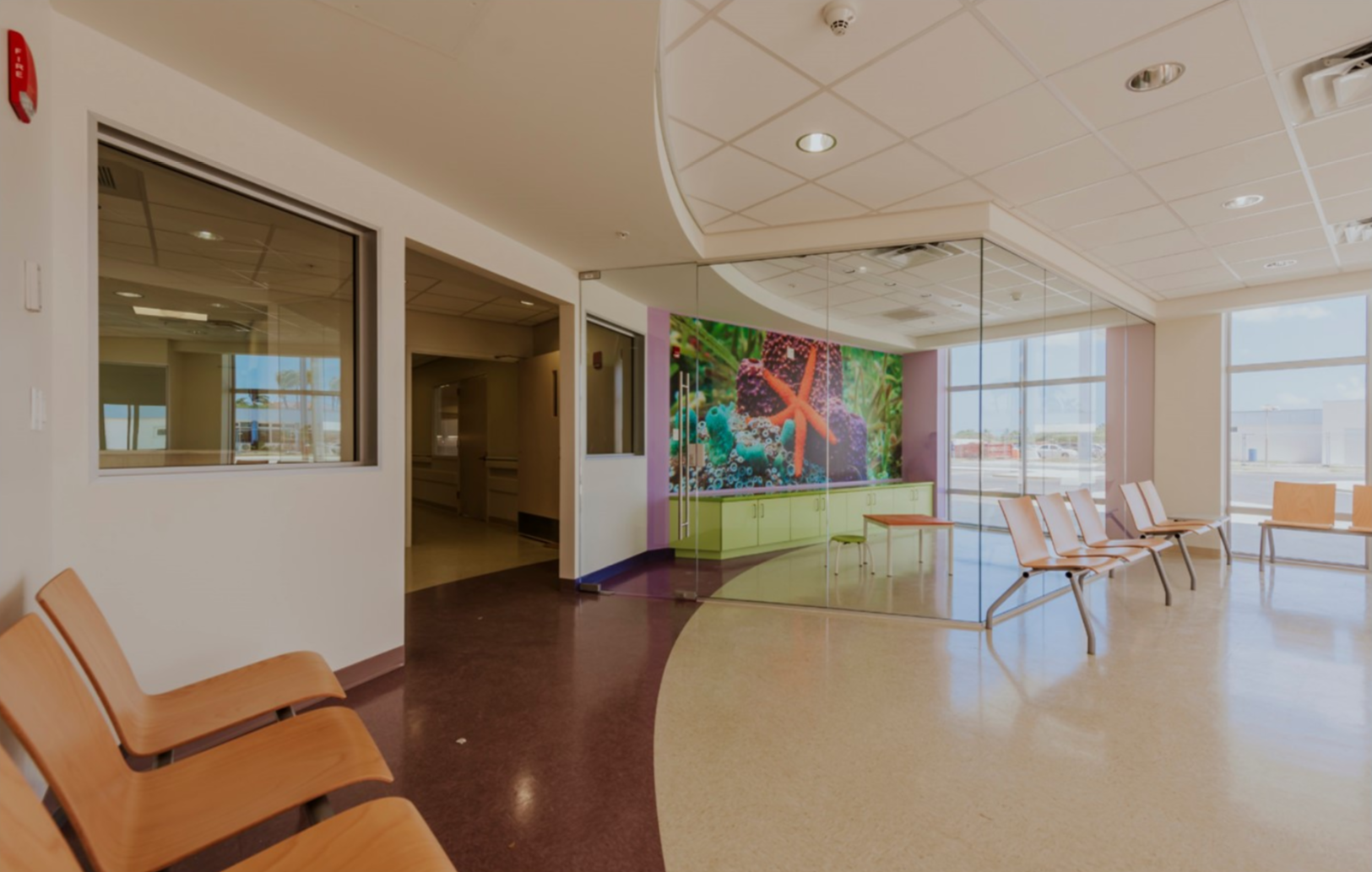 In order to better serve its patients, both domestic and transitory, de Kool reports that, as part of the renovation, a lot of the hospital's 40 year-old equipment, such as its MRI and CT scanners, will also be replaced. In addition, HOH has also recently upgraded its ability to treat cardiac patients. "Until now, we had to send about 150 patients a year to Colombia for treatment," he says. "Those patients can now be treated here. That service also becomes available for other guests and tourists that have an acute condition."
De Kool reports that HOH is also in the process of implementing an electronic medical records system in order to improve communications and fine tune its procedures and protocols. "It's a huge step forward," he asserts. The hospital is also boosting HOH's ability to swap information with other care givers on the island. "A few years ago, we started periodic meetings where we aligned development in ICT (Information and Communication Technology) for each of those care provider groups with each other," he continues. "And that has led to a certain agreement and roadmap for an intertwined system where information on patients is exchanged. So, we are looking at unifying Aruba in terms of ICT for medical purposes. I'm quite proud of that."
As Aruba does not produce its own physicians, most medical staff at HOH are trained in the Netherlands, while the rest are trained in other countries of Europe or Latin America. "We don't have all the educational facilities on the island to fill the need we have for personnel, for nurses, for instance," says de Kool, "so we have a partnership with the Free University of Amsterdam. We have an agreement with them, where they come and train our nurses in a variety of things, while we provide traineeships for their students. And it's working very well. It helps us maintain a high level of quality. We are aiming to comply with the Dutch medical standards, which are quite high."
The nursing and paramedical staff at HOH include individuals from Aruba, Curaçao, Sint Martin, Surinam, the Netherlands, Belgium, Scotland, Germany, the UK, Canada, Colombia, Venezuela, Costa Rica, and Mexico among other countries, which creates a multi-lingual environment. Patients and staff communicate in English, Dutch, Spanish, and Papiamento, the local dialect.
"The Aruban population is, traditionally, very open and easily communicates with other people," de Kool states in summation. "People speak many languages; most of the older people speak four languages fluently. And that's something you find in the culture. Also, it's a small community, so everything is out in the open. The people here are very proud to work at the hospital. The facilities are a little bit outdated, but what we lack in technology and modern facilities, it is more than compensated by the people. It's our people that make this a good hospital and a safe place for patients."
AT A GLANCE
WHO: The Dr. Horacio E. Oduber Hospitaal
WHAT: Aruba's only hospital
WHERE: Oranjestad, Aruba
WEBSITE: www.arubahospital.com