NTT Data Costa Rica
A top IT services provider
Business View Caribbean interviews Franklin Apuy, General Manager of NTT Data Costa Rica, as part of our focus on best practices of Caribbean IT companies.
NTT Data Costa Rica is a subsidiary of the Japan-based NTT Data Group, which was founded in 1967, as a subsidiary of the Nippon Telegraph and Telephone Corporation.  NTT Data is a top-10 global business and IT services provider with over 118,000 employees in more than 50 countries. The company offers business and technology solutions with expertise in the Financial Services & Insurance, Healthcare & Life Sciences, Public, and Manufacturing & Commercial sectors. Its full-service portfolio includes: Consulting, Business Intelligence, Analytics and Automation, Cloud Services Digital Business Services, Enterprise Applications and SaaS (Software as a Service), Infrastructure Management, Security and Hosting, BPO (Business Process Outsourcing) and BPaaS (Business Process as a Service), Application Modernization, Development and Management, and Strategic Staffing.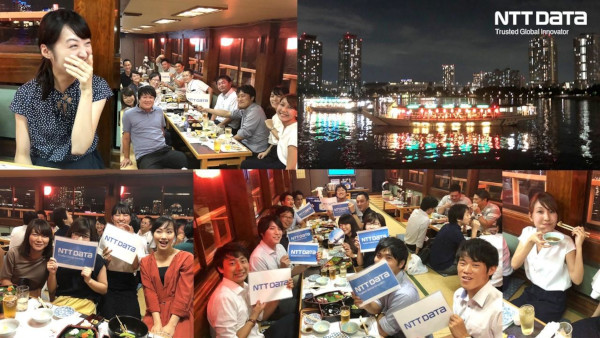 NTT Data Costa Rica was established in 2014, as part of NTT Data's U.S. operations, headquartered in Plano, Texas. "The company was looking for a near shore location in the Americas," says Regional General Manager, Franklin Apuy. "At the time, the only one available was in Halifax, Nova Scotia. They did an assessment including Costa Rica, Colombia, Mexico, Chile, and Panama, and after the assessment they made the decision to open the subsidiary in Costa Rica. We started operations in April 2016, with 14 employees; today we're above a hundred. Our main focus is application services, infrastructure, cloud and security services, and enterprise application services including software development and support, and business analytics. We're trying to get into the Big Data space and create a niche in Costa Rica to serve the Americas in general."
Apuy says that NTT's competition in Costa Rica includes all sizes of technology companies. "Big ones, small ones, medium size – you name it. But the demand for different skill sets and technologies is bigger than what the current market can supply," he states. "One of the things that we, as a company, do to alleviate that is to create internal programs where we upscale and train researchers and turn them into people who have good proficiency in those technologies, so we can offer good quality candidates to our customers. And since we serve all industries – public sector, manufacturing, pharmaceuticals, medical, financial, insurance, etc. – with more than 20 years of experience, we have developed skill sets that are unique. We leverage those skill sets in the different centers where we have a presence, to train or upscale our own people wherever they are, and Costa Rica is not an exception."
"So, say we need something like development on Lightning, which is a new language interface for Salesforce. That's brand new; just a few people have it across the globe," Apuy continues. "We have a Center of Excellence in the U.S. where we have a program to train and certify most of our developers and consultants using our internal resources. So, we can send a solid candidate with certifications to a client. That's something that's not available from all companies. We have this and we try to leverage it as much as possible.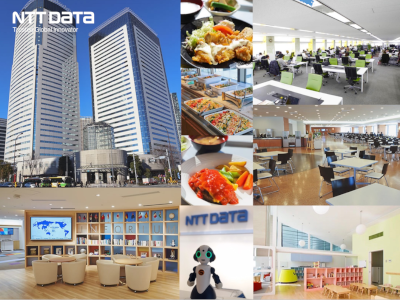 "We pay attention to our people, so when they're working on stuff, it's quite common for them to feel that they are more on the client's side than ours. We make sure they have a proper career development plan, with performance assessments on a timely basis. We created our own frameworks to make sure that with everything we do, quality is on top and everything is very accurate. We put special attention on time-to-market, requirements, and specifications. All those components and variables help us to make a difference for our clients. All our procedures and processes are well documented; we have our own policies for everything. So, it's very structured and our clients appreciate that."
Going forward, Apuy says that he would like to grow the Costa Rica office to more than 300 people in the coming months, and make it an expert epicenter for niche technologies. "I want to develop a Center of Expertise here for Big Data, RPA (Robotic Process Automation), analytics, enterprise service applications, etc., and I want to do a little bit of R&D in the future. I want to develop our people to bring a fresh, lower-cost location for businesses. We're putting together plans to convince clients to come down to Costa Rica. The professional level here is quite high and we want to make sure that all our clients, wherever they are, if they're looking for a near shore party, Costa Rica is a good call."
Check out this handpicked feature on Divi Carina Bay – A Piece of All-Inclusive Paradise.
AT A GLANCE
WHO: NTT Data Costa Rica
WHAT: A top IT services provider
WHERE: Heredia Province, Heredia, Costa Rica
WEBSITE: www.nttdata.com