Business View Caribbean interviews Andreas Conhoff, General Manager of Divi Carina Bay Resort and Casino, as part of Best practices in St. Croix Business.
Divi Carina Bay melds relaxation with modern style, amenities.
When hurricane season arrives, the folks at Divi Carina Bay Resort and Casino pay attention.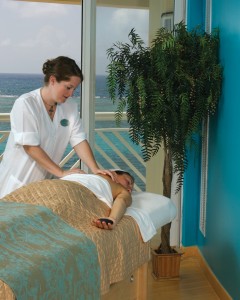 The property's original hotel on St. Croix – the largest island in the U.S. Virgin Islands chain – was destroyed when Hurricane Hugo swept through the territory in 1989 and the land sat undeveloped until the Divi Resorts group arrived with rebuilding plans nine years later.
A new hotel was built – and construction on a newly legalized casino was nearly completed – when another significant storm, Hurricane Lenny, destroyed the latter facility and prompted yet another rebuild that was completed by March 2000.
"The long and short of it," said Andreas Conhoff, the property's general manager, "is that hurricanes have played a particularly big role in the history of the property."
Casinos had been authorized by the territorial government during the initial post-storm downtime in 1995, and the post-Lenny project ultimately yielded a 20,000-square-foot casino with 300 slot machines and 20 table games – including craps, roulette, Caribbean stud and poker.
The casino features entertainment and gaming options that allow resort visitors to "party until 4 a.m." if they choose to, said Anton Kipers, the casino's general manager. But the presence of a casino on the property, he said, has evolved into more of a nice perk upon arrival than a pre-trip decision-maker.
"In this day and age, a casino is an amenity," Kipers said. "Destination gaming went away a long, long time ago because people in the States in the markets we're after typically have a casino within a two-hour drive."
A combined staff of 290 – 110 at the hotel, 180 at the casino – is employed on the property, which experiences its prime busy season from Thanksgiving to Easter, Conhoff said. Adjoining months on either side are "shoulder seasons," and the summer season runs from June through August.
The offseason corresponds with peak hurricane time in the Atlantic and runs from the end of August into October, before business picks back up again as the holidays near. Occupancy rates are twice as high in the peak season as the summer season, Conhoff said, and 80 percent of the overall business comes from the United States – with the remainder coming from Denmark, Italy and Germany.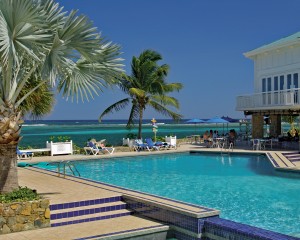 The U.S. market is particularly strong, he said, because American travelers don't need a passport to book a trip. And upon arrival, there's a tangible comfort level for visitors who are still speaking English, using U.S. currency and under the jurisdiction of the U.S. legal system.
"It's a huge benefit, especially for the last-minute traveler who sees a great deal somewhere online and doesn't have to worry about getting paperwork together before the window closes," Conhoff said. "It's a very tangible thing in terms of comfort. People feel better here than in a non-U.S. location."
Aside from the all-inclusive offers and the casino presence, Divi Carina Bay also makes an effort to be unique with its fundamental approach to partnering with local businesses as suppliers and vendors, and being a good corporate citizen with significant involvement in community events.
The facility hosts the St. Croix Food and Wine Experience each April to raise funds for the St. Croix Foundation, which distributes the money to organizations like Toys for Toys, Holiday Hope and the Boys & Girls Club. Another partnership, with the United Way, generates cash from an annual chili cook-off.
"We've had some of these relationships since we've opened," Conhoff said. "And we try to do as much as we possibly can for our local market. If you build relationships on a long-term basis, it works better than if you jump around from year to year or project to project. That's what has worked best for us."
The facility is located on the less-trammeled south side of St. Croix – home to 50,000 full-time residents – and boasts not only the lone casino in the whole territory, but also the only all-inclusive resort on the island located 1,100 miles off the Florida coast.
"It's a completely different market," said Conhoff, whose 200-room hotel includes 20 villas and is broken down into standard, deluxe and premium accommodations.
It's the largest hotel on St. Croix and has the largest available corporate meeting space, too.
"If you are a client who's not looking for an all-inclusive, then you're not looking for us," he said. "But in this day and age, the all-inclusive is even more popular than it's been before. It gives the customer a one-time deal, you know exactly what you're paying at the end of the trip."
The approach blends particularly well with a recent trend that's seen travelers preferring to bundle elements of their vacations together, rather than assembling them piecemeal. Ninety percent of the overall business is of the all-inclusive variety, Conhoff said, with the only exceptions being guests who'd been visitors before the all-inclusive policy was implemented, and corporate groups.
Not to mention, it reduces the incidence of fiscal strain upon departure.
"Everyone tries to book everything as a package – room, hotel and airfare – and the all-inclusive lends itself to that," he said. "Once you're checked in, you don't have to worry about anything. Everything's taken care of. You can budget a vacation and put a couple hundred on top for small things you want to get, so you know what everything costs and you don't get sticker shock when you get back home."
AT A GLANCE
WHO: Divi Carina Bay Resort Casino
WHAT: 200-room resort hotel, 20,000-square-foot casino
WHERE: St. Croix, U.S. Virgin Islands
WEBSITE: www.DiviCarina.com