Business View Caribbean interviews Andre Cherman, Managing Director of Coyaba Beach Resort, as part of our series on the Best of Grenada, West Indies.
Coyaba Beach Resort – A gem among Grenadian resorts
"Relax your mind and body, as you make us your home away from home." It's a great marketing line to lure the winter weary to an enchanting Caribbean getaway. Better yet, it's true. As decades of repeat visitors will agree, Coyaba Beach Resort is the classic, stress-free island escape. Enjoy tropical breezes, warm sunshine, and the world-famous Grand Anse Beach just a few steps from your room. Intimate ambience at a scenic ocean-front hotel, with full amenities and all the beauty and friendliness of Grenada… what's not to love?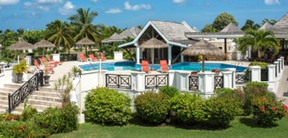 Andre Cherman is Managing Director of Coyaba Beach Resort, now in its 31st year of operation. He recently shared the story of his family's enchanting island destination, and invited Business View Magazine readers to "visit us soon!" The following is an edited version of that conversation.
BVM: How has Coyaba Beach Resort evolved over three decades?
Cherman: "It's a family business, started by my two brothers, myself, and my Mum. We began construction in October 1986 and opened in August 1987. Last year, we celebrated our 30th anniversary. We began with only 30 rooms because we had limited finances. Then, we increased to 40 rooms, then 70, and now 80 rooms.
"I had previously been in the hotel business for 17 years, working in the Caribbean, the U.S., and Canada, too. When we decided to start a business here, it was natural that we headed in the hospitality direction. As my younger brother was into marketing, it was a good match. All my family has traveled and worked overseas, but we were born in Grenada and grew up there."
BVM: Tell us about the Resort facilities and operations.
Cherman: "We have 125 employees – a 50/50 split of male and female. They all work full time, year-round. There are never any lay-offs, since in the slow periods there is coverage as the employees take their vacation.
"We have 80 rooms in total; 40 with king-size beds; 40 with two double beds in each room. At full occupancy, we can accommodate 120-130 people. We are located on Grand Anse, the best beach on the island – two and a half miles of pristine sand. We also have five and a half acres of beautiful gardens, two restaurants, two bars, a swimming pool, lawn tennis, and water sports. Sixty percent of our business is all-inclusive, the rest is mixed between Bed & Breakfast and room only.
"We have an average year-round occupancy of 75 percent. Usually, December to April is the busiest time, when we do about 90 percent. But, basically, we don't drop below 60 percent occupancy. Those 'slower' periods are in June, July, and September."
BVM: What are your strongest markets for visitor traffic?
Cherman: "Most of our business (60 percent) comes from the U.K.; the remainder is split between the U.S., Canada, and the Caribbean. Our guests are primarily adult couples, aged 55 to 60. We work with international tour operators that come to Grenada and choose a certain number of hotels to feature in their programs. They take pictures and produce brochures with the selected hotels listed, then market us widely throughout the U.K. and Europe. We have been listed with British Airways Holidays, for example, for 30 years. We also have a great relationship with Virgin Holidays, and Kuoni and Saga luxury tours that cater to a more 'mature' audience."
BVM: Did last year's crippling hurricane season affect your Resort?
Cherman: "Several of the islands were so badly devastated that we got some of their business but, fortunately, we weren't affected by the storms this time around. The last hurricane we had was in 2004 – it put us out of business for 18 months. Most of Grenada's industry was down for reconstruction, but since then everything is back to normal."
BVM: How do you differentiate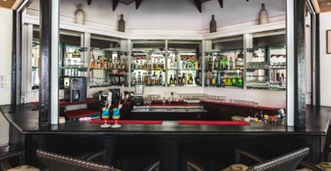 yourselves from the competition?
Cherman: "We always say we don't have any competition because we're very different. We're very family oriented, and have so many repeaters that it's difficult to match our facilities with what others have. First of all, the hotels next to us are bigger and some of the others are off the beach, while we are right in the middle of the best beach. Of course, everybody is a competitor, but we are very focused in our marketing which ensures that we always run very good occupancy. We have over 45 percent repeat business; people keep coming back year after year. That makes a big difference.
"Grenada as a destination is still largely unknown, and when it gets known I think it's going to be very busy. There is fishing, water sports, beach, sailing, the forest if you want to go hiking – a large variety for people to engage in. When it comes to history, the whole island is made up of old British, French, Colonial architecture. People love to visit the old forts. Our Resort is only six miles from the capital city of St. George's, and ten minutes from the Maurice Bishop International Airport. We are close to banks, the supermarket, the city center, so there's a lot to do. Anyone who visits the island talks about the warmth and friendliness of the people. That's a major part of Grenada's attraction."
BVM: Do you have any infrastructure upgrades or 'green' initiatives on the agenda?
Cherman: "We just finished a major refurbishing of the entire resort in October 2017. We did all the bedrooms, all the public areas. Everything is new and we're getting very positive comments about it. We offer WiFi throughout the Resort at no charge. For business guests, we also have a small conference room available with all the necessary technology.
"On the sustainability front, we upgraded our air conditioning units, and we've gone completely solar with the hot water system. Now, we're looking at electricity to see if it would be cost effective to put in a solar electrical system. I know it would save us money, but we want to make sure we can pay back the investment in a reasonable amount of time. Besides that, we're hoping in the next two to three years to do a further expansion – maybe add another 30 to 40 rooms. But we need to ensure the international economic situation is stable. It will be a new building between two existing blocks, and we also expect to add four of five suites. That would give us something new."
BVM: We hear Coyaba Beach Resort has some wonderful projects in place to help the less fortunate. How do you invest in community development on Grenada?
Cherman: "There are several secondary schools, island-wide. We set up a program with the supermarkets for needy students to make sure they get food every month and never go to school hungry. That's ongoing and will be expanded over time. Right now, we have 16 students in the program. We also have a program at a home for the aged, where we contribute about $60,000 per year to assist with their expenses. We also sponsor a local steel band – The Coyaba New Dimension – which takes part in the annual competition at Carnival time. That's important to us, too. So, we help with the young people, the seniors, and we also help on the cultural side. Besides, of course, giving assistance to many organizations who request it, from time to time.
"We buy a lot of the food for our restaurants locally, because it's fresh and we like to assist the farmers. They come in two or three times a week to supply us with fruit, vegetables, fish, etc., and that helps the local agricultural community.
"It's important for people to know that there are regular direct flights to Grenada from the U.K., Europe, and North America, and they can get you here on the same day. We invite you to come and visit the incredible beauty of the island, the most magnificent beaches in the world, and the friendliest people you'll ever meet. See you soon!"
AT A GLANCE
WHO: Coyaba Beach Resort
WHAT: Family-owned-and-operated resort on beautiful Grand Anse Beach
WHERE: St.George's Grenada, West Indies
WEBSITE: www.coyaba.com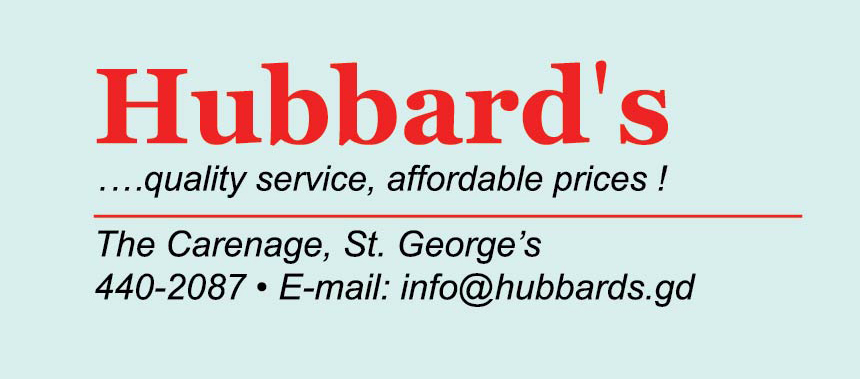 Jonas Browne & Hubbard (G'da) Ltd. – Jonas Browne & Hubbard (G'da) Ltd. (Hubbard's) is a publicly held, limited liability company, established by local entrepreneurs in 1972. Today, the company stocks a wide range of quality goods, including: lumber, hardware, appliances, furniture, food items, and vehicles, sourced from many countries. Its St. George's locations include: Carenage, Scott Street, Grand Anse, Lagoon Road, Grand Anse Valley, and Mt. Gay. – www.hubbards.gd