Coconut Court Beach Hotel has been owned and operated by the Blades family for over forty years. Located directly on the beach on the South coast of Barbados within the UNESCO World Heritage Site of the Garrison Historic Area, Coconut Court Beach Hotel enjoys an enviable location, close to many of the island's top amenities and attractions.
"My parents, Charlie and Lorraine Blades purchased the hotel in 1975," says Sales & Marketing Manager, Linda Lampkin. "It is very much still a family affair with my husband, Jason Lampkin running the operation as the General Manager, while my brother Mark works as the Maintenance Manager of the property. My sister in-law Vaida and my brother Ted operate the activities desk and Ted's Island Tours from the hotel as well."
The Blades family involvement in the island's tourism goes back as far as the early 1960's when they owned and operated a small guest house on the beach in St. Lawrence Gap called, White Sands.  With five children to feed, Charlie also moonlighted as a tour rep for a fledgling Canadian tour company named, Skylark Holidays. "One of the hotels that my dad would visit regularly was a South Coast hotel named Coconut Court," Lampkin says. "The hotel was owned by an eccentric Englishman named Mr. Happy Apthorpe whose wealthy family also owned Bejam Frozen Foods in the UK. When Mr. Apthorpe was ready to retire and return to the UK, he asked my father to buy the hotel from him. With the help of family and friends, my Dad scraped the money together and bought Coconut Court. To this day, my dad gratefully refers to Mr Apthorpe as his 'godfather' and credits him with giving him the opportunity of a lifetime."
In the early days, Coconut Court consisted of forty rooms and a small snack bar. It was a badly rundown property with a poor reputation. With the efforts of Charlie and Lorraine, and the support of a small team of dedicated staff, things started to turn around and the business began to prosper. In 1981, an additional twenty rooms and a full-sized restaurant were constructed; in 1989 a second extension was built and the hotel grew in size to ninety rooms; in 1997 a final thirty rooms were added bringing the total to 120 rooms. Today, there are 112 hotel rooms in operation, with an additional 12 self-catering apartments located across the street in The Annex.
The pool deck features a freshwater pool and outdoor Jacuzzi as well as a separate children's paddling pool. There are two restaurants and a beach bar serving light snacks and tasty home cooked meals. Weekly entertainment includes live music, Managers Rum Punch Party, Beach BBQ's, and moonlight movies on the beach. Guests can also enjoy several daily cocktail specials and happy hours. There is an activities desk and gift shop as well as a hospitality suite for guests' convenience. Free WIFI is offered throughout the property.
The beautiful Coconut Court beach is shaded with coconut trees with plenty of room for sunbathing. The large protected lagoon is safe for swimming and snorkeling for guests of all ages. The beach is home to over three hundred critically endangered Hawksbill marine turtles from July through November. Coconut Court is also just steps away from the popular South Coast boardwalk which connects the hotel to shopping, cafés, restaurants, and the popular Rockley beach.
"In 1991, my father erected a breakwater which created a large, safe, swimming lagoon for our guests," Lampkin reports. This breakwater effectively protects the swimming area from any large waves or strong currents making it a safe environment for hotel guests of all ages. It also helps to minimize beach erosion, as do the iconic coconut trees. "These beautiful trees are synonymous with the Caribbean but many folks do not know that their complex root systems, which grow in excess of thirty feet, also work to reduce sand erosion," says Lampkin.
"In the summer of 2000, my brothers, Mark and James, constructed eighteen reef balls and sunk them in the lagoon to create a home for small reef fish that would otherwise be displaced from their reef due to coral damage, overfishing, and other detrimental environmental factors. Over the past seventeen years, these reef balls became home to hundreds of fish and they provide an exciting snorkeling experience for our hotel guests," Lampkin reports. Since the beach is also home to the nesting Hawksbill sea turtles from June to November, the beach is raked daily, by hand. No automated tractors are used to destroy or disturb the beach environment.
Coconut Court stays open year round. "We don't close unless we have to do major renovations," says Lampkin. The last closure was in 2015. "This was the final phase of our extensive, five-year renovation plan which saw the complete refurbishment of 75 of our hotel rooms." Several of the roofs were also replaced at that time to facilitate the installation of new, state-of-the-art, commercial solar water and photovoltaic systems. "Coconut Court proudly generates 100 percent of its own hot water for guest rooms and service areas and approximately 35 percent of its own electricity," Lampkin says.
Lampkin adds that the hotel has been focusing on "green" initiatives for several years. "'We've done quite a bit of restructuring to our property to make it more environmentally-friendly," she asserts. "In addition to the photo-voltaic system and the two commercial hot water systems that we installed in 2015, we also have constructed a 50,000 gallon rainwater reservoir beneath the car park which is used to flush toilets and irrigate some of the hotel gardens." Other initiatives include low-flush toilets and LED lighting. "We installed PTAC (Packaged Terminal Air Conditioner) air conditioning units in all of our renovated guest rooms. We are the second hotel on the island to use these units. A standard commercial air conditioning unit uses between 20 and 24 amps of electricity, whereas the PTAC unit uses less than five amps of electricity. This is a significant difference." Laminated glass was installed in all of the renovated guest rooms. This laminated glass s 75-90 percent stronger than regular glass and if broken, the glass will fragment but remain intact. "The laminated doors and windows reduce noise, keep the room cooler and provide additional safety in the event of a natural disaster," says Lampkin.
In addition, Coconut Court also tries to support local farmers and growers. "This can sometimes be a challenge because Barbados a heavily populated country with limited agricultural lands used to grow crops. However, wherever we can, we do purchase locally," says Lampkin.  Fresh local ingredients such as vegetables and fish are purchased wherever possible.
Today, Coconut Court employs approximately one hundred persons, many of whom live in the surrounding communities.  Hotel guests visit from all over the world. "In my father's day, the majority of guests came from Canada," Lampkin says. "But that has changed. Now the majority comes from the UK, the United States, Canada, Germany, and other parts of Europe. We also have regional visitors from the islands of Martinique and Guadeloupe, as well as Trinidad, and we also receive visitors from various parts of South America. " Occupancy rates at the hotel average between 75 and 80 percent, and Lampkin estimates that up to half of the guests, at any one time, are repeaters.
When asked what makes Coconut Court different from other hotels, Lampkin states that it is the warm, genuine service it provides. "Yes, we have all of the ingredients of a great hotel, like our magical beach and our convenient location, but on top of those obvious components, our service comes from the heart. It really comes down to how we treat our guests. Personal interest and dedicated service make all the difference," she claims. "Being a family-owned and operated hotel for over four decades, Coconut Court is truly our labor of love. That comes across to our guests every day in every way." In addition to the service, Lampkin wants hotel guests to enjoy the local Barbadian culture. "Guests enjoy a 'cool Caribbean vibe' when they visit our hotel," she states. "Each island has its own unique culture including local food, music, dance, etc. And for me, as a Barbadian, I think it's very important that visitors to our shores experience that local culture when they stay at our hotel."
For over forty years, the Coconut Court Beach Hotel has been that labor of love for the Blades family, and they have shown no signs of slowing down. "When my dad started out, his objective was to offer comfortable, clean accommodation at the right price," Lampkin states. "We've continued that pursuit. Coconut Court is much more than just a hotel. That special atmosphere still sets us apart. It's not just a business for us – it's so much more than that!"
AT A GLANCE
WHO: The Coconut Court Beach Hotel
WHAT: A family-owned resort
WHERE: Hastings, Barbados
WEBSITE: www.coconut-court.com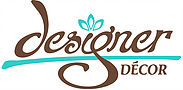 Designer Décor Inc. – Designer Décor Inc is a family-owned business that has been in operation for over 20 years. It first opened its doors to provide drapery and soft furnishings to the hospitality, commercial, and residential markets on Barbados. Today, it is one of the leading local manufacturers in this field, supplying an extensive range of custom-made drapery, bed skirts, bedspreads, pillow shams, and cushions of all shapes and sizes. In 2000, Designer Décor Inc. entered the furniture market with the introduction of hand-crafted collections made from natural fibers and exotic raw materials such as wicker, rattan, seagrass, and abaca rope. – www.designerdecorinc.com