Sanmerna Paper Products Ltd. was founded in Kingston, Jamaica in 2003, by brothers Robert and Mark White. "Mark previously worked at a paper company by the name of Paper Processing Limited that was owned by Jamaica Packaging and, at the time, produced paper products," says Robert White, the Sanmerna's Managing Director. "I previously worked at Testron International in Atlanta, Georgia. Testron was a manufacturer of chemicals that were used to make soaps and other products for Proctor & Gamble. When Mark's company closed down, and my company closed simultaneously, we both decided to start a company in Jamaica to manufacture paper products. Mark had extensive knowledge in the process of manufacturing paper products and in sales. Hence, we combined them to form a company, Sanmerna Paper Products Limited."
Today, Sanmerna is considered to be the island's most dominant manufacturer of paper products, including: bathroom tissue, hand towels, napkins, and medical/bed rolls. "The company has 105 employees who operate from its manufacturing plant in Kingston, Jamaica, including sales representatives who service all of Jamaica's 14 parishes that deliver on a daily basis to those areas," says White. The company's customers include wholesalers, retail stores and supermarkets, as well as institutional end-users such as hotels, hospitals, airports, and schools. According to White, Sanmerna dominates approximately 75 percent of the Jamaican market because of its high quality products – produced only from virgin paper – and it affordable prices.
Sales and Marketing Manager, Veronica Baker, elaborates: "Based on our strategic position in the market, we are able to keep a tab on our competition – both local and imported brands – and whether there are changes in products or prices, we are always in the know." "Our customers have choices; they could go to any of our competitors but they have stuck to our quality products," says White. "We are indeed grateful for their loyalty and patronage throughout the years. And we commit to provide quality, yet affordable, paper products and excellent customer service through research, technology, and well-trained and highly motivated human resources. We aim to become the preferred business partner, a leader in the market place, and outstanding corporate citizen, thus satisfying the needs of all our stake- holders."
Over the next several years, White says that growing the company is agenda item number one. As part of its five- and ten-year strategic planning and modernization program, the company continues to evolve in an ever competitive industry. It has already spent $200 million in acquiring one-of-a-kind in the region, machinery. Based on these acquisitions, Sanmerna is now able to triple its daily output of products and is poised for deeper penetration in its local market as well as the wider Caribbean. In the short term, the company will have two additional branches strategically placed across Jamaica to penetrate the local market to a greater extent.
Sanmerna has been recognized for its business growth and acumen. The Jamaica Chamber of Commerce awarded it Best Small Entrepreneur Award in 2006, and in 2010, it won the Jamaica Manufacturers' Award for Best Small New Manufacturer. The company is also a well-regarded corporate citizen. For example, Sanmerna Paper Products has been a sponsor of the yearly Miss Waterhouse Beauty Pageant, a local event, whose winners receive hundreds of thousands of dollars worth of scholarships, each year.
And, in 2015, the White brothers founded the Sanmerna Foundation, a non-profit organization whose mission is "Improving the Quality of Life through Education, Health, and Sports." Among its many charitable efforts, the Sanmerna Foundation sponsors a breakfast program for school children, provides books and musical instruments to schools, awards scholarships and grants to deserving students whose families cannot afford to send their children to college, and collects and distributes donations of food, clothing, and financial resources on behalf of disadvantaged citizens – primarily children and the elderly.
It is the White brothers' strong belief that since the citizens of Jamaica have helped their business to grow and prosper, it is their responsibility to always give back to the community in ways that will nurture its prosperity and growth.
It's just another reason that Sanmerna Paper Products Ltd. continues to stay on top.
AT A GLANCE
WHO: Sanmerna Paper Products Ltd.
WHAT: A manufacturer and distributor of quality paper products
WHERE: Kingston, Jamaica
WEBSITE: www.sanmerna.com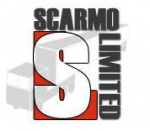 Scarmo Limited – Scarmo Limited is a family-owned haulage business founded in Kingston in 1978. Its services include: Freight Forwarding, Container Haulage, Flatbed Services, Shipping Services, Crane Rental, Goods Tracking, Lowboys & Broken Cargo, Heavy Lifting, and Container Rental. – scarmo@flowja.com