BSI Services Trinidad Limited – Diversification is the Key
Business View Caribbean profiles BSI Services Trinidad Limited, a construction and project management company, located in La Brea, Trinidad & Tobago.
BSI Services (Trinidad) Limited is the Caribbean-based subsidiary of a specialty construction company that's based in Mountain View, Wyoming, and serves clients around the world. The company provides project management for piping, mechanical and civil installations for new construction, renovations and turnarounds, as well as safety, supervisory, and engineering training, vessel fabrication, repair, and other specialty services.
Chris Kellum, BSI's Regional Strategic Operations Assistant, says that BSI first came to Trinidad and Tobago in 1997, to work at the new Atlantic LNG facility in the Point Fortin area. Subsequently, the company set up a full fabrication, design, and engineering operation in Le Brea, that was further developed into an ASME (American Society of Mechanical Engineers) code shop. "We do ASME-coded vessel fabrication, design, and manufacturing and we're an ASME and NBIC (National Board Inspection Code) vessel repair facility," he says. (The NBIC provides standards for the installation, inspection, and repair and/or alteration of boilers, pressure vessels, and pressure relief devices.)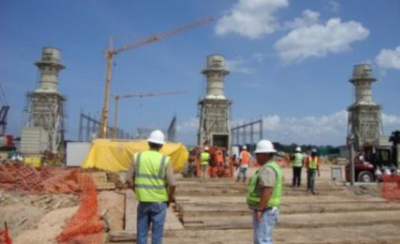 BSI Trinidad is primarily a pressure vessel manufacturing and servicing facility, but also provides turnaround support services, piping, structural steel fabrication, and general construction and contracting, "but our niche is with ASME code work," Kellum states. "There are two different stamps that we hold from ASME. One is called a U1 stamp and the other is called an S stamp. The U1 stamp licenses us to build unfired pressure vessels, and the S stamp allows us to build fired pressure vessels. A few years ago, we finished a power plant here in Le Brea, Trinidad – the TGU Power Plant – and they have fired pressure vessels in their steam boilers. We're the only contractor on the island that has an S stamp for manufacturing fired pressure vessels."
Interestingly, BSI started out 30 years ago in the U.S. as a safety company, and, today, it still provides safety services, equipment rental, confined space and high angle rescue teams, and an extensive training suite for safety training through OSHA (Occupational Safety and Health Administration) in Trinidad and Tobago. "We diversified into the turnaround business in the mid-'80s, with the last bust that we had in the oil business," Kellum explains. "We were strictly in the oil field safety side working the drilling operations. So, we diversified there, and in Trinidad, we diversified in the services and full construction side."
Being nimble enough to diversify is what allows a company such as BSI to survive the booms and busts endemic to the oil industry. And now, Kellum says that it is trying to wait out yet another bust. "This is the third time we've been through this," he avers. "Our parent company has been in business since the late '70s and this is the third time this has happened in the history of the company. It'll eventually turn around; it takes time and a lot of patience. You have to diversify; you have to have a niche to fit into and then diversify the services you're providing."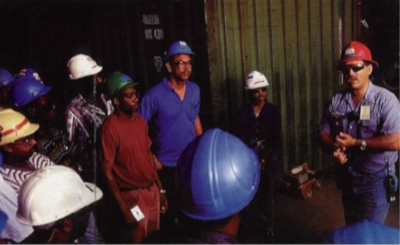 "In Trinidad, when we first came down here, there was an industrial explosion. We worked on straight construction projects until 2013," he continues. "That's when the Recession started hitting hard. Companies are not spending as much money on capital projects as they were prior to the Recession; they really pulled in their spending. A couple of years ago, we were working anywhere from 50 to 100 projects a year. That's been cut in half. This year, our project count is around 30 for the year. A couple of years ago, the projects were valued between $2-5 million; now we're doing a few projects of two and three hundred thousand, upwards to $1.5 million. So, the size of the projects and their quantity has really been reduced. The work that they're doing now is 'license to operate' work; it's work that they have to do to continue to operate their facilities – maintenance work and repair work that's required. They're not doing the optional 'if we improve this, we can make more product,' type of operations, they're doing 'if we fix this, we can keep running' type of operations. So we've had to diversify back into the service sector to support those operations."
In fact, when it comes to diversifying, Kellum says that over the next five years, he would like to see BSI diversify completely out of the petrochemical industry, all together, and into other areas such as food service, transportation, and tank fabrication. And he believes that the company's core competencies would translate well. "You don't have explosive gases running through a soup plant, but you do have high temperatures, the same types of corrosion, the same types of problems, but they have to be fixed to a much more stringent standard than what we're dealing with now as far as cleanliness and material traceability," he says. "And those are things, that with our quality program that we have in place, and our ethics that we have in putting out a good clean product, it's easier for us to move up to the food services industry than it is for someone to come over out of that industry to ours and try to do the same type of work."
Meanwhile BSI Services Trinidad Limited will continue to offer its current clients the same high quality work for which it is known throughout the island nation. "We're an ISO 9001/2008 company," Kellum declares. "It's a quality standard that we meet. There's also a requirement within Trinidad and Tobago that's called the STOW certification (Safe to Work). STOW certification is required with all of your large oil companies in Trinidad. Out of all the companies that certify in Trinidad, BSI Services scores in the top two out of 476 companies."
In addition, BSI Services is also well-known for its honesty and integrity. "If it's not the right way to do it, then we're not entertaining it," says Kellum. "We're only going to do it if it's the right way. We have a moral obligation to do that, and we're going to tell you the way it is."
AT A GLANCE
WHO: BSI Services (Trinidad) Limited
WHAT: A construction and project management company
WHERE: La Brea, Trinidad & Tobago
WEBSITE: www.bsi-services.com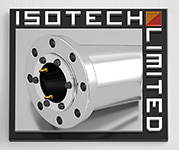 Isotech Ltd. – Isotech Ltd is registered as a Limited Liability Company in Trinidad and Tobago. Formerly known as Carber Trinidad, Isotech provides specialized services to a wide range of customers in the Trinidad Energy Sector. The company was established in June 2013 to reduce risk to people while improving plant and equipment reliability in a cost-effective manner.
Isotech holds the licensed patent rights from Carber for a number of products which offer a variety of benefits to the end user such as cost savings, efficiency, time savings, improved safety, and reduced environmental impact. Its core services include the provision of an innovative hydrostatic testing process and hydrostatic/hydrodynamic isolation systems.
Some of Isotech's customers include: Atlantic LNG, British Gas/ Trinidad & Tobago, Petrotrin, Methanex, Phoenix Park Gas Processors Ltd., IPSL, Trinity Exploration and Production Ltd., BP Galeota, BHP Billinton, EOG Resources, Samsung, Engineering Ltd., CB&I Americas, and Pint Lisas Nitrogen Ltd. – www.isotechltd.com