Quality Incorporations VII Ltd – Manufacturing Life's Necessities
Business View Caribbean profiles Quality Incorporations VII Ltd., a manufacturer of paper products, located in Kingston Jamaica.
Krishna Vaswani formed Quality Incorporations VII Ltd. in 2004, after returning to Jamaica from his studies abroad. His family already owned a wide range of businesses in the island nation, and with their help, he purchased the former tissue operations of West Indies Pulp and Paper, one of the largest manufacturing entities in the Caribbean. The manufacturing sector of Jamaica was slowly inching back and Vaswani saw this as an opportunity to rejuvenate an already well-known brand that could hold its own against the many imported products that, he says, were "bombarding the local market. Finished products coming into the CARICOM countries have a 20 percent duty, so we are very competitive in our market," he explains. "And we're focused on our customer needs and what the market demands, so it's a perfect match."
From the Kingston facility that houses the company's manufacturing, distribution, and administrative offices, some 55 employees produce the toilet paper that gets sold to retail, wholesale, and government offices all over Jamaica and beyond. "We cover the entire island through a daily distribution logistic system," says Vaswani. "We have a fleet of trucks. And we actively service the Caribbean – the Bahamas, Barbados, Antigua, Anguilla, Belize, St. Lucia, Dominica, and on and off, a few other markets. We are continuously penetrating new markets on a monthly basis. We're working on about five countries, right now. Being toilet paper, everyone consumes it."
Quality's raw materials are supplied through its international partners who ship sustainable forestry paper products to Jamaica from Europe, North and South America, and Asia. "We purchase parent rolls (Jamaica has high energy costs, so they don't have paper milling here) that go into our process, whereby they're unwound and rewound, embossed, perforated, cut, wrapped, and then bundled, palletized, shipped, and consumed," Vaswani states.
When Quality first entered the business, it had over 40 competitors. "I would say 40 of them were finished imports mainly from Trinidad, the Far East, and North America," Vaswani says. Over time, the local competition dwindled, then grew again when China began to ramp up its manufacturing efforts and people started to import more finished product from the Asian nation. "There have been one or two challenges that we have faced, but we continuously try to overcome them," he adds. "And today, we have about 21 or 22 competitors active in our market. But we have about 38 percent of it."
Vaswani believes that while price is obviously a major factor contributing to the company's success, another key is its excellent relationships with its local customers and the exceptional services it provides to them. Regarding its exports, he maintains that Jamaica's location as a major shipping hub allows Quality to more easily access and service nearby islands, since so many shipping lines call Jamaica their home port. Also, tissue paper is light, so freight costs are reasonable enough to keep the company competitive.
Increasing the company's product portfolio is one of Quality's main goals. "Currently, we have five key products," says Vaswani. "We started making toilet paper and within a twelve-year period, we're now doing industrial hand towels, industrial tee-shirts, paper napkins, and kitchen towels. So, we've grown the line and continue to expand and work with our customers to see what they require." The company's output has increased from an initial 10 tons per month, to over 200 tons of product, monthly. "We're number one in Jamaica; we're between number two and three in the Caribbean," he adds. "Determination, drive, focus, appropriate business principles, and a very dedicated team have allowed us to push our limits, grow our market, and work with our suppliers."
Vaswani believes that in addition to supplying a necessary product at competitive prices, Quality is helping the Jamaican economy by providing jobs. "This is a Jamaican-made product," he declares. "That means a lot to a lot of people who didn't have a job before, who are young, who are willing and able." And those workers are perfecting skills and helping to drive the country's productive sector with technological innovations. "As simple as some people make it out to be, toilet paper is highly technical to produce. Our plant is fully automated and we continuously strive to keep these machines up, to keep them going, keep them serviced, and keep them maintained."
And Vaswani, himself, feels that he has found a happy niche in his home country. "I moved back to Jamaica with the goal of being a producer and it worked out beautifully," he says. "When you're creating something, there's no greater joy. When these machines are running, it keeps your heart going."
AT A GLANCE
WHO: Quality Incorporations VII Ltd.
WHAT: Manufacturer of paper products
WHERE: Kingston, Jamaica
WEBSITE: sales@qualityincs.com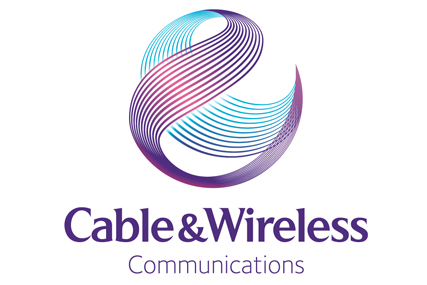 Cable & Wireless Jamaica Ltd. – Cable & Wireless Jamaica Ltd. (Lime Jamaica), the Jamaican subsidiary of Cable & Wireless Communications plc (CWC), provides voice, data, and IP services to business and residential customers, ranging from basic telephone services and internet access to managed data network solutions, ISDN, and cellular services via an enhanced network which became fully digital in 1991. The company, formed from the integrated businesses of Cable & Wireless in the Caribbean, adopted the LIME name in 2008. It is set to deploy 4G LTE services on the island after being awarded an AWS spectrum concession. CWC will be able to compete in the data services market with Digicel, which launched a network in 2012 and has been the only provider of high-speed broadband in Jamaica since then. – www.cwc.com
International Procurement Institute (INPRI) – The International Procurement Institute (INPRI) is an international center of excellence in public sector procurement. Its mission is to promote excellence in procurement by providing specialized training and education, advice, and support to a wide-range of stakeholders including governments, international organizations, and private sector companies. INPRI was established in 2007 in Washington, D.C. by a group of highly experienced professionals in diverse and highly complementary disciplines, including management, law, information and communication technology, public financial management, finance, and procurement. – www.inpri.org

TCI International, Inc. – TCI International is a U.S.-based communications company for military, radio, and data technology. TCI brings over 46 years of innovation in spectrum monitoring, radio direction finding, and signals intelligence solutions for civilian, government, and military agencies worldwide. The company also helps defend high-value areas such as government facilities, embassies, airports, harbors, and public venues. TCI is also a recognized leader in the design and manufacture of antennas for communications and high-power radio broadcasting. Selected for use in more than 100 countries, TCI products are supported by a global network of customer and training services. TCI is a wholly owned subsidiary of SPX Corporation. – www.spx.com