Corporate Electric Ltd.
In service to Cayman
Business View Caribbean interviews Dave Johnston, Managing Director of Corporate Electric, Ltd., as part of our focus on best business practices.
Corporate Electric Ltd. was formed in 2000 with the intent to create a premier service contractor for the Cayman Islands. "We saw the need for a company that was proactive and responsive," says Managing Director, Dave Johnston, who was brought onboard in 2001 to grow the company's service department. "Over the years, we were able to acquire numerous distribution lines including Kohler and SDMO generators, Siemens fire alarm systems, Fike fire protection systems, Panduit data systems, Lutron lighting control and shading systems, Eaton uninterruptible power systems, Buckeye fire extinguishers and hood extinguishing systems, LiftMaster gate and door systems, and Savant smart home automation, as well as several other smaller lines." he continues. "Having these distribution lines allow us to have the best possible pricing and technical support from our partners to be able to offer our customers a turnkey solution."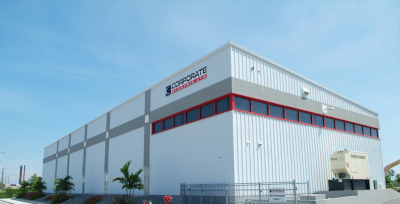 What started out as a small electrical contracting company began to expand its services in 2007, when the company established an MEPF engineering and design department, which now incorporates about a dozen of Corporate Electric's 60-plus employees.  "We have a very strong design department and we are able to produce our own AutoCAD mechanical, electrical, plumbing and fire protection drawings." Johnston says.
Another milestone occurred in 2014, after Johnston hired a business consultant to help the company move forward after the worldwide economic downturn. "That made a really big difference," he reports.  "Amongst other changes, we invested heavily in training to elevate the staff to their highest potential. We continue to provide training to all our staff on an ongoing basis and feel it is one of the most important aspects of our business."
In 2017, the company decided to move into the large projects market allowing them to more fully deploy the product lines it represents. "It is more beneficial for the end user when we are able to service the products that we are familiar with, have factory support, and for which our technicians have the training."
Today, Corporate Electric functions as a repeat service provider for the Cayman Islands' residential, commercial, and government sectors. Its customer base includes: architects, banks, law firms, accounting firms, utility companies, retail stores, restaurants, hotels, and supermarkets, among others. Services provided include: consultation and design/build services, new construction and renovation works for all sizes of projects, service calls, repairs and troubleshooting on all types of electrical systems, home and office automation, MEPF surveys, structured data cabling, solar installations, fire alarm, generator, UPS, and fire suppression.
While the company's client base is the Cayman Islands, Johnston relates that "it's not uncharacteristic to be asked by the companies which we represent to go into another jurisdiction to assist them either with a startup or other issues, and we have done that in the past. We've been to Jamaica, Turks & Caicos; we've been asked to help out in BVI and we've also been asked to provide services in St. Kitts."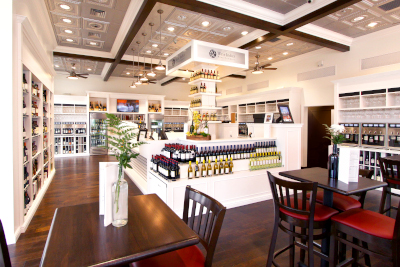 The company is currently expanding its physical footprint. "We just received approval to add on another 1,500 square feet to our building because we are growing and require additional space," says Johnston. "It is being fueled by what is happening in the marketplace. Cayman, right now, has a really robust economy. There are several players – one in particular is looking at spending half a billion in infrastructure over the next seven to ten years, and that's huge. And then, you've got all the services wrapped around that – several hotels that are coming onboard, so now's the time."
The company is also working on transforming its communications systems by replacing paper with digital options. "We're trying to use electronics to increase communication within the company and to our customers," Johnston notes. "Last year, we received a grant from the EU, because Cayman is a British Overseas Territory, to help streamline our operations. We used that money to purchase the software, and I'm hoping that most systems will be in place by the end of 2018."
"The most important thing is that we're focused not only on our customers, but our staff also," Johnston says in summation. "Our mission is to set the standard for quality and service in the Cayman Islands.  We are here to stay and we're here to serve."
Check out this handpicked feature on Telecommunications Services of Trinidad and Tobago Limited.
AT A GLANCE
WHO: Corporate Electric Ltd.
WHAT:  A premier electrical service contractor
WHERE: Grand Cayman, Cayman Islands
WEBSITE: www.corporate-electric.ky

Cayman National Bank – www.caymannational.com
Cayman National Corporation is headquartered in the Cayman Islands, one of the world's major financial centers, and has offices in Isle of Man and Dubai. Cayman National provides personal and corporate financial services to local and international clients with a full suite of banking, fund administration and investment management services.