Phoenix Construction
Design. Build. Manage
Business View Caribbean interviews Shayne Howe, Managing Director of Phoenix Construction as part of our focus on best business practices in the Cayman Islands.
The Phoenix Group is Cayman Island's first vertically integrated group of property development professionals. In operation since 1979, The Phoenix Group provides Design, Build and Management Services including property development, architectural, construction, information systems, and facilities management through five diverse companies: Delphi Information Systems Management; Exeter Property Development; Icon Architecture; Condor Properties; and Phoenix Construction.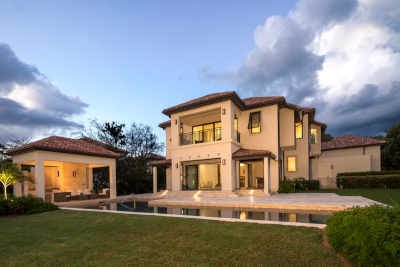 Shayne Howe, Managing Director of Phoenix Construction, sheds some light on this well regarded industry leader headquartered in the Cayman Islands. "Next year, we'll be 40 years old. I'm the second generation – my father and uncle retired about 15 years ago. The company originally started doing commercial renovation work and ground-up projects in the commercial arena. We then grew into the industrial, distribution and public sector markets taking on a wide range of diverse projects. Over the last decade we have added hospitality and high-end residential as areas of focus. The Phoenix Group has several integrated companies, but Phoenix Construction is where we started, and construction and development remains our core business today."
Phoenix Construction works on Grand Cayman, Little Cayman, and Cayman Brac.  In 2015 they incorporated a sister company in St. Kitts & Nevis, where they're currently involved in an amazing 2500-acre development at Christophe Harbour. This development features a residential component, a hotel component, and a golf and super-yacht marina. Phoenix is doing the upland development for the marina. It is now in place and active, and they have just completed two blocks of retail buildings which are now open for business. Nearing final completion is the Customs & Immigration building; the flagship for the new town centre slated for that location.
As general contractors, Phoenix Construction is a large employer in the Cayman Islands. Along with a full-time staff of 60, they hire a number of local subcontractors to meet fast-paced project demands.  A single hospitality project could have 150 people on the job at any given time. According to Howe, "We've always had to be adaptable to following trending markets and more importantly predicting market shifts in advance. One of the pleasures of working in smaller island nations is the variety of the project types we take on, from new builds to renovation projects in the various sectors. These opportunities have included supermarkets, cold storage distribution, office, hurricane shelters, schools, stadiums, car dealerships, water plants, gas stations, power distribution, renewable energy, hotels, condos and high-end residences just to name a few. The variety keeps things interesting. The type of work we're doing right now might change in 2 or 3 years if one market goes soft and another area grows. For example: after 2008, when the commercial market got really quiet, the trend was turning to high-end residential. We were finally getting baby boomers retiring to the island; local professionals were moving from small, two-bedroom homes and buying waterfront or canal-front properties. We started doing more residential, delivering a lot of design build projects, and that arena was about 50 percent of our business."
At that time, Phoenix acquired a high-end residential contractor and brought them on board to aggressively take on that sector. Howe's senior partners had retired several years prior and like-minded individual, Brent McComb, came on as support in a leadership role. The two are now Directors of the business. McComb leads the residential side, and Howe primarily leads the commercial side. The last two years, commercial and residential business has been split 50/50, but that could change in the next while. "The commercial market is strengthening in Cayman," says Howe. "We have a lot of hospitality renovation projects and hotel development planned for the Islands. It's an area of the business we've been focusing on over the last six years. We've done substantial renovations at the Marriott, the Ritz Carlton, and the Westin. Hotel development always opens up opportunities in other supporting sectors"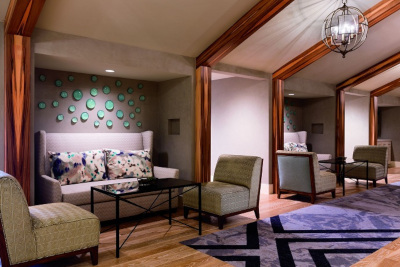 The Phoenix Construction head office is in Georgetown, Grand Cayman, with a warehouse facility on-site, and warehouses with open storage in several other locations. Materials come from around the world. The Christophe Harbour project in St. Kitts is especially interesting – designed with an old world ambience, so Phoenix is sourcing reclaimed tiles from France; doors and windows from Lebanon. All procurement is handled in-house, a job in itself to coordinate all the materials and have them arrive on time. Because nothing is manufactured on the Island except concrete blocks and insulated concrete form (ICF) blocks, most everything else from a building materials prospective is shipped in. As a result, Phoenix continues to enjoy valuable long-term relationships with many suppliers and customers.
Competition is strong in Cayman. Howe reports, "There are hundreds of contractors, from a two person company to ones our size. A lot of people got into construction after Hurricane Ivan when it became a booming industry. We do things differently than most. We spend time with our clients up front, assisting with the design process, pricing, scheduling, talking about logistics, procurement and getting long-lead items on their way. We do a lot of design build work, which is different than just getting your drawings drafted by an architect and sending them out to a bunch of contractors to get bids before starting the job. Our early involvement allows us to share our project knowledge during the design phase which adds considerable value to the project and our Clients.
"Our people are exceptional and make us who we are. We are so fortunate to have such a solid group of industry qualified, career driven and client focused individuals. They take the necessary time at each stage of the project to ensure our clients understand and stay informed along the way. That's what has helped grow our reputation. We have a large repeat clientele base in all our divisions – commercial, industrial, high-end residential. We're in a relatively small market regionally, so it's important that every client feels they want to do their next project with us when we're done."
Safety and training is very important to Phoenix. In fact, Phoenix was involved with helping the government draft safety laws for the country. Everyone on the team has the required hours of safety training, as well as other in-house education on topics related to their specific areas of the company. Phoenix maintains all necessary contract works, public liability and workman's comp insurances for its projects and staff.
On the tech front, Howe notes, "Getting into the computer age in construction is one of the reasons we started our IT Company 15 years ago. This year we're implementing new project management software, which is taking our projects on-line into the cloud. There's also a client module, so they can be updated with daily progress reports on their projects. We're also implementing new estimating software this year and refreshing our marketing initiatives with a new website."
Phoenix is a staunch advocate of sustainable construction techniques and material selections. Working on distribution and larger commercial buildings, it's necessary to the bottom line to implement the most efficient systems for keeping energy costs down. Solar projects, geo-thermal, mechanical and electrical systems, fixture and appliance selections, all are important. The majority of commercial buildings are sustainable in nature; steel construction, recyclable materials, every building gets better. Howe explains, "It is key that the client understands that a little extra money spent over the first few years of their projects pays a big dividend in short order with our high energy costs in the Caribbean. The western side of the Caribbean saw changes to our building codes after Hurricane Ivan. In the last year we moved to the International Building Code (IBC), but for the last two decades we already had a high standard for specifications. The eastern Caribbean being hit by Irma and Maria, the majority of those small nation countries are assessing their building codes and going through a similar exercise as we did but, right now, many are still in recovery mode, so regulation changes will follow that."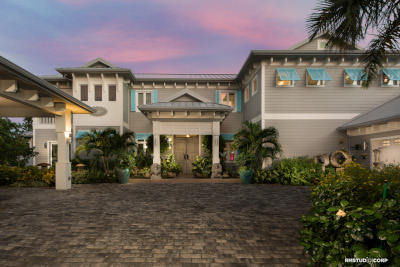 Phoenix Construction just re-evaluated their five-year vision plan and is looking for opportunities to grow regionally in other countries. They are interested in a long-term development opportunity rather than short-term projects; the right client and the right partnership where they can develop a relationship and provide what isn't being serviced already. "We know what it feels like to have competitors come into your marketplace," says Howe. "Our goal is to complement and grow with the needs of that country where qualified services are needed. To bring the expertise we've gained in the region over many decades and try to expand on it and spread our wings. That's the growth plan.
"We have a fairly solid marketplace in the Cayman Islands, our customers know who we are, and for us to grow and get into other markets regionally, we'll be primarily focused on hospitality and resort, commercial, distribution, infrastructure and high-end residential. Those are areas we feel we can contribute to other islands where they don't have those types of contractors. If someone is looking for a respected qualified Caribbean contractor to work with on their next project, the Phoenix Group would be the right group to get in touch with. We would like to reach out to other islands and make them aware that we're interested and we want to do business."
Check out this handpicked feature on Liccom – Sint Maarten.
AT A GLANCE
WHO: Phoenix Construction
WHAT: An integrated property development company
WHERE: Grand Cayman, Cayman Islands
WEBSITE: www.phoenix.com.ky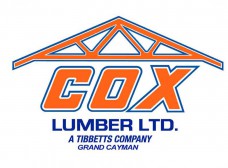 Cox Lumber Ltd. – www.coxlumberltd.com
Cox Lumber Ltd. was founded in 1949 by Linton N. Tibbetts, who purchased a half interest in the six-year old Cox Supply Company in the United States, which later became the Cox Lumber Co. Twelve years later, Tibbetts purchased the remaining half of the company and set his sights on becoming the largest independently-owned lumber and building materials supplier in the state of Florida, and the largest roof and floor truss company in the Southeast United States. In 2006, the Tibbetts Family sold Cox Lumber Co. to The Home Depot after posting record sales of $396 million in 2005, with 28 locations including 11 truss plants and 15 door plants in Florida and the Cayman Islands.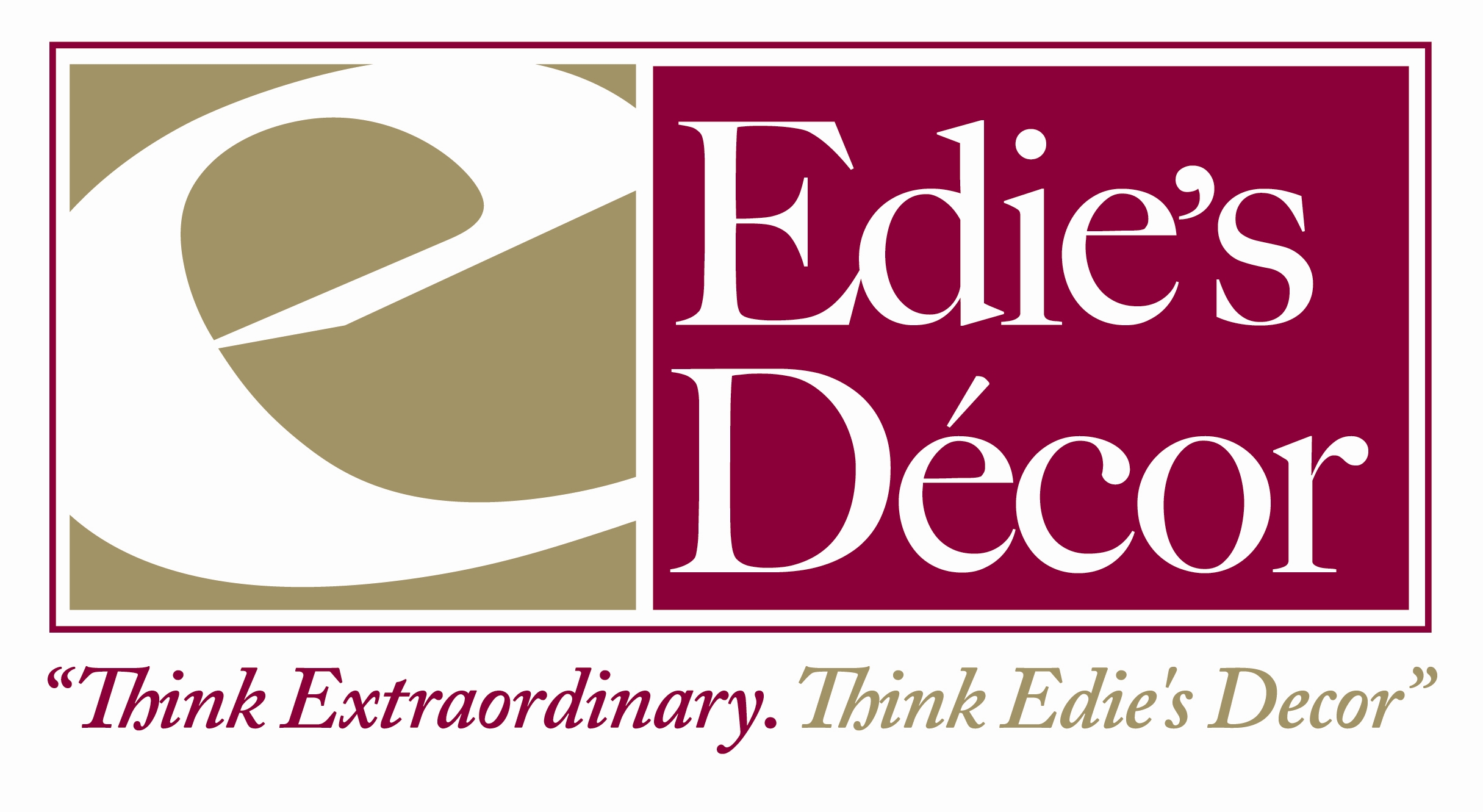 Edie's Décor – www.ediesdecor.com
Edie's Décor, a family-operated business, has enjoyed serving Cayman for over 35 years. We stock an exceptional range of flooring products from European tiles to American luxury wood and vinyl planks. Our Soft Furnishings division provides custom window treatments and on-site upholstery and drapery fabrication.
Advance Fire & Plumbing Ltd. – www.advancefireltd.com
Advance Fire & Plumbing Ltd. provides engineering and design services for all types of projects, including wet fire sprinkler systems, dry fire sprinkler systems, deluge systems, foam systems, clean agent fire suppression systems, and kitchen hood systems, throughout the Caribbean and Central and South America.

Convoy Custom Interiors Inc. – www.convoycustom.ca
CCI was established in 2003 to meet a growing demand within the industry for a traditional custom cabinet making company that relies on high end cabinet makers & finishing technicians to produce millwork rather than machinists & assemblers. We pride ourselves in being able to provide a complete service from design of millwork, to manufacture & installation.

The Bamco Group – Specializing in custom home interiors is our focus. Working with the top contractors, Home Builders and Designers is what has brought us to the forefront of the Custom Cabinet Industry. As the recognized leader in high end finishes throughout the Caribbean the Bamco Group will deliver your projects on time and on budget. – www.thebamcogroup.com