Island Car Rentals Jamaica
Explore paradise with us
Business View Caribbean interviews Michael Campbell, Managing Director of Island Car Rentals, for our focus on Outstanding Companies in Jamaica.
Island Car Rentals is a wholly-owned Jamaican company that started by happenstance in 1973, and now proudly serves local residents, visitors, and business clients with a fleet of over 1,000 late-model rental vehicles – the largest offering on the island. Choices include minivans, light commercial vehicles, and small sporty models, as well as luxury sedans and SUVs. Each and every Island Car Rentals experience comes with the friendliest smiles and best customer service imaginable. Indeed, the options for exploring paradise have never been more pleasing.
Trusted by of a loyal host of travel partners worldwide, Island Car Rentals has earned top honors over the years, named at the World Travel Awards as "Jamaica's Leading Car Rental Company" and "The Caribbean's Leading Independent Car Rental Company." The business operates as a full-service ground transportation company, providing car rental services and catering to clients who don't want to drive themselves. Options range from private transfers (using either a spacious sedan or 14 or 25-seater buses depending on the numbers in the group), to day trips on 14 or 25-seater buses, to executive chauffeur service with luxury sedans.
Island Car Rentals is headquartered in New Kingston (one of Kingston's main commercial centres) with additional offices conveniently located at Norman Manley Int'l Airport (Kingston) and Donald Sangster Int'l Airport (Montego Bay). Speaking to the unusual beginnings of the firm, Chairman and Managing Director, Michael Campbell, relates, "I started the Island Car Rentals business purely by accident. I was in real estate at the time, and my business partner and I bought a building uptown from a car rental company. We had a deal that they would have the downstairs and we would have the upstairs because we wanted to use their rent to pay the mortgage. One evening, I went downstairs and saw their staff with all long faces – they were losing their jobs at the end of the month because the owner was leaving the island. I thought, but he has a lease; if he leaves, who's going to pay the mortgage?"
As one who lives his life by the mantra: "We're constantly faced by opportunities, brilliantly disguised as insoluble problems," Campbell pondered the opportunity in front of him. He owned the building; the staff had 15 years of experience and knew how to run the company; all he needed was a telephone line and some vehicles. He recalls, "I did a plan to see how many vehicles I would need to pay the mortgage; that was all I was interested in. It came out it was 20. So, I went to the bank and they agreed to back us, and the day after they approved it, the government banned importation of cars in Jamaica."
Undaunted, Campbell decided to buy his tenant's second-hand fleet, but there were only four cars left. Then, he saw an ad from Avis, selling out their second-hand fleet – so he bought the four cars, plus Avis's 16, and went along quite nicely paying the mortgage. At the time, there were ongoing challenges from the government's Ministry of Housing towards real estate developers, so Campbell and his partner decided they had built their last house in Jamaica and were now in the rent-a-car business. That was in 1973.
Island Car Rentals has incorporated many changes in the years since and growth has been steady. Campbell, who owns 70 percent of the company, acknowledges, "My grandfather and my father taught me that business only goes in two directions – up and down. If you try to stand still, you're going down. There's only one alternative: if you want to succeed you have to grow. So, we started out with four cars and the last time I checked we were at 1,500 rental vehicles, including buses and pickups. That's bigger than all the multi-nationals in Jamaica put together. The vast majority of our rentals are with foreign visitors, particularly from the Jamaican diaspora – second and third generations who have heard stories from their grandparents about what Jamaica is like and they're coming home to visit."
The company is comprised of a few different divisions. It has maintenance facilities in Kingston and Montego Bay with major parts departments. Having learned by experience that the largest cost in an accident is the cost of downtime when the vehicle is not available for rental, the company carries a larger parts inventory than most new car dealers. Island Car Rentals' garages, in terms of volume of production, are some of the largest in Jamaica. There is a significant used car sales department, as well. Unlike in the U.S., where companies can trade a used fleet back to the manufacturer for a new fleet, Jamaica doesn't have that luxury. They have has to sell the cars, themselves, one at a time.
Island insures its rental cars for third-party fire and theft, and any damage done by the rentals to third parties is covered by that insurance. But damage to the company's vehicles is Island Car Rentals' responsibility. In that regard, the renter is responsible for all damages he does to the vehicle, but if he doesn't want to take that risk, there are options available to reduce it. He can pay a certain amount extra per day, and not be responsible for anything, or only the first $500, or the first $1000.
When it comes to outperforming the competition, Campbell declares, "We emphasize service, service, service. When a customer lands at the airport after a long flight and undergoes all the hassle of immigration and customs, by the time he gets to our desk, all he wants to see is a smiling face, and the keys to his car, and somebody who calls him by name. Our staff is trained that they cannot have a bad day. If they have a problem at home, leave it there or don't come to work. The man or woman coming to us must see that welcoming look, and think 'Thank God, at last, somebody who smiles at me.' We have just under 300 employees and most of our managers have been with us 30-odd years, some 40. We treat staff like family. Our best employees are ones that have left for another, higher-paying job and then come back. When I say I cannot pay them more, they tell me, "Mr. Campbell, money is not everything in life. You have to feel comfortable."
Most rental bookings are done online through the Island Car Rentals website. Initially, only two percent of bookings came from there, now it's more than 50 percent. And improvements have been made, so you can book online from your cell phone. With the size of the company fleet, availability is guaranteed. Campbell notes, "If it's not the type of vehicle you ordered, you get an upgrade free of cost. That's a big advantage for us over the competition – if you are a travel agent or a tour operator with a client sitting in front of you needing a vehicle, you get instant response. We have long-time partnerships with all the U.K. tour operators, some for 30 or 40 years, with just a verbal understanding. For marketing, we deal with the Jamaica Hotel and Tourist Association and most publications that do articles on Jamaica, and we belong to the Jamaica Rent-A-Car Association, as well as many other industry organizations."
From a technology standpoint, Campbell says, "I challenge my managers that every year they must give me at least one or two innovations to keep us ahead of the competition. We are constantly upgrading our methodologies and looking for improvement. We retain technology partners on an annual basis – some are local, some foreign. As for the future of electric vehicles in Jamaica, the only way the electric vehicle system is going to work is following what the Israelis have done. They have put in a number of stations, approximately 50 km apart, where you can pull up and change the battery in the car within two or three minutes, instead of waiting for an hour or two for it to charge. That system will work here. In the meantime, at Island Car Rentals we're looking for the most energy efficient cars because our clients want that, as well."
In the four-plus decades since Island Car Rentals began, vehicles have come a long way in efficiency – ones that used to give 15 miles to the gallon, now give 40 or 50. Island Car Rentals, too, has evolved as a company. But its commitment to giving the absolute utmost in service to customers has never waivered. Campbell sums it up well: "My managers and staff have chosen a company theme song that they insist we play at every company function – it's Tina Turner's 'You're Simply the Best.' And that says it all."
AT A GLANCE
Who: Island Car Rentals
What: Jamaica's leading car rental company
Where: Montego Bay and Kingston
Website: www.islandcarrentals.com
Magna Motors Dealership Ltd. – www.hyundaijamaica.com
The exclusive distributor of Hyundai in Jamaica.  
Incorporated in the 1970s in the Dominican Republic by the Lama family, Magna Group is a leader in the Automotive, Finance, Tourism and Manufacturing industries.
Hyundai motor company, South Korea's largest car manufacturer is the fourth largest in the world with some of the most highly respected research and development centers in the industry.  Hyundai's modern premium direction embraces new values and unique experiences that go beyond the customers' expectations.  
The respected Hyundai marque is one of the fastest growing brands in the world focused on innovation, quality and performance with fuel economy standing as one of its best attributes.   
Magna Dom Rep has been a Hyundai's dealer in 1974, the first to be appointed worldwide outside of South Korea. This heritage brings a deep understanding of the brand and the rationale behind producing some of the best automobiles in the world. 
Since 2015, Magna Motors Dealership Limited is delivering the same exceptional automobiles with award-winning safety, service and after sales care to Jamaica. Hyundai has had significant sales growth and improvement in brand acceptance as we strive to bring the best to Jamaican drivers and by extension the Caribbean.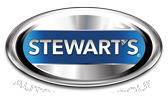 Stewart's Automotive Group – stewartsautogroup.com
Stewart's Fleet Solutions is a subsidiary of Stewart's Automotive Group – a family-owned private automobile business that has been in operation since 1938.  Our fleet product offers a wide variety of vehicles – from bikes to bulldozers. Our services include inhouse financing with flexible options, rental and leasing services, and a team dedicated to serving you.  Our Motor Vehicle Affinity Program (MVAP) is a unique discount program where your employees/associates can benefit from any of our services!