"We are going to open to the world"
"This new airport is going to lead to a transformation of my country," exclaims Dr. Rudy Matthias, CEO of the International Airport Development Company Limited (IADCL), a wholly-owned, limited liability company of the government of St. Vincent and the Grenadines. Incorporated in 2004, the IADCL was given a mandate to spearhead the construction of a new greenfield airport at Argyle, on 275 acres of land on the southeastern tip of St. Vincent, and to help put in place the management systems for its future operations.
Work on the new airport was begun in July 2005, and the facility was initially slated for an opening in 2012, but construction delays prompted several postponements. The new, official opening date is now February 14, 2017. Until then, visitors to the multi-island state will continue to utilize the E.T. Joshua International Airport on St. Vincent, and the country's several smaller airstrips scattered throughout the Grenadine islands of Canouan, Bequia, Union, and Mustique.
Replacing the E.T. Joshua Airport with the new one at Argyle will finally allow the world's larger passenger jets to fly directly to St. Vincent and the Grenadines, whereas, before the country was hamstrung by a lack of sufficient runway length and parking space. "The E.T. Joshua Airport is standing on 63 acres of land," explains Matthias. "The parking area for planes is about two acres of land. The terminal building has about 20,000 square feet of floor space. At Argyle, the terminal building is 135,000 square feet of space on three floors, and we have a paved area for parking planes of up to 20 acres." Most important is the fact that the new runway at Argyle will be 9,000 feet long and 150 feet wide, capable of accommodating jets as large as the Boeing 747-400 series.
Matthias elucidates the new airport's potential for significantly growing the country's tourism industry, which became a necessity when world politics forced it to decrease its former reliance on agriculture. "Up to 1979, we did very well with agriculture, and bananas were the main crop we exported," he begins. "We sold bananas, mainly to Britain, and the industry hired nearly 50 percent of the labor force in St. Vincent. But, between 1979 and 1992, conditions in the European market started changing. The WTO (World Trade Organization) rules prevented the European Union from continuing to import bananas from former colonies like St. Vincent and the Grenadines on preferential terms. So, as a former British colony, we found that we had to compete in the open market with Latin American countries that were able to produce and sell bananas far cheaper than we could. So, while we could continue to sell, the price that we were able to sell our bananas for, no longer was remunerative for us.
"As the banana industry started declining, the government was forced to find an alternative to bananas, and we recognized that the services sector had some potential for us, especially tourism. So, we started trying to build the tourism sector, but we recognized that there was a significant constraint in its development. And that constraint was the hassle that tourists had coming to St. Vincent and the Grenadines, because in order to get, for example, from Miami to St. Vincent, you were likely to take a jet like a 3019 or a 757. But that aircraft couldn't land at the E.T. Joshua – the strip is not long enough for it. So, the tourist has to stop at one of the other regional airports, like Barbados, or Trinidad and Tobago, or St. Lucia, and then take a smaller plane to come to St. Vincent. Now, many of those countries are also competing for tourists. And if you think about someone wanting to have a vacation in the Caribbean, and having to spend so much time getting to their destination, it becomes an unattractive proposition. When you have to take a plane from Miami and then wait for six or seven hours, sometimes, for a connecting flight to St. Vincent, it puts St. Vincent at a disadvantage.
"So, we recognized that in order to build our tourism sector, we had to solve the air access problem; we had to have an airstrip and an airport that allows for direct flights to the destinations where the tourists are coming. We needed a strip that can accept jets that are coming from the U.K., from Canada, and the eastern seaboard of the U.S. And we are going to have the possibility, now. We have a facility that can accommodate jets coming from just about anywhere, because our airstrip allows us to accept planes as large as a 7-400 wing."
While realizing that a new, modern airport would be essential to the country's economic future, the cost of the project was daunting. "For a small county like St. Vincent, at the time when we proposed the project in 2004, the cost was estimated to be about 40 percent of the GDP of the country," says Matthias. "And for any project that is so large relative to the size of the economy, you know you're going to have problems if you try to finance it using debt. So, what we had to do was rely on friendly partners to assist us." As part of the financing package that the IADCL put together, Matthias says that there was a "healthy helping of support" from friendly countries.
"Over the years, we got significant support from Cuba," he states. "They did not provide funding but they did provide technical support; many engineers and technicians and operators came here and assisted us since 2005, and have helped us with the designs and with work on the airfield. We got support from Venezuela – they provided the initial set of earth moving equipment that we needed. We built this airport on land where we first had to excavate three mountains and fill up two very large valleys. This was still the best site, but it was an expensive site to prepare."
"We got substantial financial support from Taiwan," Matthias continues. "They've given us loans and grants, mainly to assist with the construction of the terminal building. We got $10 million from Trinidad and Tobago, one of our CARICOM brothers; they recognized that we needed to develop our tourism sector. They never asked us for anything in return. We got some help from Libya, Iran, Mexico, Georgia, and Turkey, or as our Prime Minister called them 'The Coalition of the Willing.' And they have assisted us in such a way, that with the resources we were able to raise both from selling lands and from raising commercial loans on very good terms, we able to deliver this project to the people of St. Vincent and the Grenadines."
Now that the new airport is just weeks away from opening and tourism to St. Vincent and the Grenadines is expected to escalate, Matthias says that the government has indicated its interest in working with the country's private sector to increase the number of available hotel rooms. "Because without an increase in the number of rooms, we are not going to achieve the benefits that we hope to see from the investments in the airport," he says. "These things are not going to happen overnight, but as more and more businesses recognize the opportunity, you're going to have locals investing in small hotels, and we expect to see some of the hotel chains expressing stronger interest in St. Vincent. Remember, before, you could hardly expect a fairly large hotel chain to be established in St. Vincent. If I invest in a big hotel in St. Vincent, how am I going to get people there? But that problem has now been solved by the government making the investment in the infrastructure. Now, what we expect is that the business people will see the potential that has been created for profitable investment."
In addition, Matthias believes that other sectors of the economy stand to benefit from the new Argyle Airport. "We can now have larger cargo planes flying into St. Vincent, and with that, we can afford, now, to have lower freight costs for sending some of our produce to market," he says. "Farmers can benefit from the expanded market reached by expanded air access, as well. And, if you are a businessman and want to invest in some business in St. Vincent, up to now you have to struggle with taking a plane to one of these regional airports and sit and wait until you can get a connecting flight to St. Vincent. Sometimes in the process, you lose an entire day. And you will find, too, that when you're returning, you could also lose an entire day. Now for some business people, that isn't acceptable. Now, we have the potential with the new airport for someone leaving Miami at one o'clock and arriving at St. Vincent at four o'clock, and the next day they can leave and get back to Miami in three hours. That is the potential that has been created and it is going to impact all of the sectors."
"So, we are now open for business," declares Matthias, triumphantly. "We are looking for new airlines who want to fly to St. Vincent, and we are looking for new investors who want to come here to establish hotels and supporting businesses – restaurants and other facilities that would enhance the tourism product. On February 17th, we are going to open to the world."
AT A GLANCE
WHO: SThe International Airport Development Company Limited
WHAT: Responsible for the financing and construction of the Argyle International Airport
WHERE: Argyle, St. Vincent
WEBSITE: www.svgiadc.com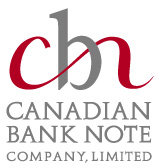 Canadian Bank Note Co. – The Canadian Bank Note Company is a Canadian security printing company. First established in 1897, to supply security-printed products to the Canadian government, it is best known for holding the contract with the Bank of Canada to supply it with Canada's banknotes. The company's other clients include private businesses, national and sub-national governments, central banks, and postal services from around the world. In addition to bank notes, the company produces passports, driver's licenses, birth certificates, postage stamps, coupons, and many other security-conscious document-related products. It also prints and provides document reading systems for identification cards, lottery tickets, stamps, and bank notes. – www.cbnco.com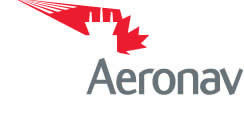 The Aeronav Group – The Aeronav Group specializes Aeronav specializes in Integrated Air Traffic Control (ATC) Systems, Prefabricated VCR's, Mobile ATC Towers, Ground-based Radio Navigation Aids (NavAids), Airfield Lighting Systems, Power Supply Systems, and Control Tower Design. Aeronav services range from design, integration, installation, training, and maintenance services to global turn-key solutions for Air Navigation Service Providers (ANSP), Aviation Organizations, and Airport Authorities worldwide. All systems are commissioned in compliance with ICAO and FAA recommendations.  – www.aeronavgroup.com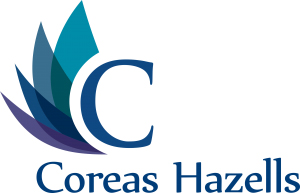 Coreas Hazells Inc. – The oldest registered company in St. Vincent, established in 1845, Coreas Hazells, Inc., is comprised of the following departments: Hardware and Building Supplies; Pharmacy; Wholesale Food and Liquor; Automotive; Cruise Line, Cargo and Freight; Customs Brokerage Services; and Insurance. – www.coreas.vc