Axiscare Health Logistics – One Hundred Percent Puerto Rican
Axiscare Health Logistics is a major distributor and wholesaler of medical and surgical equipment and supplies on the island of Puerto Rico. It was founded in 1986, has 350 employees, and operates out of a 100,000 square foot facility in Toa Baja. Its products come from hundreds of U.S. manufacturers. One of its divisions sells to doctors, hospitals, physician groups, and emergency treatment centers; another division sells directly to the island's Medicare and Medicare Advantage patients; a third services third-party logistics customers.
Some of the company's medical devices and supplies include: Commodes, Urinals, and Bedpans; Continuous Passive Motion (CPM) Devices; Blood Glucose Monitors and Supplies; Heat and Cold Applications; Hospital Beds; Manual Infrared Heating Pad Systems; Pneumatic Compression Devices; Pressure Reducing Beds, Mattresses, Overlays, and Pads; Traction Equipment; Transcutaneous Electrical Nerve Stimulators (TENS) Units; Canes and Crutches; Patient Lifts; Power Operated Vehicles; Seat Lift Mechanisms; Walkers, Wheelchairs  and  Accessories; Orthoses; Breast Prostheses and Accessories; Ostomy Supplies; Tracheostomy Supplies; Urological Supplies; Nebulizer Equipment and Supplies; Oxygen Equipment and Supplies; Ventilators, Accessories and Supplies; Surgical Dressings; and Diabetic Shoes and Inserts.
Alberto Camara is Vice President and Chief Operating Officer of Axiscare. He believes that his company is a leader in its sector "not because we sell more than our competitors, but because we bring better customer service – we have just-in-time delivery." Camara explains that if Axiscare gets an order from a hospital before 11 AM, it will guarantee delivery that afternoon, anywhere on the island. "We have a huge commitment to our customers and our patients," he adds.
Sonia Flores is Axiscare's Procurement Director. She maintains that the company's success also can be attributed to its intimate knowledge of the local marketplace. "Huge multi-national companies come here and try to take our market," she says. "But they don't know what the people really need. Even though we have partnerships in the states, we are one hundred percent Puerto Rican, looking for better service for our Puerto Rican people." Camara agrees: "Every customer has different needs. We have the ability to find solutions for our customers; we have a staff that is knowledgeable about products and markets. That's our real asset – our people."
Camara says that the fourteen year-old company is now planning to enlarge its Toa Baja operation. "We are going to expand our building because we are getting more market share in the hospital and physicians groups and in direct service to patients," he says. "So we are going to need to expand our warehouse facility." Axiscare is also planning to grow its territory. Currently its customers are either all on Puerto Rico, or they are veterans hospital patients on the three U.S. Virgin Islands: St. Thomas, St. Croix, and St. John. "The owners of the company have the vision to capture the opportunities," Camara states.
Axis Health Logistics is committed to its customers, its patients, its many vendor partners, and its local community. No doubt this one hundred-percent, Puerto Rican company will continue to thrive and grow for many years to come, supplying quality medical products and equipment when and where it's needed.
AT A GLANCE
WHO: Axiscare Health Logistics
WHAT: Wholesaler and distributor of medical equipment and supplies
WHERE: Toa Baja, Puerto Rico
WEBSITE: alberto.camara@axcare.com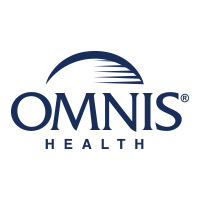 Omnis Health – Established in 2008, Omnis Health quickly became a leader in blood glucose management products, obtaining a large share of the Medicare Mail Order market. Quality products, strong infrastructure, industry insight, and a reliable supply chain make Omnis Health a trusted partner for Durable Medical Equipment companies, wholesale distributors, and retailers, alike.  It markets a line of feature-rich, no coding, Embrace blood glucose meters and monitoring products, which are cost-effective, and innovative, providing quality and value for its clients' patients.                                         www.omnishealth.com
Drive Medical Designs and Manufacturing – One of the fastest-growing, major manufacturers and distributors of durable medical equipment in the home healthcare, medical/surgical, and rehabilitation markets, Drive Medical provides mobility, bariatric, pressure prevention, self-assist, and rehabilitation products, including wheelchairs, beds, power scooters, electrotherapy devices, and pediatric and personal care products. – www.drivemedical.com