The Spectrum Management Authority of Jamaica
A Conversation with Dr. David McBean
Business View Caribbean profiles The Spectrum Management Authority of Jamaica by having a Conversation with Dr. David McBean.
The Spectrum Management Authority (SMA) is the national regulator for the radio frequency spectrum in Jamaica as authorized under the Telecommunications Act of 2000. The radio frequency (RF) spectrum is a valuable natural resource which facilitates the use of wireless technology for the development of the ICT (Information and Communications Technology) sector and is an enabler of businesses in other sectors of the economy.
The radio spectrum is a subset of the electromagnetic waves lying between the frequencies from 9 kilohertz (kHz – thousands of cycles per second) to 30 gigahertz (GHz – billions of cycles per second). These support a wide range of business, personal, industrial, scientific, medical research, and cultural activities, both public and private. Communications are foremost among those activities and, together with other radio services, are increasingly important to the country's economic and social development.
Efficient and effective spectrum management, therefore, is critical to spectrum allocation in a co-ordinated manner for the benefit of users at large without compromising national interests. Management of the spectrum is a combination of administrative and technical procedures with legal procedures necessary to ensure efficient operation of radio communication services.
Dr. David McBean is SMA's Managing Director. The following is an edited transcript of a recent conversation between Dr. McBean and Business View Magazine.
BVM: What are the main functions of the SMA?
McBean: "We do several things. We license and we authorize certain categories of users to use the spectrum. For example, for the broadcast services (TV & Radio stations), we  issue authorizations for  frequency use; for some other services licenses are issued – services range from amateur radio to television, mobile, maritime, aeronautical, and satellite services.
"We also are guided by the deliberations of bodies like the International Telecommunications Union, the Caribbean Telecommunications Union and other regional bodies so that our spectrum activities and plans are harmonized with international regulations.
"Monitoring of the spectrum for compliance is a significant part of our operations. We also do interference management. Sometimes operators, if their equipment goes out of sync, may start to broadcast inadvertently on frequencies that they shouldn't. Sometimes you have shared frequencies and you can't go above a certain power level – Wi-Fi devices, for example. Everybody uses the same Wi-Fi frequency, but you have to maintain your broadcasts within a certain power level, so that you don't generate harmful interference. So, the complexity of the management varies, depending on the band."
BVM: How many licensees are there in Jamaica?
McBean: "We have, typically, at any one time, over 500 active licenses. Some licenses are for short periods. For example, we issue frequencies to ships that dock in Jamaica; the port of Kingston is a very busy port, so we have a collaboration with the Maritime Authority to expedite licenses on a quick turnaround for ships that may be in port for anywhere between one day or a week. And then, there are some vessels that have regular calls and may apply for licenses for up to a year or two. Then there are some government agencies which are exempt. So, for example if the military is doing joint exercises with third countries, and they need some frequencies, we grant authorization for a fixed period of time."
BVM: Aren't there a limited number of available frequencies?
McBean: "In theory, there are an infinite number of frequencies, but in terms of 'usable' frequencies, there is a finite number."
BVM: Will you ever run out?
McBean: "We may run out of space in particular bands, depending on demand. A classic example is the FM band, which is pretty much full, because of the number of radio stations and because Jamaica is very hilly. So, we have to grant companies which are island-wide a range of frequencies to re-use to get full-population coverage. So, there are certain bands where a limitation will exist, just because of the frequencies available. Sometimes, this will be fixed that by advances in technology. At one point FM relieved congestion in the AM band; the next wave of radios will be digital radios, which will use less bandwidth."
BVM: Cellular telephone towers are owned by the companies, themselves. Do you control their use?
McBean: "When cellular companies are awarded a license, they have use of specific frequency bands, but they have to tell us which portions of the bands they're using on particular towers. So, at all times, we retain authority over what's being broadcast in a specific way. But, we manage that in collaboration with the users. For example, our major cell companies have in excess of a thousand towers. We don't monitor every last one; we do random monitoring. You work together with your licensees. We also have a very sophisticated, state-of-the-art monitoring system, which consists of both fixed sites and two mobile vehicles that we can use for more targeted investigations."
BVM: Is there a proliferation of "pirates" in Jamaica – unauthorized companies or people infringing upon others' bandwidths or frequencies?
McBean: "Not so much. That is one reason why we have the monitoring network. Maybe about a decade ago, it was a major problem. Also, when international calls were very expensive, there was an incentive for people to engage in call bypass and use satellite and other radio equipment to try and bring in international calls, illegally. But we work closely with the security forces in terms of seizing equipment and bringing people before the courts because it's a criminal offense."
BVM: Has anything of interest occurred recently within the SMA?
McBean: "Yes, there are a couple of things. Let me start on the commercial side, first. We just licensed a new cellular operator – a local Jamaican firm, who will be offering broadband LTE (Long-term Evolution) services in the 700 Megahertz band – and that's a band which has been popular in recent times. They'll primarily be doing data, so that will make three mobile band operators that we have. We have an established operator that is also moving onto an LTE network. Both operators have versions of LTE that they are rolling out. It will bring high-speed data to a lot of remote areas. We've also seen a sharp rise in people requesting broadband frequencies for data.
"Part of our agreement is to ensure that the country maximizes the economic benefit of the spectrum. One part of that is license fees and regulator fees that we collect from our licensees, but the other way is that we encourage innovation in new technologies that can drive economic growth. For example, we're engaged in a trial which is jointly run by Microsoft, USAID, NetHope, our parent Ministry, MSET (Ministry of Science, Energy & Technology) and the local Universal Service Fund company that generates its revenues from a universal service levy on incoming calls. And what they seek to do is to try to use TV frequencies that are not currently allocated for long-range broadband in rural areas. The country has significant mountains and you have populations in the interior that need to be reached by advanced telecommunications.
"On the regulatory front, there's currently a new Information and Communications Technology Act being drafted. This will effectively repeal two Acts: the Telecommunications Act of 2000, which was amended in 2012; and the Radio and Telegraph Control Act of 1973. It will modernize the legislation to make it more relevant to what is happening in the industry, as well as create a single regulator for the ICT sector.
"Currently, we have three regulators – The Spectrum Management Authority, which focuses on regulating spectrum, mainly in the broadcasting and telecommunications sectors, among other users; the Office of Utilities Regulation, one of whose divisions deals with other telecommunications, such as land lines, as well as consumer/operator relationships like setting and regulating tariffs and customer service charges, and performance criteria for all telecommunication operators; and the Broadcasting Commission that deals with the electronic media – they license television, radio, and cable operators, and also regulate content. So, the goal of the ICT Act is to have a more modern regulatory regime that is closer to the FCC in the U.S. or OFCOM in the U.K."
BVM: When will that new legislation become effective?
McBean: "The expectation is that the legislation will be passed in 2017, and the establishment of the single ICT regulator will take effect late 2017, or early 2018."
BVM: How will it affect your agency?
McBean: "Fundamentally it won't, as the entire spectrum management functions will be required for the establishment of the single ICT regulator."
BVM: What else would you like our readers to know about the Spectrum Management Authority?
McBean: "We have a proposed three-year expansion project to modernize our monitoring system across the entire island. We have a big responsibility to monitor the spectrum and the very explosive growth that has been, and will be, in telecommunications, for the future. So, our job is to make sure that Jamaica remains among the leaders in the Caribbean and Latin America in terms of its telecommunications network and systems. And we do that by ensuring that we have modern regulation in tandem with global regulations, because we don't make technology in Jamaica, but we certainly use it.
"We see ourselves as an important part of the economic landscape because, as an island, we have to attract foreign investment. For the last 20 years, a big selling point for Jamaica is that it has a modern telecommunications infrastructure, and we regard regulation as being a key enabler for having that modern infrastructure. So, we allocate our frequencies and services to ensure that we harmonize with global standards and, in particular, standards of the Americas, because that's the region we live in and that's the region where most of our investment partnerships and equipment comes from.
"We're constantly giving policy advice and regulatory advice to the Ministry responsible for telecommunications, so that they are informed and have wide policy options to enact programs and legislation which dovetail with what we're doing. We also work very closely with our users of spectrum to keep on the cutting edge of what's happening and what's to come."
Check out this handpicked feature on the Incorporated Masterbuilders Association of Jamaica.
AT A GLANCE
WHO: The Spectrum Management Authority
WHAT: The national regulator for the radio frequency spectrum in Jamaica
WHERE: Kingston, Jamaica
WEBSITE: www.sma.gov.jm

TCI International, Inc. – TCI International is a U.S.-based communications company for military, radio, and data technology. TCI brings over 46 years of innovation in spectrum monitoring, radio direction finding, and signals intelligence solutions for civilian, government, and military agencies worldwide. The company also helps defend high-value areas such as government facilities, embassies, airports, harbors, and public venues. TCI is also a recognized leader in the design and manufacture of antennas for communications and high-power radio broadcasting. Selected for use in more than 100 countries, TCI products are supported by a global network of customer and training services. TCI is a wholly owned subsidiary of SPX Corporation. – www.spx.com
International Procurement Institute (INPRI) – The International Procurement Institute (INPRI) is an international center of excellence in public sector procurement. Its mission is to promote excellence in procurement by providing specialized training and education, advice, and support to a wide-range of stakeholders including governments, international organizations, and private sector companies. INPRI was established in 2007 in Washington, D.C. by a group of highly experienced professionals in diverse and highly complementary disciplines, including management, law, information and communication technology, public financial management, finance, and procurement. – www.inpri.org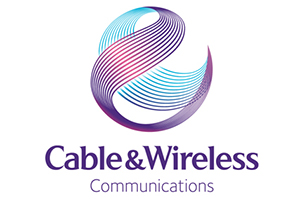 Cable & Wireless Jamaica Ltd. – Cable & Wireless Jamaica Ltd. (Lime Jamaica), the Jamaican subsidiary of Cable & Wireless Communications plc (CWC), provides voice, data, and IP services to business and residential customers, ranging from basic telephone services and internet access to managed data network solutions, ISDN, and cellular services via an enhanced network which became fully digital in 1991. The company, formed from the integrated businesses of Cable & Wireless in the Caribbean, adopted the LIME name in 2008. It is set to deploy 4G LTE services on the island after being awarded an AWS spectrum concession. CWC will be able to compete in the data services market with Digicel, which launched a network in 2012 and has been the only provider of high-speed broadband in Jamaica since then. – www.cwc.com