Treasure Hunt Gaming
Lucky times ahead
Business View Caribbean Magazine profiles Treasure Hunt Gaming for our focus on Facilities Management in Jamaica
Feeling lucky? There is no better way to take advantage of the vibe than a visit to Treasure Hunt! The ultimate gaming destination, Treasure Hunt is a pirate wonderland nestled near the captivating coast of Montego Bay, with the most exciting casino floor in Jamaica.
Treasure Hunt Gaming was formed in 2000 by Rudy de Backer and Stephane Vercruysse. The owners (both of European origin) were trying to fill a needed gap in the Jamaica Betting and Entertainment industry. Treasure Hunt first opened the doors in Ocho Rios in 2001, followed by a new branch in Kingston in 2006, and finally in Montego Bay in 2010. In 2013, the company decided to downsize and focus on the location with the most potential, which is Montego Bay. As a result, Treasure Hunt Ocho Rios was sold and the new owners renamed it "Reno". Kingston was also sold shortly after but keeps the name Treasure Hunt.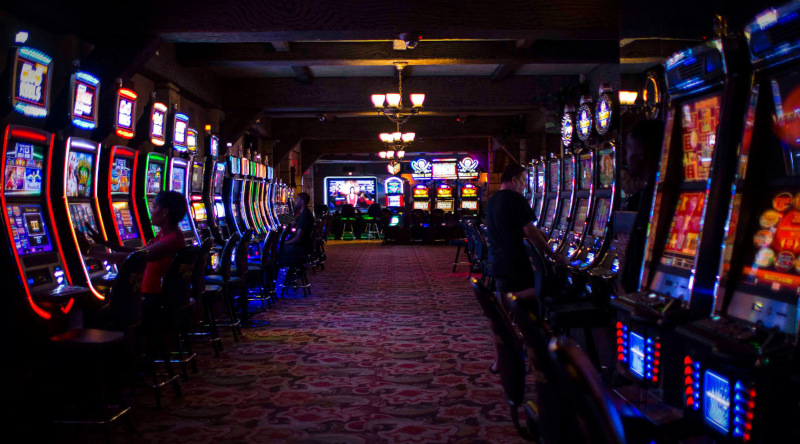 In 2016, Treasure Hunt Gaming was given an award by the Betting, Gaming and Lotteries Commission for its commendable effort in ensuring customer wellness, as it relates to gambling addiction. In that effort, the company has made connections and referred persons to Rise Life Management Services, as well as allowing customers and relatives to ban themselves from gaming at Treasure Hunt.
Treasure Hunt boasts a team of entrepreneurs, management gurus, and excellent staff with massive experience in the hospitality industry. Being in an area with high levels of tourism, Treasure Hunt Montego Bay practices the highest level of professionalism to operate at an international standard. They try to offer an extension to the tourism industry in Jamaica by providing an exciting and comfortable gaming environment for overseas visitors. The management team is a mix of persons who are educated and experienced in marketing, management, hospitality, accounting, and planning. The facility also includes a full-service bar, which is one of the most complete in all of Montego bay – and lauded by many. Hotels, local pubs and restaurants have all been compared to Treasure Hunt's bar, as the bar to meet!
The latest gaming technology in the industry is in full operation at Treasure Hunt. From slot machines to automated blackjack tables, the company's overseas suppliers ensure the facility meets a first-world standard in gaming equipment. In addition, a state-of-the-art customer management system, created by Belgium tech gurus and programmers and known as "Kate", stores customer information and activity. This means Treasure Hunt can ensure security for other customers and the company. The data is used under GDPR compliance to perform very targeted marketing – customers are segmented by loyalty, age group, location, and more. The customer management system is also connected to the Treasure Hunt newsletter, so persons who provide their email can receive personalized offers such as coupons on their birthday.
From a security standpoint, other technological advancements include risk assessment and screening software that the facility uses to identify PEPs (politically exposed persons) and high-risk customers. This is to comply with BGLC (Betting, Gaming and Lotteries Commission) and government legislation related to money laundering.
Treasure Hunt is a valuable contributor to the region's economy, not only by employing local Jamaicans, but also helping other businesses in the supply chain to prosper. Being in the business of gaming, entertainment, and hospitality, they purchase products from a large variety of suppliers, for banking, gaming equipment, the customer management system, beverages and snacks, toiletries, and stationary equipment.
Corporate culture is a key to the company's success. Treasure Hunt has always strived to create standards for the way employees should be treated. A standard infrastructure for the company staff, such as timely payrolls, pension, and housing deductions, gives employees the security to own a home in the near future, as well as a retirement pension. Happy employees mean more productivity and Treasure Hunt has always been a family, not just with their customers but internally, as well. Trying their best to foster good relationships among staff members, while keeping strict protocols to provide quality assurance.
This support system of structure and friendliness provides the grounds for a top notch and high performing workplace. Treasure Hunt provides employment to the local community in the positions of bartenders, floor personnel, cashiers, technical persons, security guards, accountants, compliance officers, marketing persons, and data entry. Persons who work for the company get the opportunity to learn about an emerging industry, develop social skills, work on events and projects, improve technical skills, and demonstrate their own level of competence with a level of freedom they wouldn't get in a large corporate franchise.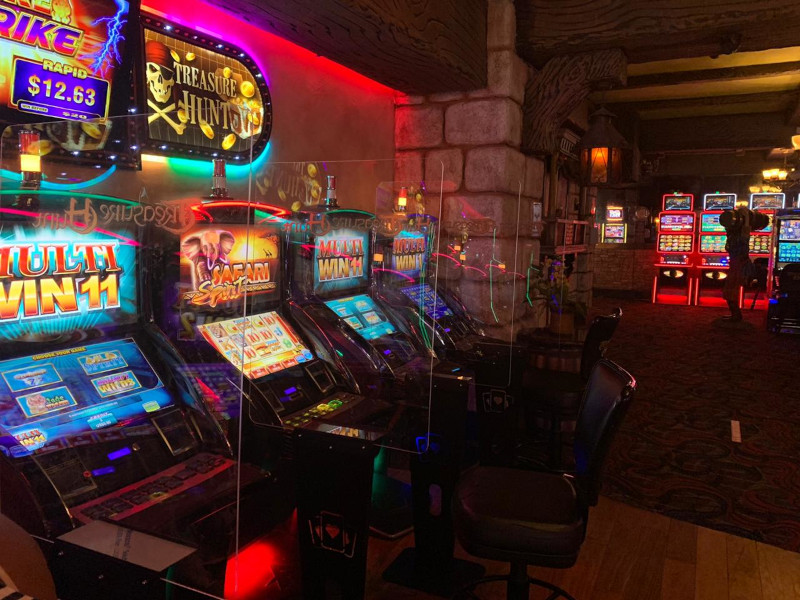 A major investment being planned for the near-term future is to bring Treasure Hunt gaming services online, which will be more accessible and interactive. Valued customers will be able to enjoy all the same games and more from their mobile devices and desktop. Especially with the pandemic, Treasure Hunt wants their customers to be safe but still be able to enjoy gaming. The launch of the online betting website www.jambet.com is scheduled to take place in early 2021.
Marketing has been a game changer for the company over the past year. Since the beginning, they have always had specific target groups, with the goal to be an overall household name in Jamaica for the Gaming Industry. The locals love Treasure Hunt; it is very much a hot spot for the surrounding community. But being in a tourist area, they are also a landmark stop for many tourists who want a casino experience. While Jamaica does not have full-service casinos like in Las Vegas (because of legal restrictions), they definitely try to be as close as possible.
No hotel gaming lounge in Jamaica will provide the experience that Treasure Hunt can provide, in terms of service and gaming selection – which includes slot machines, blackjack, horse racing, baccarat, and roulette. Customer behaviour and usage is constantly monitored, so the facility can provide gaming options that are suited for the target market.
In recent times, Treasure Hunt has embraced new targeted marketing strategies. The focus has been, primarily, on the digital space because they realized the value of web analytics to prescribe more effective marketing. Some of the digital marketing strategies they use include, but are not limited to, Search Engine Optimization, Email Marketing, Website Development, Blogging & Social Media. Treasure Hunt has achieved much success with email marketing, as they segment their audience based on location, age, customer loyalty, and leads vs customers. This has enabled them to offer a truly targeted and personalize experience for their audience. What sets Treasure Hunt apart, in terms of marketing, is the approach of putting the customer first. By listening to customers and understanding their reasonable needs, and adjusting the service to suit them.
Among the biggest sellers are yearly events, such as Customer Appreciation Day in the December holidays, Halloween, National Heroes Day, and Chinese New Year – however, in 2020, no events were held as a result of COVID-19. That being said, the Treasure Hunt team is looking forward to an exciting calendar year of events in 2021, once the current pandemic subsides.
During the coronavirus pandemic, Treasure Hunt has focused a lot on recovery and on short-term goals, putting the emphasis going forward on the Montego Bay location; making it the primary place for betting and gaming in Jamaica. And continuously focusing on the customer experience and what makes them happy!