Business View Caribbean interviews Lloyd Distant, CEO/Managing Director of Hardware and Lumber Ltd., for our focus on Best Practices in Caribbean businesses.
Hardware & Lumber Ltd. – Committed to improving people's lives
Hardware & Lumber Ltd. is Jamaica's leading provider of quality products, services, and solutions in the home improvement, construction, and agricultural sectors. The company began operations in 1927, and currently owns and operates ten Rapid True Value stores and five H&L Agro locations throughout Jamaica.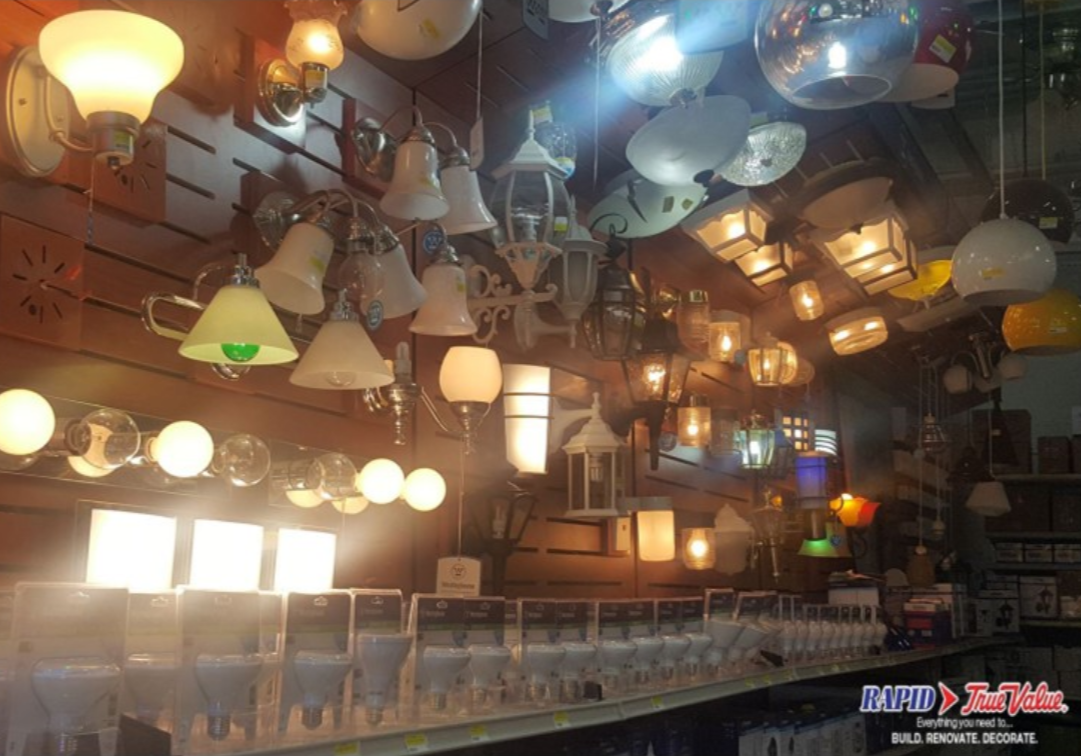 True Value offerings include lumber and plyboard, steel, cement, tiles, cement, pipes, plumbing, sanitary ware, paints, hardware and tools, lawn and garden, lighting fixtures, electrical supplies, windows, doors, housewares, and appliances. In balance with the retail business is a network of field representatives serving and interacting with commercial business customers and partners, government entities, and research institutions.
H&L Agro major product lines include pesticides, fertilizers, vegetable seeds, animal feeds, home garden items, and farm equipment, and it provides expert advice and assistance in meeting the challenges of improving productivity and general profitability of the Jamaican farmer.
Business View Caribbean profiled Hardware & Lumber Ltd. in 2015, when the company was a 58.1-percent subsidiary of GraceKennedy Ltd., and was listed on the Jamaican Stock Exchange. Much has changed since then, including ownership, as Hardware & Lumber Ltd. sets sights on a bright and prosperous future.
In the following excerpts from a recent phone interview, Lloyd Distant, current CEO of Hardware & Lumber Ltd., brings us up to date on significant changes to the business structure, a vibrant rebranding campaign, and the company's renewed commitment to customer satisfaction.
BVC: How did the Hardware & Lumber Ltd. change of ownership come about?
LD: "During the year 2015, the public in Jamaica was hearing about an acquisition about to take place. It was no big secret that Grace Kennedy would be interested in selling Hardware & Lumber should the right purchaser come along.
"A company called Argyle Investments (principal shareholder Joe Bogdanavich) looked at the Hardware & Lumber opportunity and decided to pursue acquisition. They negotiated throughout 2015, did their due diligence, and struck a deal to buy majority shares in H & L Ltd. The deal was closed in December 2015. Argyle Investments currently owns just over 98% of the shares. A couple of minor shareholders have the difference.
"One of the most pleasing things for Argyle is that they kept a lot of the team on the board. There was significant continuity in terms of executives, middle management, and the staffing of the organization. In fact, many key members of the Board remained on – Irving Berton, who had been a long-standing leader within the Grace Kennedy Group and chairman of H & L Ltd., continued as Chairman under Argyle. A few other people were brought in during 2016; in December the CEO left, and I came on board on January 2, 2017.
"The year 2016 had a lot happening. H & L was acquired in the middle of the year, and around May/June it was delisted from the Stock Exchange. The company began quite a bit more investment in people, as well as in the plant and equipment. We did two major upgrades in the stores in 2016, and a different type of engagement between the Board and the employees began. An employee event was held early on, just around Christmas. The Board really did a lot throughout the year to engage directly with the staff. Store visits, among other things. So, the shareholders, and the Board, and the staff began to get a lot closer together during 2016."
BVC: What are the long-term plans for H & L?
LD: "A key activity taking place with the current Hardware & Lumber Board is 'let's invest in the future of the business.' Our long-term vision is that the customer experience is going to be at the heart of everything we do. I know that sounds like an easy thing to say; everybody talks about the customer experience, but we're laying a foundation to ensure that what we have for the future is a much more robust company. Our vision statement speaks to being the leading provider of quality products and services and solutions in the home improvement/construction/agriculture sectors.
"So, we're very clear around expectations in those three areas. First, it's about being a brand name synonymous in the industry. If anybody is thinking about the agriculture sector, talking about agricultural products, or needing hardware and lumber, H & L Agro is going to be paramount in their minds; either for our products and solutions, or just to think about whether we should be engaged in the conversation about the way forward for their business. The same applies to the construction sector, where we have a couple of strong competitors."
BVC: Where do you source your products/lumber, and how important is the supplier relationship?
LD: "All the lumber in our market is imported into Jamaica. Some of our other products are acquired locally, some we manufacture ourselves, and a lot of it is imported into the island. We have very strong supplier relationships, both on the construction and home improvement side and the agricultural side, with some of the strongest players in the world. For example, Seminus for seeds, and Syngento that provides us with things we use to grow, protect, and nurture agri-products.
"We also have a strong and valuable relationship with True Value Hardware, one of the largest consortiums in the home improvement/construction sector. We do a lot of work in home and gardening, as well. We are their partners in Jamaica, and their largest partners within this region. In fact, we just won their award for 'Best Hardware Store in Town for the International Division' for 2106.
"All our business right now is still domestic to Jamaica. We have our eyes set outside the island, with a number of partnership discussions taking place – that could be a distributor relationship amongst other things, where we would be a provider of products and solutions.
"We are creating a stronger super structure to launch elsewhere. The company is still very much focused on organization with the capability to deliver well outside of the regions of Jamaica and leaping forward across the Caribbean and Latin America.
"In the last six months, we split our wholesale division off from the rest of the business. So, we're running three sales channels into the market. We wholesale to resellers in the middle market, large developers, and contractors. Our ten H & L True Value stores focus on individual DIYers, tradesmen, and some contractors, and our five H & L Agro stores focus on the agricultural industry. We have about 450 employees in all."
BVC: What are the key changes you're making?
LD: "One of the biggest things we're doing this year is a significant investment in people, as well as systems and processes. Our employees decided on a group of core values that should mean the most to us as a business. We've also defined the what we call the culture – the attitudes, the approach to working with each other, with our suppliers, with our customers. We're investing in the people; doing a lot more training; rebuilding our approach to customer engagement along the lines of product knowledge and the right kind of customer experience.
"We've also done a lot of customer research, and incorporated what they want in our redesign of the brand, and the look and feel of our organization. That becomes a big component of what we're doing going into 2018.
"The third thing, we made a large investment in the systems we use to deliver services to our customers, and how we manage customer information; how we get more efficient at moving inventory; what variety and quantity of products we carry, so we don't have stock outs. As we say, our customers can always get what they want in our stores – from a pin to an anchor – and the products are all merchandised correctly.
"So, we are on a clear path from where we are now, and what we want to achieve in the next 18 months."
AT A GLANCE
WHO: Hardware and Lumber Ltd.
WHAT: A leading provider of quality products, services, and solutions in the home improvement, construction, and agricultural sectors.
WHERE: Kingston, Jamaica
WEBSITE: www.HardwareandLumberJa.com