Boulevard Supercentre
One-stop community shopping hub
Business View Caribbean interviews Tracey Graham, Bevad Management Property Managing Director of Boulevard Supercentre, for our focus on Best of Jamaica.
The bustling Boulevard Supercentre is not only a hot spot of retail activity in Kingston, Jamaica, it has become a beloved community hub. The mall was developed on the site of a defunct Cifuentes Cigar factory and consists of seven acres of land located at the intersection of one of Kingston's busiest corridors – Washington Boulevard – also known as the Mandela Highway. One of the main arteries off that road, Kenhill Drive, leads into various well-populated, residential communities.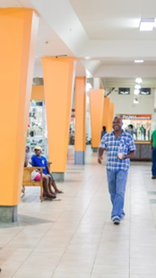 The Cifuentes property was bought in June 2002 by the Lee family, who actively operate several island businesses together. Working with one of Jamaica's foremost architects, Brian Morris, from Plexus Architects, they transformed the existing building into a full-scale shopping mall. Most of the stores are in the building, itself, but there are also a few free-standing units on the property. What exists today is a complex with over 125,000 square feet of rentable space. That presently translates into just under 40 businesses of varying sizes.
In 2006, The Lees brought a well-respected, homegrown Jamaican service company, Bevad Management Services, on board as property managers. Until that point, the owners were trying to manage it themselves, and ultimately recognized the need to bring in professional assistance. Business View Caribbean asked Tracey Graham, Property Managing Director for Bevad Management Services Ltd., for an overview of the Boulevard Supercentre, and her company's role in its operations. Here is an edited transcript of that conversation:
BVC: Can you give us some background on the Boulevard Supercentre and the businesses located there?
Graham: "The original Lee family business, Lee's Food Fair and Pharmacy has been in operation since 1962 at a location not far from the Boulevard Supercentre. When they developed the Supercentre, they anchored it with a Food Fair and Pharmacy, and today that's one of the major businesses in the mall. Our company, Bevad, provides property management services to the mall. People employed in that capacity – janitors, custodians, and property management supervisors – together we are about 25 to 30 employees. But those are separate from direct employees of the Supercentre store units.
"Most of the businesses are local, some have been around for a long time and are household names in Jamaica, for example, Courts, a regional superpower and one of the first anchor tenants. They started out with mainly furniture but have now expanded to a wide sweep of products. The mall also has several well-known restaurants and food chains: KFC, Burger King, Domino's Pizza, Island Grill (a Jamaican company that caters to a healthier Jamaican cuisine), and a little food court with smaller restaurants, including a Jamaican eatery, and another offering Chinese Food, a health juice bar, and an ice cream store."
BVC: How do you compare to competitors in the retail sector?
Graham: "When we look at the diversity of the stores at the Boulevard Supercentre, I would have to say there is no comparison in Jamaica in terms of the range of services and products. The vast majority of the tenant businesses have been there since the inception (Woolworth's and Kingston Book Shop), or at least for the last ten years. There are currently two shoe stores – Payless is very popular, and a locally owned shoe outfit called Sammy's. Other tenants include a uniform depot, and several retail clothing and fashion stores that have been there since the beginning. In the financial services sector, the National Commercial Bank (largest bank in Jamaica) has a branch in the mall and several ATMs. Western Union has a full suite of financial services available, and FX Traders has a cambio – the local name for currency exchange centers. There are also medical services, including a doctor, dentist, veterinarian, and a pet store. The latest addition to the mall is a 24-hour gym – Express Fitness – a local chain opened in Jamaica about five years ago that has been quite well received.
"The Boulevard Supercentre has been very clear that is it important to offer the community a wide range of services, so it has evolved by design into a one-stop shopping location. That location is ideal because it is central to three communities of working class Jamaicans – hard workers – and perimeter fencing around the entire property makes it feel very safe and comfortable for people to come and shop. It's also accessible to three of the main Kingston road arteries and it's on the corridor to and from other parts of the country, with easy access from Washington Boulevard. What we find, especially with the restaurants like KFC and Burger King, is that they attract a lot of commuting patrons to their late-night drive-thru service. They are open, even on public holidays. So, the mall services the community 365 days a year."
BVC: How do you address security issues?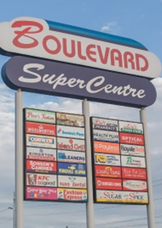 Graham: "Parking availability is another draw; we have 300 parking spaces, so people know they won't have difficulty finding a spot. That being said, we take the security of our patrons and cars very seriously. Marksman Security Guard Company has provided the guard service and security patrols for ten years and we have developed an excellent relationship with them. After a decade on the property, they've come to know the site and the community very well. They work closely with our property management supervisors to ensure the safety of the patrons and the Supercentre, itself. In addition, we have surveillance cameras throughout the property that we monitor from the property management office. We also have a good relationship with the nearest police station so, if there is an incident, the police work with property managers and the security guards to ensure the safety of the mall.
"Generally speaking, there are issues of crime in various areas of Jamaica, and places like the Boulevard Supercentre play a very important role in that regard. My supervisor recently reminded me that people really do have a sense of ownership and pride in the surrounding community, and they believe the Supercentre isn't just a pleasant place to shop, but they feel safe and secure when they are there. We're happy about that."
BVC: How do technology and sustainability factor into the operations?
Graham: "The focus at the Boulevard Supercentre is to continually keep up the high standards of maintenance and repair through an ongoing program of upgrades and maintenance. As things come up in the repair process, there is a conversation about how things can be done better and sustainably. One thing we're having discussions about is installing the type of roofing that will withstand the elements and heavy rains we have from time to time and provide a level of insulation that will bring down the cost of energy to the mall. In 2016, the Lee family did quite an expansion at their Red Hill Road flagship location and are planning to expand even more this year with the addition of 30,000 square feet. That development will be state-of-the-art and sustainable, and lessons learned there will be applied to our present location.
"There is wi-fi throughout the mall and an internet café, as well. The Kingston Book Store has a whole section that offers internet services, and the Royal Tech computer store offers the latest in technology and electronics. Jamaica has become very tech savvy, as most people operate with their smart phone and you need to keep abreast of it and offer places with wi-fi and internet access."
BVC: What do you anticipate for the Boulevard Supercentre in the next five years?
Graham: "Apart from retail, the Lee family focus this year at their expanded retail location is creating a space for Business Process Outsourcing (BPO). Essentially, a call center. Jamaica has been moving forward on this sector as an area of growth, and the government has been encouraging entrepreneurs in and outside the country with incentives to develop the industry. The Lees are definitely moving ahead with a space at their Red Hill location, and I would venture to say that, given the location and security of the Boulevard Supercentre, it would very much be considered for that type of expansion in the future.
"There is no actual website for the Supercentre at this time, but it's something that has been discussed, and certainly one of the things that we will commit to, going forward. Because most people go online these days to get their information about the availability of products and services, a website and social media presence are essential marketing tools. So, that's something we're working on.
"The other thing I'd like to emphasize as one of the high points of the Boulevard Supercentre is that it takes its responsibility as a citizen of the community very seriously. The mall provides a space for locals to come together and actively offers promotional activities throughout the year. For instance, the Heart Foundation has a clinic there, where people can have their heart, diabetes, etc. checked, and receive medical advice. That's one of the key things about the Supercentre – it isn't just a win-win for the people making money there, it also provides an indispensable service to the community. And we provide a lot of employment, as well."
Check out this handpicked feature on The Spectrum Management Authority of Jamaica.
AT A GLANCE
WHO: Boulevard Supercentre
WHAT: One of Jamaica's largest shopping malls
WHERE: Kingston, Jamaica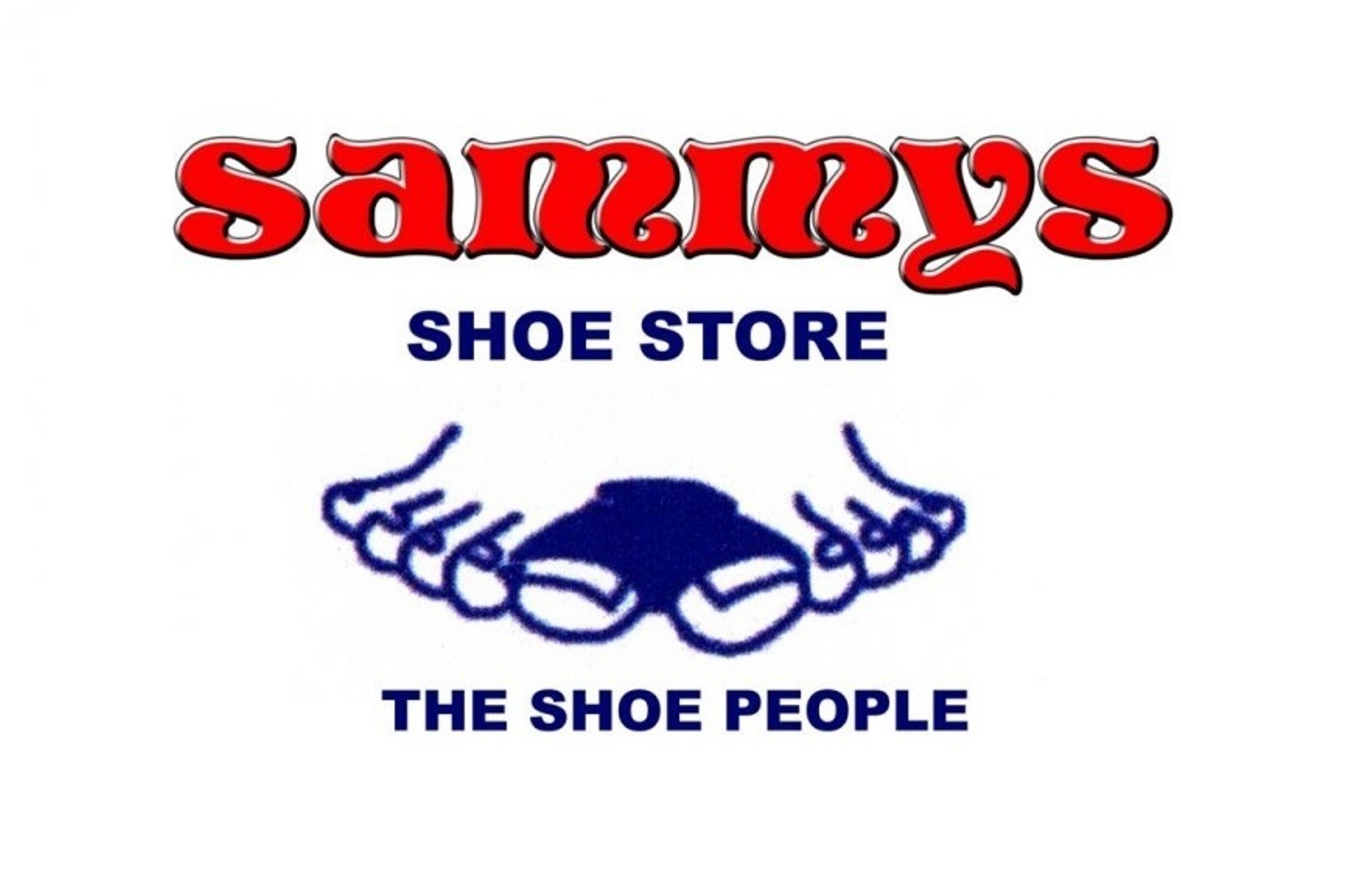 Sammy's For Feet – shanty57.rs@gmail.com