Brickell Management Group Ltd. (BMG)
Condos and commercial properties
Business View Caribbean interviews Cara Seymour, Managing Director of the Brickell Management Group as part of our focus on Caribbean real estate firms.
Brickell Management Group Ltd. (BMG) is a one hundred percent, Bahamian-owned and managed, progressive real estate company with several residential and commercial projects on New Providence Island in the Bahamas. BMG was established approximately six years ago, as a real estate development and property management company; in more recent years, it has expanded to include affiliate companies in construction, insurance, and financial services. "BMG was born when the company principals realized that there existed a niche in the market for the type of product that we have come to specialize in, which is affordable, residential communities, located in highly desirable areas of New Providence," explains Cara Collie, BMG's President.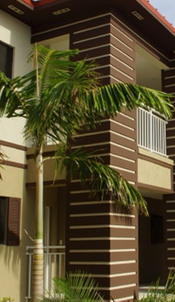 BMG acquires land, and then constructs either a residential community or commercial building. BMG then markets these properties to its target market for sale or, in the case of its commercial properties, for rent. "We listen to the market and we try our best to deliver products that satisfy the market's needs, such as affordable, amenity-rich, residential communities," says Collie. "We do focus on condominium development – that's our niche. However, we're also expanding our focus more and more into commercial real estate development. We have approximately five or six commercial properties under our belt, with more planned in the future. These properties range from about 4,900 square feet to 40,000 square feet. Once we renovate or construct these commercial properties, we rent them out and continue to manage them in-house."
BMG's latest residential development is Venetian West, a collection of contemporary condominiums and townhomes, nestled in the highly desirable district of western New Providence, steps away from Old Fort Bay and other luxurious addresses. Venetian West community spans a total of 42 acres. Phase One of the development, which was completed in early 2017, included 205 residences in a variety of models, and its community features include a gated entrance, 24-hour security, a club house with a gym and community pool, basketball and tennis courts, as well as lush landscaping. Phase Two is in the planning stages.
"In regards to our commercial portfolio, we have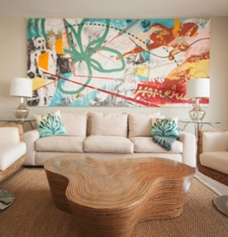 a complex that we plan to break ground on this year," Collie adds. "It will be a 28-building complex spanning 9-acres, which will be our largest commercial project thus far." The new project, called the Veridian Corporate Center, is strategically located near the communities of Lyford Cay and Albany, and will be minutes away from some of the finest shops and restaurants in New Providence. The inspiration for Veridian Corporate Center's luxuriously-appointed commercial buildings has been drawn from contemporary, open-concept design elements, with model types ranging from approximately 2,500 square feet, to over 8,000 square feet.
In marketing its properties, Collie says, "We've experienced great success from a combination of good, old-fashioned open houses and the relationships that we have developed with realtors.  Further, at this point, BMG has created somewhat of a name for itself, so we also benefit from word-of-mouth marketing, as well. We're a young company, but we've made significant accomplishments in the six years we've been established. We have visionary principals; we're very progressive, and we listen to the market and deliver a response to those market needs as best as we possibly can. All of these factors, in addition to our hard-working team, have attributed to our success."
Check out this handpicked feature on the Rincon Beach Resort in Puerto Rico.
AT A GLANCE
WHO: The Brickell Management Group
WHAT: A progressive real estate company
WHERE: New Providence Island, Bahamas
WEBSITE: www.brickellbahamas.com

Mackay & Moxey – A full-service law firm with offices in New Providence and Freeport, Bahamas, focusing on litigation, corporate/commercial law, real estate, mortgage enforcement, family law, and personal injury litigation. The firm regularly acts for a wide range of high net worth individuals, financial institutions, and leading commercial companies, both public and private. jamesmoxey@mackaymoxey.com