Virgin Islands Water and Power Authority
Working for you
Business View Caribbean interviews Lawrence J. Kupfer, CEO of the Virgin Islands Water and Power Authority, for our focus on Resilience, Strength & Growth of the USVI.
Almost two years after the Sept. 2017 hurricane season, several hard-hit Caribbean nations are still reeling from the pounding delivered by Irma and Maria; water and power infrastructure restoration being two critical components in the ongoing recovery efforts. In the USVI, the Virgin Islands Water and Power Authority (WAPA) has always prioritized the reliable delivery of potable water and electrical power to the territory by the safest, most efficient means possible. That priority continues in earnest, today.
WAPA is an autonomous agency of the Virgin Islands Government which produces and distributes electricity and drinking water to residential and commercial customers in the territory. The Authority was created by the Fifth Legislature of the Virgin Islands in 1964, and the legislation has since been amended to add the responsibility of installing and maintaining streetlights to the utility's mission, as well as responsibility for the production and distribution of drinking water.
Today, WAPA produces electrical power at plants on St. Thomas and St. Croix and distributes electrical service through smart grids to customers on St. Thomas, St. Croix, St. John, Hassel Island, and Water Island. The Authority is also under long-term agreements with Seven Seas Water Corporation to produce drinking water through modern seawater reverse osmosis facilities on St. Thomas and St. Croix. As a result, potable water is distributed to almost 13,000 customers through water lines and standpipes.
Lawrence J. Kupfer has been CEO of the Water and Power Authority since March 1, 2018, and Business View Caribbean recently had the pleasure of hearing his first-hand insights into the post-hurricane challenges, achievements, and future goals of the Authority. The following is an edited transcript of that conversation.
BVC: From WAPA's perspective, how was the USVI infrastructure impacted by the 2017 hurricanes?
Kupfer: "We were struck by two Category Five hurricanes in Sept. 2017 – the first, Irma, was a direct hit on the islands of St. John and St. Thomas with sustained winds of 185 miles per hour. Our power plant here in St. Thomas was not badly damaged, and we were able to start generation fairly quickly. We have underground circuits to our more critical customers, like the hospitals, airports, and some downtown areas, so those were re-energized shortly after the storm. But our transmission and distribution system on both islands was 100 percent destroyed with poles and lines down.
"Then, less than two weeks later, the island of St. Croix was hit by Hurricane Maria. It was not a direct hit, and I've seen estimates that about 80 percent of the transmission and distribution system was damaged, but St. Croix being much larger than St. Thomas and St. John combined, there was more damage on St. Croix, in total, versus the other two islands. So, there were actually more restoration efforts on St. Croix. The power plant there, similarly, did not suffer damage and we were able to re-energize underground circuits.
"Shortly thereafter, we began mobilizing crews and material to the territory through the American Public Power Association (APPA) and their Mutual Aid program, and also some private contractors that brought men and equipment to the territory. We are covered by FEMA Region 2 out of the U.S. and they quickly mobilized people to the site. We began working with them and planning on the emergency restoration efforts. FEMA also brought two vessels to St. Thomas and St. Croix to be used as housing for linemen because finding housing was difficult.
"Governor Mapp had set a goal to have power restored to 90 percent of customers before Christmas, and we were able to achieve that. I wasn't working for the Authority at the time, but I got my power back the Tuesday before Christmas and we were able to reach 100 percent restoration by the end of March 2018 to customers whose homes or businesses were not destroyed."
BVC: What challenges are you facing today and how are they being addressed?
Kupfer: "If you look around the territory today, everything is green – the vegetation has returned – however, the economy has not fully recovered. A number of major hotels are closed; airlift is still down from what it was prior to the storms. Our sales continue to be 14 to 15 percent down, with hotels being closed, and the ones that are open are still serving emergency workers, so the occupancy rate is lower. And just overall reduced economic activity is leading to those lower sales. That has a big impact on our financials, because it's 14 percent less base rate revenues we're collecting to cover fixed operating expenses.
"Even before the restoration was complete, FEMA was working with us to identify important mitigation projects. They have obligated about $625 million in FEMA projects to put the circuits underground. When that is completed in three to five years, about 50 percent of our customers will have underground power, as opposed to maybe five percent that had it before the storms. That will be a tremendous benefit and ease the recovery after a storm.
"Where we're not going underground, we have a fairly large composite pole program underway on St. Croix, St. John, St. Thomas, and Water Island. Since St. John and Water Island are smaller islands, not directly connected to ports, it takes longer to get materials to them, so we made sure they're the furthest along before the coming hurricane season. Resin-based composite poles are replacing the wooden poles and should be in place on all the islands by the end of 2020. They are designed to withstand 200 mph winds; the guying is significantly more robust. There will also be an effort to have large transformers mounted at grade, to get that weight off the poles.
"We also have a number of sub-stations being upgraded. We had an automated metering infrastructure network that was basically destroyed in the storms and had to be rebuilt. We're getting about $15 million from FEMA to make that system stronger, so it will survive another storm. Our automated meters weren't really damaged but they had no network to communicate through. That made the resumption of billing very difficult; we had to go back to a completely manual system, so that presented some delays.
"The last piece to the mitigation work – we're installing two, four-megawatt emergency generators in St. John, because it is so remote, so they wouldn't have to rely on power from St. Thomas. It took 45 days to rebuild the overhead transmission lines in St. Thomas that service the sub-sea cables to St. John, so St. John was without power for 45 days after Irma."
BVC: How are you accessing funding for the projects?
Kupfer: "We're working on an overall transformation plan to take advantage of available federal funding. It's a three-part program: the first is Improved Resiliency, which relates to those mitigation projects. The second leg is Improved Efficiency at our generating plants. We developed an integrated resource plan in 2016 that advised upgrading the generation equipment at both our plants to smaller reciprocating engines that use propane as the primary fuel and are more compatible with renewables being on the grid.
"We had embarked on that plan before the storms and have just started three reciprocating engines here on St. Thomas that are meeting 50 percent of our current demand. In St. Croix, we just started some leased reciprocating engines in June and about 65 percent of our load is met with that more efficient generation. It's quite a milestone for us. The third leg of the plan is Greater Renewable Penetration from solar and wind, and including battery storage. Right now in the territory, we have 15 megawatts of residential and commercial net metering rooftop systems, and we have a 4 megawatt utility scale system where WAPA buys power under a public-private alliance agreement. The plan is to put more solar and renewables on the grid with batteries, but funded through HUD Community Development block grants for disaster recovery. Overall, the Virgin Islands has received $1.8 billion in HUD funding. So far, $200 million has been allocated to WAPA for these types of projects and we hope to get additional grant amounts for upgrading."
BVC: What are WAPA's goals for the future?
Kupfer: "Looking forward, WAPA now has an incident command structure with assigned section chiefs with assigned roles to prepare for a storm and respond to damages with whatever restoration is required. We also have a lot of off-island crews on the islands doing mitigation work, such as the composite poles. Their equipment is already here, so if they are evacuated in a storm, they could quickly come back and immediately begin restoration. We now have a better working relationship with APPA and, in the event of a storm, they would be mobilizing their teams shortly thereafter. So we feel we are in a much better place to be prepared and respond for future storms.
"We hope that in three years we can have all our plants converted to smaller reciprocating engines. And we'd like as much as 50 megawatts of solar with batteries on the grid, meaning lower energy costs and FEMA would pay for any repairs if a federal disaster is declared. Most of the mitigation projects should be completed in five years; having lines for the main commercial centers underground will allow businesses to recover fairly quickly after a storm and get the economy going again.
"Safety of our employees is essential. We recently started a training program with the Electric Cities of Georgia for all our linemen. We're proud that our line departments in St. Thomas and St. Croix have worked for over a year without any injuries. We have very dedicated and hard-working employees; some whose homes were destroyed showed up to work the next day. They are willing to do whatever it takes to get power restored so people can get their lives back in order. We think we're prepared for upcoming hurricane seasons and we always hope for the best, but plan for the worst."
AT A GLANCE
Who: Virgin Islands Water and Power Authority (WAPA)
What: Government agency providing water and power to the territory
Where: St. Croix, U.S. Virgin Islands
Website: www.viwapa.vi

Open Systems International, Inc. – www.osii.com
Headquartered in Minneapolis, Minnesota— OSI provides open, state-of-the-art and high-performance enterprise automation solutions to utilities worldwide. These solutions include Supervisory Control and Data Acquisition (SCADA) systems, Energy Management Systems (EMS), Distribution Management Systems (DMS), Outage Management Systems (OMS), Generation Management Systems (GMS), Substation Automation (SA) Systems, Data Warehousing (Historian) Analytics, Distributed Energy Resource Management Systems (DERMS), Situational Awareness Systems, Pipeline Network Management Systems (NMS), individual software and hardware products, and Smart Grid solutions for utility operations. OSI's solutions empower its users to meet their operational challenges, day in and day out, with unsurpassed reliability and a minimal cost of technology ownership and maintenance.
OSI is proud to serve its Caribbean customers, and is honored to be the preferred OT vendor for the Virgin Islands Water and Power Authority.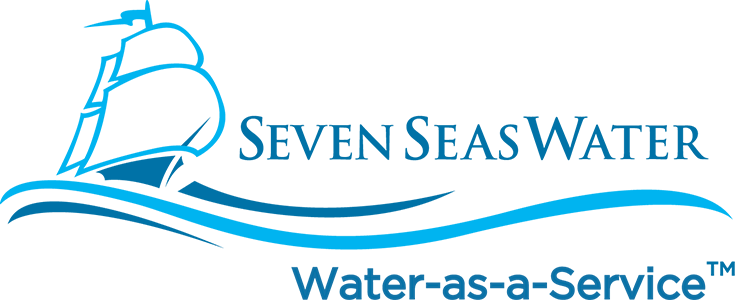 Seven Seas Water – www.7seaswater.com
Seven Seas Water, an AquaVenture Holdings (NYSE: WAAS) company, offers Water-as-a-Service® by providing outsourced desalination, wastewater treatment, and water reuse solutions. We utilize seawater reverse osmosis and other purification technologies to produce potable and high purity industrial process water in high volumes for customers with limited access to water. 

FirstBank – www.1firstbank.com
 FirstBank has been a part of the Virgin Islands Community since 1962.  The institution has experienced impressive growth and transformation and to date has ten (10) branches and 29 ATM locations across the USVI offering a full range of financial services to individual, commercial and corporate clients.