The Water Authority of the Cayman Islands
Supplier of the island's water
Business View Caribbean profiles The Water Authority of the Cayman Islands , a statutory body providing water and sewer services for the Cayman Islands.
"This is a small island," says Tom van Zanten, Deputy Director of the Water Authority of the Cayman Islands, "and traditionally, most residents collected rainwater or used fresh groundwater from individual wells. However, the availability of fresh groundwater on Grand Cayman was limited in extent and, due to over-usage and pollution, became even scarcer. By the early 1980s, with the surge in tourism, and commercial and residential developments, there was an increased demand for a reliable source of clean water."
To respond to this need, the government of the Cayman Islands formed the Water and Sewerage Project Office in 1981. Its mission was to create a plan for a single body with the responsibility for all water-related matters in the country, plus the capability of providing the necessary public facilities to achieve that aim. In early 1983, the Water and Sewerage Project Office presented its plan to the government, and soon thereafter, the Water Authority of the Cayman Islands was established as a statutory body with the passage of the Water Authority Law.
The Authority exists in order:
To ensure that the entire population of the Cayman Islands have access to a pure, wholesome, and affordable supply of potable water; and to regulate other entities who are licensed by the Government to provide public water supplies.
To protect and develop groundwater resources for the benefit of present and future populations of these islands.
To provide for the collection, treatment and disposal of sewage within these islands in a manner that is safe, efficient and affordable.
To operate in such a manner as to be financially self-sufficient, while contributing to the economy of these islands and achieving a reasonable and acceptable return on capital investments.
The Water Authority's first major projects were the commissioning of the Lower Valley and East End well fields and reservoirs, which provided treated fresh groundwater to water trucking companies for distribution to residential and commercial customers. "But we were going through such rapid development that it was pretty clear, very early on, that the ground water resources would not be adequate," says van Zanten. "So, we looked at desalination as a method to provide potable water."
At first, the Authority used waste heat from the local electricity company to produce the desalinated sea water. Then, in the late '80s, it started to operate its first reverse osmosis plant. "Sea water reverse osmosis (SWRO) technology had been around since the 1960s, but it had a limited track record on a large scale compared to the then more commonly used thermal desalination processes," says van Zanten. "There were seawater reverse osmosis plants throughout the Caribbean for developments, but we were one of the first to use it for island-wide supply. Initially it was a very small plant – 60,000 gallons a day to bridge us to the time that a larger plant was operational. And we have been using seawater, reverse osmosis throughout, not only on this island but also on our sister island of Cayman Brac." In its early days, van Zanten says that one of the biggest drawbacks of SWRO was its high energy costs. "But as a result of some good developments in regards to membrane technology and energy recovery, the costs have come down, considerably," he reports. "It's still expensive, but it's a lot better than it was 25 or 30 years ago."
The island's water distribution system continued to be extended, and by 2008, piped water was available to nearly all residents of Grand Cayman, either via the Water Authority's water distribution system, or via the (much smaller) water distribution system owned by Cayman Water Company, a private company operating under a license from the Government. "Close to a hundred percent of the island is hooked up to the system," van Zanten says.
On Grand Cayman, the Water Authority currently owns four RO plants, two of which are located in George Town and have capacities of 5,000 and 6,000 cubic meters per day. Another, in Lower Valley, operates at 3,000 cubic meters per day, and the North Side plant produces 9,000 cubic meters per day. The water produced by these RO plants is stored in 8 reservoirs, which have a total storage capacity of 51,100 m3 or 13.5 million US gallons. The Water Authority's Grand Cayman Water Distribution system presently comprises 300 miles of pipe work, varying in size between 3 inches and 16 inches.
"In Cayman Brac, it's a little different," van Zanten says. "It's a smaller island with about 2,000 people. We started there with a small RO plant and a very small distribution system in 1991. The rest of the island was covered by five water trucks that we own and operate. Historically, it was about 50 percent pipeline, 50 percent trucks. And that lasted for quite some time. Two years ago, we started expanding our distribution system in Cayman Brac and, hopefully, in about ten or twelve years' time, we'll have that entire island covered with piped water, as well.
"There's also a small island, Little Cayman, which has only a few hundred permanent residents who rely on tourism, and we will have a small plant on that island as well and we will truck the water to various customers, because, based on the number of customers we would have there, and the size of the island, it isn't economically feasible to provide piped water to that island."
Regarding wastewater, in 1988, the Water Authority completed the construction of the West Bay Beach Sewerage System, which provided for the collection of wastewater from the main tourist area along Seven Mile Beach. The original facility consisted of four, large, waste stabilization ponds. "But since 2005, we have a Sequencing Batch Reactor plant with a capacity of 2.5 million gallons a day, and that's actually the first phase out of four; it's designed to ultimately treat 10 million gallons a day," van Zanten states. "So, hopefully, in the future, we'll expand our collection system. Our mandate dictates that we'll have to do that. But it's going to be a gradual process."
Other items on the Authority's immediate and ongoing agenda include a new water distribution pump station in George Town equipped with variable frequency drives that adjust the speed of the pump motor to fit the water demand at any given time, thus saving energy and money; the installation of bulk water meters at strategic places, where the net inflow of water can be compared against water sales; and the replacement of older water meters to ensure that all water used by customers can be properly and accurately registered.
"The next step would be to go to smart meters," says van Zanten. AMI (Advanced Metering Infrastructure) uses wireless water meters that send data on water use from each customer to a central monitoring location. "The system is capable of logging the water usage and alerting the Water Authority if a customer has a sudden or unusual spike in water usage (either in real time or using historical data, in the event of a customer dispute), or if there are localized low pressure areas, which are possible indicators of a leak. This could help the Water Authority identify the location of pipe breaks, allowing for quicker repairs and less lost water," say van Zanten. "It will give us a lot more data, our customers can see their own usage to see if there's anything amiss, and we can do the same thing. Plus, our staff won't have to go out and operate a valve."
Since its inception, the Water Authority of the Cayman Islands has come a long way in fulfilling its mission. "In the last 30 years, we achieved a lot," says Deputy Director, van Zanten. "We went from a small, government department with half a dozen people, to an organization of more than 120 employees that is self-sufficient, provides good quality water to the majority of the population, provides wastewater collection and treatment services, and protects the water resources of the island for future generations."
Check out this handpicked article on The Ministry of Finance & Economic Development for the Cayman Islands.
AT A GLANCE
WHO: The Water Authority of the Cayman Islands
WHAT: A statutory body providing water and sewer services for the Cayman Islands
WHERE: Headquarters in George Town, Grand Cayman
WEBSITE: www.waterauthority.ky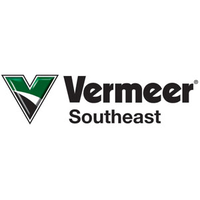 Vermeer Southeast – Vermeer Southeast is the authorized dealer for Vermeer Equipment with over 25 years of market support in equipment sales, parts, and service. The company specializes in various market segments including: underground construction, environmental, renewable energy, and mining. Its product line includes a variety of machines from pedestrian-style to large-track trenchers, as well as trenchless equipment, starting with pneumatic piercing tools, to its complete line of horizontal directional drilling (HDD) machines. It also offers hand-fed brush chippers, large tub and horizontal grinders, pile driving equipment for the photovoltaic market, and surface mining equipment. www.vermeersoutheast.co

Argo American Corporation – Argo American is a privately held company based in southeastern Florida. It began serving customers in the early 1970's offering an unparalleled level of reliability, flexibility, and customer service within the Utility Services, Fleet Maintenance, Airport Equipment, Ground Support, and Freight Forwarding Industry. It is also a distributor of a broad array of critical equipment such as trucks, cranes, derricks, and aerial equipment. – www.argoamerican.com