International Motors BVI
Tried and trusted
BVC interviews Peter and Neville Sorrentino, of International Motors BVI, as part of our focus on best business practices in the British Virgin Islands.
It was the year 1968, when Ernesto (Ernie) Sorrentino uprooted from England to the British Virgin Islands with his wife Maureen and their four young children to manage the service repair business at International Motors Ltd. in Road Town, Tortola in the British Virgin Islands. "He came over, basically, to run the service department," says Peter Sorrentino, who, today, co-manages the firm with his brother, Neville. "Dad used to work in England as an auto technician. He was greatly needed over here, because in those days, it was hard to get good technicians in Tortola. As it happened, the timing was right as the BVI was then starting to move away from mostly agriculture and more towards tourism, which is about the time the charter boat industry started to develop. In about 1970, our Dad and a business partner ended up purchasing the business from his boss."
That partnership lasted just a few years, as Ernie purchased International Motors from his partner in the mid 1970s. In 2005 Neville and Peter took ownership of the family business. Over the 50 years they have been in business, International Motors BVI has represented many brands – Fiat, Austin-Morris, Mini Moke, Volkswagen, AMC, and for a short time, Land Rover. "Now, we have Jeep; we've represented Kia for 14 years; we've had Mazda since 1984; Suzuki since 1982, and Mitsubishi since 2013," Peter notes. "We're also dealers for Mercedes, as well, which we've had for just a few years." In addition, International Motors BVI supports a 12-bay auto service facility, a parts department, an auto body shop and International Car Rental (ICR), which is their car rental fleet. Suzuki Marine outboard engines are also part of their portfolio and this segment continues to expand since they started in the marine business just three years ago.
"Our dealership business is divided into sales, service, and parts," Peter explains. "Sales of new and used vehicles make up the majority of our revenue; service and parts make up the balance. ICR is less than 10 percent. We've got a large fleet of cars and SUV's for rent. We're just coming back from the August floods and the September storm now, so we're building our fleet back up as more and more tourists come back to the BVI."
The storm to which Peter refers is Hurricane Irma which devastated the British Virgin Islands in September 2017, and destroyed International Motors' original facility in Road Town on the island of Tortola. "A couple of years before that, we were fortunate enough to purchase the ongoing business of a competitor which was located at Fish Bay. Our intention always was to relocate from Road Town to Fish Bay as space was very limited in Road Town, but we were dragging our feet on the move because International Motors BVI had been in Road Town for 49 years and it was hard to make the change," Peter recounts. "But after Hurricane Irma, our Road Town dealership was wiped out, completely. We were very lucky we had Fish Bay to move to. We are proud of our dedicated staff who worked tirelessly for three weeks getting International Motors at Fish Bay ready to open despite tremendous personal difficulties on the home front; some of whom were living without running water and electricity. Our staff really came through for us."
Always looking forward, the brothers are planning to expand the Fish Bay location with a new, state-of- the-art and high-quality, 9,700-square-foot showroom, capable of displaying up to 22 vehicles. "We hope to break ground in the coming weeks," Peter announces. "We feel that demand for new and used vehicles in the BVI will continue to be strong and will increase in the years ahead. With the investment in our new sales showroom, we will be able to offer enhanced services to our customers and further expand our share of the market."
Regarding the competition, Peter says that there are four or five other franchised car dealerships on the island. What gives International Motors BVI an advantage, he believes, is that it offers a wide variety of brands and vehicle models from economy cars and SUV's to working vehicles such as pickup trucks and even the luxury Mercedes line. "That diversity is a huge advantage," he states. "We're the distributors for Kia and Mazda, and we deal directly with Korea and Japan, which means there's no middle man between us, so our pricing is very good, and we pass those savings on to our customers with our very competitive pricing. With the Suzuki, Jeep, Ram and Mercedes lines we have partnered with Interamericana Trading Corp located in Barbados since the early '80s – they are the regional distributors for these brands; they give us ongoing technical support and assistance and their buying power results in our pricing also being very good. We have sound business relations with all our suppliers which have been established over a long period of time."
Even with those competitive advantages, Peter admits there are some challenges in operating a car dealership in the British Virgin Islands. "It's a very small market and not easily accessible," he opines. "So it's a difficult market to sometimes satisfy the expectations of customers with spare parts. There might only be 30 of a particular model vehicle on the road, but each vehicle is made up of thousands of different parts and it's impossible for us to have every part for every vehicle exactly when a customer might need it. We currently have $2.2m worth of spare parts in stock, but it's still a challenge for us and a challenge that all car dealers face in small volume markets. Expediting parts into the BVI can be difficult too and expensive. It's not like the U.S., where 'It'll be here in the morning.'"
Nevertheless, Neville says he believes that, in the end, the decades-long success of International Motors has been built upon dedication and hard work, good customer service, and the longevity of its staff, which, today numbers 45 employees. "We pride ourselves on being fair and efficient as possible for our customers," he remarks. "We invest heavily in our infrastructure and in staff training, with the latest technical diagnostic equipment, and with the latest dealer management software to make us more efficient and productive which helps alleviate some of the hurdles of working in the Caribbean. And our staff retention is incredibly high. We have some staff members now on the team for over 45 years. The average tenure in our service department is over 10 years; in our parts department, over 13years; and in our body shop, over 12 years. We are proud to have continued to build International Motors over the last 50 years to what it is today and look forward to seeing what it will become in the future."
Check out this handpicked feature on the British Virgin Islands Ports Authority.
AT A GLANCE
WHO: International Motors BVI
WHAT: A family-owned car dealership
WHERE: Fish Bay, Tortola, British Virgin Islands
WEBSITE: www.internationalmotorsbvi.com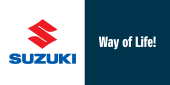 Interamericana Trading Corporation – www.suzukicaribbean.com
The Vitara is part of a long and successful line of versatile Suzuki products that have become favorites across the Caribbean. The Vitara's roots can be traced back to the rugged open-topped SJ (Small Jeep) models of the early 1970s, which proved hugely popular as both leisure and working vehicles.  
Currently available in the Caribbean with a 1.6-litre petrol engine, five-speed manual or six-speed automatic transmission, 2-wheel Drive or ALLGRIP intelligent 4-wheel Drive, the Vitara carries the SUV concept further . . . but without losing the fun element that has been a staple part of its character. 
The aim with the new Vitara was to make the driving experience as close as possible to that of the sporty Suzuki Swift, while maintaining the practicality of an SUV. Its sprightly performance is matched with agile and nimble handling, clinging to the road when you step up the pace. 
The raised driving position and light steering make it well-suited to driving around town but, if you order the optional ALLGRIP 4-wheel Drive and feel like heading to the hills for a little gentle off-roading, then you will definitely find that fun. 
With the new Vitara, Suzuki have encouraged you to 'Make it Yours' with a huge range of personalization options. These include contrast roof, Urban or Rugged styling packs and Interior options for colour coded trims.
The Suzuki Vitara is available in 2WD and ALLGRIP 4WD across the Caribbean! Find your nearest dealer on www.suzukicaribbean.com. 
Vitara! – Make it Yours!