Universal Equipment Sales & Service
Building relationships is key
Business View Caribbean interviews Alejandro Hernandez, President of Universal Equipment Sales & Service, for our focus on Top Puerto Rico Companies
Universal Equipment Sales & Service was established in Puerto Rico 37 years ago by Manuel Hernandez Fumero, a hard-working and experienced Senior Sales Engineer. The outstanding family legacy he started has been evolving since day one. Since the beginning, Universal Equipment has been a U.S. Manufacturing Representative and/or Distributor Firm inside the commercial, industrial, and municipal areas within the general construction business.
Today, the firm has more than 300 maintenance contracts supported by a Service Manager, Service Engineers, Service Technicians, and a fleet of service trucks. Universal Equipment is proud to provide installation support, start-up services, and maintenance contracts for all the equipment that it sells. In addition to Puerto Rico, the company's sales and service departments have been involved in consulting, technical services, and proposals throughout the Caribbean Islands.
Company President, Alejandro Hernandez, recounts, "Universal Equipment Sales & Service was founded by my Grandfather back in 1985. He grew the company along with my father and my uncle in the '90s and now we're working with our 3rd generation. I have been President since last year and I have two cousins who are also in the business. We've grown mainly in our competitive offerings and our general product lines. When my Grandfather founded the company, we were mostly into commercial booster systems like water pumps – anything related to water, specifically. As a sales and service company, we catered to commercial clients such as hospitals, hotels, and commercial buildings."
Due to the lack of a good pressurized water supply, any building in Puerto Rico that has more than four floors needs a water booster system. They will have a cistern (tank) to hold the water and use pumps to boost to different rooms or apartments. So Universal Equipment developed a good business in maintenance for this type of system. Hernandez explains, "We started out mainly providing support and maintenance to these commercial clients through yearly contracts, where we cover any labor and send out our technicians whenever the system is down. Then, in the '90s, we started getting into the water heating business. After that, we got into water treatment (filtration and softeners) with the Marlo company." Soon after, in the 2000s, Universal Equipment made a foray into the commercial and industrial laundry business, which has recently taken off. Their main supplier is Continental Girbau, with whom they've had tremendous success over the years.
Being located on a small island, most Puerto Rican companies have a vast product line from different suppliers, and Universal Equipment is a prime example. As Hernandez attests, "If you focus too much on one thing, you're going to have a lot of ups and downs, but if you focus on completely different areas, one may go down and another will come up. The past years have been crazy – we've had hurricanes, earthquakes, a pandemic – so sometimes you see a particular product start to wane as far as sales, and then another picks up. But for us, the service side is more consistent. It is typically the bread and butter that pays the salaries, etc."
Among its diversified offerings, the company provides energy efficient solutions, for example, their rainwater harvesting line which is called Rainwater Management Solutions. New buildings, or LEED Certification projects, have to include rainwater harvesting, so Universal Equipment supplies products that save on water consumption to make buildings more 'green'. According to Hernandez, "For many years, we have used a U.S. company – Atlantic Ultraviolet Corp. – for water disinfection in rainwater harvesting systems to make sure the water is sanitized. Since the pandemic started, with the additional health issues and keeping spaces clean, their air disinfection line has been a hit. A hospital on the island bought a large order of air disinfection equipment that we distributed for Atlantic Ultraviolet. So in that regard the pandemic has been good for business."
Universal Equipment also provides full packages for commercial and industrial solar water heating. The firm has a solid presence in water heating on the island with gas water heaters from Lochinvar – a top quality water heating and water boiler/tank supplier based in Tennessee. "Over the years, we have had great success with them, particularly in the hospital and the hotel industries," says Hernandez. "At least 80 percent of the hotels in the country have our Lochinvar products for their water heating. We dominate that market, not just with a good product, but with an excellent sales and service support team."
Universal Equipment Sales Manager, Francis, is also an engineer and is known by name by most hotel managers. They have his phone number and are in constant communication with him. Of course, hospital and hotel clients need to have their equipment back online immediately when a problem occurs, so the company often provides technical support by phone or video chats to get equipment up and running if at all possible that way.
Hernandez boasts, "The effort that Francis has done has been key for us to make sure that we're not only known for selling equipment but that the clients know if they buy from us, they will have our support for the life of the equipment. We've built good relationships with our clients and also with the consultant engineers. When choosing water heating systems for a new building or project, those engineers reach out to us because of our expertise. We'll give them a selection based on our experience and they will go with that recommendation. The consultants trust us entirely."
While it is currently a challenge to find workers in Puerto Rico, most Universal Equipment employees have been with the company for 10 to 15 years. One thing that sets the company apart is that they are a small, family-owned company and therefore super flexible. Being family-oriented, they understand when a staff member needs a day off for personal reasons, and they give a lot of vacation time. That being said, part of the business is with maintenance contracts, so some employees are on call, 24-7, in case a client has an emergency where their building equipment is down. In that respect, Universal Equipment provides full support, regardless of whether it is a weekend, or a holiday.
Supply chain disruption due to the pandemic has caused drastic changes to parts and equipment availability, as well as lead times. These vary from supplier to supplier. Hernandez notes, "Some suppliers who generally had a product in stock, or a two-week lead time, are now from four to eight months. One of the laundry brand manufacturers we carry are out of parts and their supplier has trouble finding components, so they can't make the boards. I ask when the parts will be in and they have no date. We try to find solutions outside the box that may cost us extra money but it's better than losing a client. Customers are more aware now, though, and more understanding when they have to wait."
Looking to the future, Universal Equipment is in good hands. "We're working on the new generation administration in the company," says Hernandez, "so things are changing from what was done in the past. Mainly, we are working on internal improvements. As far as our perception of how people see us, I want to continue increasing our service force so we can provide an even better support to our clients, and we can continue evolving our product selection. We've really grown a lot on the commercial industrial laundry side and there is a market to continue that growth for sales and for service. Because of that, we've decided to separate the service side of the laundry business from the rest of the business. It's better to divide our internal structure so that we can focus more of our personnel into the laundry side and our water heating side. By re-organizing, we can provide a better overall service to our clients."
He adds, "But it's not the sale that counts, it's the relationship you have with that person, that company, that distributor that wins out in the long term. I like to work with clients like friends, and be honest with them. I don't push. That approach with people, as they get to know us, has paid off. They understand that we're focused on the needs of a client. And with our expertise we help them find the best solution."
AT A GLANCE
Universal Equipment Sales & Service
What: Distribution, sales, and service company for commercial and industrial equipment
Where: Headquarters in San Juan, Puerto Rico
Website: www.universalequipmentpr.com

Lochinvar, LLC – www.Lochinvar.com
Lochinvar, LLC is a leading high efficiency water heating solutions manufacturer committed to bringing the most innovative products to market. Through our expansive research and development teams, we offer the broadest product line in the industry guaranteed to fit your application's needs.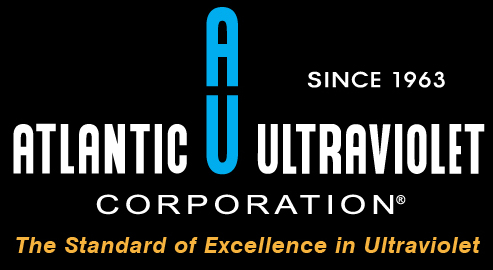 Atlantic Ultraviolet Corporation® – Ultraviolet.com
BuyUltraviolet.com | (631) 273-0500 | Sales@AtlanticUV.com
Since 1963, Atlantic Ultraviolet Corporation® has been engineering and manufacturing germicidal ultraviolet water purifiers, germicidal ultraviolet air and surface disinfection systems, and germicidal UV lamps for residential, commercial, and industrial applications. They continue to engineer and manufacture their products in the USA. Visit Ultraviolet.com to learn and BuyUltraviolet.com to shop.