Business View Caribbean interviews Sonja Trotman, CEO of the BIDC, as part of our focus on best business practices of Caribbean countries.
The Barbados Investment and Development Corporation – Unleashing ideas, inspiring enterprise
The Barbados Investment and Development Corporation (BIDC) is a developmental agency of the Barbados Government. Its mandate is to contribute to the diversification and growth of the Barbadian economy through new investment, increased exports, and employment creation by fostering the development of competitive business enterprises.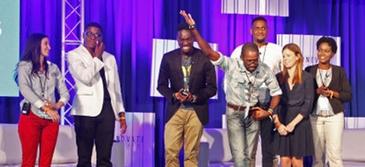 In furthering that goal, the BIDC provides a comprehensive suite of services for entrepreneurs and companies looking either to make a market debut or to expand their operations. Its core activities are aimed at assisting clients in conceptualizing, planning, and implementing new ventures, marketing internationally acceptable goods and services, and penetrating overseas markets.
Specifically, the BIDC supports individuals and enterprises in:
Developing business plans and financial projections
Developing a corporate identity
Sourcing finance
Achieving international standards certification and compliance
Penetrating local and foreign niche markets
Marketing for export
Certifying the origin of goods for export
Accessing benefits under Fiscal Incentives Legislation
Acquiring operating space on a rent or lease/purchase basis
Accessing product design advisory and innovative solutions
Accessing the latest market and business intelligence
Training and skills development
The BIDC also offers a Special Technical Assistance Programme, which makes grant financing available to enhance the international competitiveness of local manufacturers, service providers, and small businesses.
"It is not just about providing technical assistance, but the nuts and bolts of starting a business, how you grow a business, and how you trade internationally as a result ," explains Sonja Trotman, the agency's CEO since 2015. "We are also involved in the rental of operating spaces for companies looking to establish businesses in Barbados. Any business operation in Barbados looking for a location in which to operate, BIDC will consider their application."
The BIDC has about 80 staff members who work in specialized departments. These include Business Support Services, comprised of the Research, Design, Strategic Planning, and Corporate Communications Units; and "a department that looks after the Real Estate aspects, such as the maintenance and rental of property," says Trotman. "That unit reports to the Director who is also responsible for the Finances of the organization. And we have a department responsible for Business Development and Export, which interacts more with our clients and is responsible for assisting them to grow and develop." Approximately 60 percent of BIDC's funding comes from the government, with 40 percent generated from the rental of operating spaces within one of the agency's dozen industrial estates.
Trotman says that in addition to promoting its programs to local individuals and companies through social media, newspaper and radio ads, and public events in communities, schools, and churches, it also collaborates with other governmental and non-governmental agencies and organizations, especially those that reach out to students and others who are training for careers.
"We have an Entrepreneurship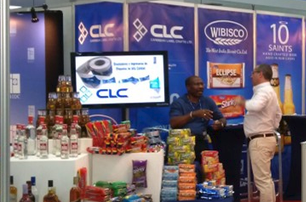 Through Education program, where we help young persons of school age to understand what it means to be an entrepreneur, and, as a result, interest them in getting into business," she explains. "We also have relationships with our local Polytechnic and Community Colleges, and the University of the West Indies. We also have a Memorandum of Understanding (MOU) with the Barbados Institute of Management and Productivity (BIMAP), which was established years ago with the assistance of the BIDC, because of the identified need to have training available for the industrial sector. So, through BIMAP, we're able to influence the training of persons involved in industry."
In order to promote its existing clients' products and services beyond Barbados, the BIDC participates in regional and international trade shows. "We're preparing to go to Panama in March; we're also going to the Dominican Republic; and for the last two years we have participated in Cuba's premier trade show," Trotman says. "We're also involved in shows in the UK and the US. These shows are used to take our clients to display their products, promoting them to the world."
While many of BIDC's projects are specific to its individual clients, the agency also produces general interest events. "One of the projects we have executed for the last two years, and are already advancing plans to host again this year, is a major conference on innovation," Trotman reports. "We believe that if the sectors we serve are going to grow, they must innovate to have maximum impact. So, in hosting the Innovate Barbados Conference, we brought in speakers, some from the region and some internationally, and brought together clients, students, and persons in the business community to educate them and to bring awareness to the whole topic of innovation when making business decisions and taking a company to the next level. So, we're looking forward to Innovate Barbados 2018, which is set for November 7th and 8th."
Trotman admits that the business environment in Barbados has been very challenging over the last few years, and, as a result, many of BIDC's clients are looking for opportunities in new areas. "We hope to help our clients by bringing together persons who may be able to assist and stimulate new business decisions." she says. In addition, the agency is expanding its horizons in order to secure additional financial aid for itself as well as some of the businesses it assists.
"One of the areas we're looking to grow, and become more involved in, is the renewable energy sector," Trotman proffers. "We have several industrial buildings and we have entered into programs leasing rooftops which can be outfitted with photovoltaics as a means of generating revenue for ourselves, but also assisting businesses who enter into the lease the opportunity to generate revenue for themselves from the sale of the energy generated from solar panels back to the national energy grid. That is an area we're hoping to expand and give more attention to in 2018."
Fern Lewis, BIDC's Director of Business Support Services, sums up the agency's goals, going forward: "BIDC hopes to be a catalyst for innovation as we try to build on what we do best," she declares. "And because we recognize that the economic times are challenging, we see that as an opportunity for us to identify new areas of enterprise for Barbados and to use those challenges to nudge our entrepreneurs into looking beyond the domestic market and to see how they can trade globally – beyond just the physical transfer of goods from Barbados to our international markets, but also in the trade of ideas and designs."
AT A GLANCE
WHO: The Barbados Investment and Development Corporation
WHAT: The industrial development agency of the Barbados Government
WHERE: Bridgetown, Barbados
WEBSITE: www.bidc.org