The St. Kitts Bottling Company Ltd.
Getting it right on soft drinks
Business View Caribbean profiles The St. Kitts Bottling Company Ltd., a manufacturer and wholesaler of bottled water and soft drinks.
The St. Kitts Bottling Company (SKBC) was formed in 1954, when a group of local entrepreneurs purchased a small bottling operation in Basseterre. According to Keithley Phillip, SKBC's current Director, before that time, the island was importing its soft drinks from Antigua. "The company started with 12 employees," says Phillip. "We started with our first brand, a local, indigenous brand called 'Sparkle.' About two years later, we started our Coca-Cola franchise agreement." The company continued to bottle and sell that world-famous soft drink for over 50 years, only ending the relationship in early 2015.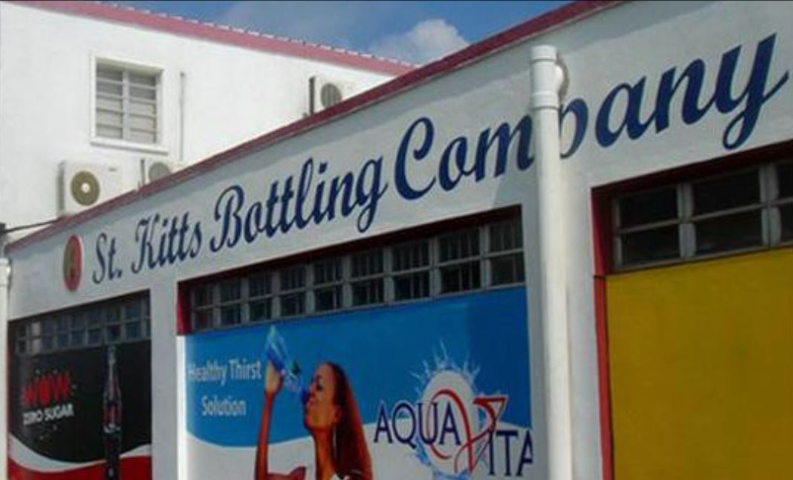 "We are manufacturers and wholesalers," says Phillip. "We produce for the federation of St. Kitts and Nevis, and we also export to the United States, St. Croix and St. Thomas, the British Virgin Islands, Montserrat, Anguilla, Dominica, and St. Lucia." The company's 'Sparkle' brand flavors include Lime, Banana, Cream Soda, Sorrel, and Cola Champagne. "And we have been increasing the number of flavors that we offer," Phillip adds. "In October 2015, we launched four additional flavors: Sparkle Grape, Sparkle Orange, Sparkle Tropical Fizz, which is a lemon/lime-based drink, and our Sparkle Tropical Cola. And we do not produce just soft drinks. We also produce water, which is known as 'Aqua Vita.'
In a competitive marketplace, Phillip believes that one of his company's advantages lies in the fact that it is the only soft drink producer on the island. "However, because of the openness of our economy, there are other Caribbean producers that export to St. Kitts," he says. In addition, Coca-Cola, with whom St. Kitts Bottling Company is no longer associated, still maintains a distribution presence in the southern Caribbean. "What differentiates us are two things," Phillip maintains. "The quality of our product is well-known, having been in existence for 60-odd years; and there's also the local component – persons are more 'touched' because it's a local company."
While St. Kitts Bottling Company continues to preserve its share of the local market, it is also pursuing business outside of the country. "In terms of new markets, we are in serious discussion with a company out of St. Lucia," says Phillip. "We will be bottling for them under a different label, and shipping to them under a co-pack arrangement. We are also actively in discussions with a company out of Trinidad and one out of Jamaica, and, hopefully, by the end of this year, we will also be co-packing for those two companies."
Should all of those partnerships come to pass, Phillip says that St. Kitts Bottling Company will likely have to increase its production schedule, and move from one shift per day to two. It will also have to improve its production equipment. "Our equipment is about nine years old and with any aging equipment, there would be the problems of breakdowns, obsolescence, etc.," he explains. "And so, in order for us to achieve what our projected goal is in terms of production, we will have to acquire certain upgrades in our equipment."
Another company goal is to become fully ISO-compliant. "We are working towards November of this year as the time that we would be ISO-22000-compliant," Phillip says. (ISO 22000 allows a company to show their customers that they have a Food Safety Management System in place.) "We already are up to speed and we are doing all the 'heads-up checks,' etc. Had we been ISO-certified before, we would have already signed off on some of the co-pack arrangements that we are pursuing," he adds, ruefully.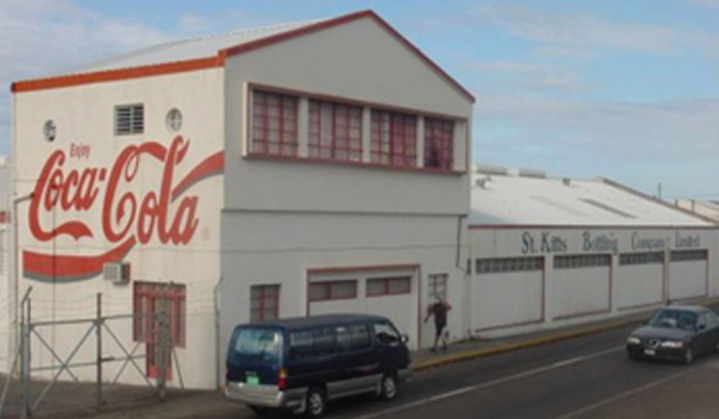 Nonetheless, Phillip is justifiably proud of the company's products and the care it takes in making sure that they are pure and safe for its customers to drink. "We have a full, working lab staffed by three persons," he says. "All the products that leave our plant can only do so after our Quality Supervisor has stamped it 'Good to Go.' If not, the product will remain in our plant. We also have a good traceability program in place. And if, by chance, we have a problem with any of our products in the market, we can trace that product to its origin – either the date it was produced so that we can take samples, or the supplier of the raw material, so that they, too, can trace it back to the batch item that they sent to us."
Phillip is also proud of the company's transparency. "Our plant is open for anyone who wishes to visit us and see our processes. So, we regularly will have persons visit us," he declares. "Yesterday, we had persons from one of the government departments who wanted to come by and see our production methods and what goes into the producing of our water. And so, transparency, as it relates to the goods we produce, is very important to us."
Today, the St. Kitts Bottling company is majority-owned by the TDC Group of Companies, one of the larger general merchandise companies on St. Kitts and Nevis, which acquired 51 percent of the company shares in 2012. But St. Kitts Bottling Company still maintains its small-business ethos. "We want people to remember us as always putting the customer first, so customer service is one of our high points. We may not have always gotten it right, but we make the effort, and so I think that we are very close to getting it right."
Check out this handpicked feature on Rooftops Silicone Distributors Inc. in the Virgin Islands.
AT A GLANCE
WHO: The St. Kitts Bottling Company Ltd.
WHAT: a manufacturer and wholesaler of bottled water and soft drinks
WHERE: Basseterre, St. Kitts & Nevis
WEBSITE: www.stkittsbottlingcompany.com

Caribe Industrial Systems Inc. – Caribe Industrial Systems, Inc. (CISI) was founded in 1977, by Warren C. and Donna E. Gundry. CISI's mission is to provide its customers with unique cost saving ideas and solutions with its high-quality and innovative products and supplies. For over 40 years, the company has served all major manufacturing sectors of Puerto Rico and the Caribbean Islands from the Bahamas to Barbados.
The company's clients include over 250 companies in the Pharmaceutical, Medical Devices, Food & Beverage, and Electronics sectors, among others. Its products include: hot melt and liquid adhesives, cushioning material, paper and chipboard, coding products, thermal transfer ribbons, labels, plastic pallets and containers, tape and label dispensers, reclosable polyethylene and medical/bio hazardous bags, security seals, a wide assortment of poly bags, stretch films, and shrink and bundling films, and more.
On the equipment side, CISI offers adhesive application equipment, stretch wrapping equipment, shrink film sealers and tunnels, hand and automatic strapping systems, carton/product coding equipment, case tapers and erectors, bag sealers, cartoners and case erectors, and more. Caribe Industrial is an authorized distributor for industry leading companies such as the Nordson Corporation, Henkel Adhesives, the Intertape Polymer Group, and Sigma Stretch Films, among many others.
CISI maintains its inventory in a 21,000 square foot warehouse strategically located at Bayamon, Puerto Rico with daily scheduled deliveries to each of the island's municipalities. Their primary goal is to offer its clients the highest quality products available at competitive prices, to surpass its clients' expectations with superior service and to conduct its business with its clients and business partners in an honest and ethical manner.
CISI stands for Creative packaging solutions, Immediate response to its customers' needs, Service with a smile, and Industry-leading suppliers. Its dedicated employees are committed to excellence in all aspects of their business. Customer service personnel handle all orders efficiently and expeditiously. Its warehouse personnel assure that all orders are dispatched correctly and on time, and its factory-trained technician services all of the equipment that the company sells.
CISI's website address is www.caribeindustrial.com. Its headquarters phone number is (787) 787-2474. Please email them for more information at cisi@caribeindustrial.com