Queen Elizabeth Hospital Barbados
Getting better together
Business View Caribbean profiles Queen Elizabeth Hospital Barbados, Barbados' primary, acute care medical facility, in Bridgetown, Barbados.
The Queen Elizabeth Hospital (QEH) is Barbados' primary acute care medical facility, as well as an accredited teaching hospital affiliated with the University of the West Indies, Cave Hill campus. The institution was opened on November 14, 1964. "We celebrated 50 years in 2014," says hospital CEO, Dr. Dexter James. "We started with 464 beds and today we have 600 beds, providing a wide range of medical, diagnostic, and therapeutic services."
Regarding its surgical services, in addition to general surgery, James says that Queen Elizabeth Hospital also offers minimal invasive surgery, urology, ENT (ear, nose, and throat), gynecology, cardio-thoracic, orthopedic, dental, ophthalmology, and neurosurgery. "So there's quite a range of surgery that we currently provide that can meet the needs of the population," James says. "There are very few cases that we now refer overseas for care and these are mainly patients that require cardiology interventions and a very, very few, if any, neurosurgical cases. We have two neurosurgeons, two cardiovascular surgeons, and seven or eight specialists in ophthalmology – apart from general adult ophthalmology, we have pediatric ophthalmology, ocular plastics, corneal, retinal, and neuro-ophthalmology. So there are a number of specialties for eyes. In the case of obstetrics and gynecology, we now have consultants in high risk pregnancies, and we have a consultant in gyne-oncology who addresses all 'below-the-belt' cancers in women."
Queen Elizabeth Hospital has 2,100 employees. "It's the largest single employer of public officers in any one space," James states. "We are a stand-alone facility with a number of departments having outpatient clinics within the hospital. So, surgery has its own outpatient clinics, as do pediatrics, obstetrics and gynecology, and, of course, internal medicine. So, when patients are seen and surgical interventions are done, and patients are discharged from the hospital, they are then seen in outpatient clinics within the hospital, and within the respective specialty where the procedure was done."
Because Barbados practices a socialized model of healthcare, akin to the same type of model found in the UK and Canada, any Barbadian national or permanent resident of the island can take advantage of any of Queen Elizabeth Hospital's services at no charge. "It is funded by taxation," James says. "Once you are a citizen or permanent resident, healthcare is free at the point of delivery – you don't pay anything at all for healthcare. We receive our allocation as approved by Parliament and funds are then dispersed to us from the Treasury via the Ministry of Finance. Those funds are allocated across the hospitals and health clinics in the country. The Queen Elizabeth Hospital has been set up as a statutory body, and therefore, we have a Board of Directors and an executive management team responsible for the operations and management of the hospital. So we can partially direct how our funds are utilized to improve the quality of services and where our priorities lie in terms of management of patients."
Dr. James believes that while the healthcare system in Barbados is capable of providing excellent services for its population, the taxation model may not, in the long-run, be the best way to keep up with increased healthcare costs and continuing changes in the healthcare landscape. "On the financing side, we are having a conversation about changing the model more along the line of social health insurance," he says, "because the monies that are appropriated every year by Parliament to meet the recurrent expenditures of the hospital is inadequate for several reasons: you have changes in consumer taste and preference; you have changes in the demographics of patients – Barbadians are living longer, but, unfortunately, they are not living healthier; and there are changes in technology. So when you look at all the drivers of healthcare costs, the taxation model cannot keep pace with the demands of the system. So, the government has to find a new model."
"Under the taxation model, everybody pays taxes; it goes into a consolidated fund, and then the Ministry of Finance decides how those funds are to be allocated across the various government ministries," James continues. "Under socialized insurance, every citizen will pay a certain amount of their salary, or it can be employer, or employer/employee funded; it goes into a fund and those funds are then used to meet the expenses of the healthcare providers. And that is the model that most countries that have tax-based models are moving toward – a model that is more along socialized insurance. And so we've had financing conferences over the last three years and I'm happy to say that the Ministry [of Health] has now adopted a position that a new financing model is inevitable if we are to sustain the package, here. I understand a paper is shortly going to be presented to the Cabinet for deliberations. I don't know which of the models the government will embrace, whether it will consider continuing with the taxation model or moving along with socialized health insurance. But the latter approach is what I am advocating."
While James hopes to see the day when a new financing model is incorporated to meet Queen Elizabeth Hospital's operating expenses, when it comes to capital improvements, yet another option is being explored. "In terms of capital improvements, we have embarked on philanthropy, where we are seeking to interest and invite persons with high net worth, or even the ordinary citizen, to make a contribution towards the re-capitalization of the Hospital," he says. "In that regard, we've launched an Equipment Prospectus, the last of which was in February of this year, and I'm happy to say, in three years' time, we've raised in excess of $10.2 million in hospital philanthropy. So, philanthropy is going to be big; we intend to set up an institutionalized desk of philanthropy that will properly service and manage many of these donors who may wish to make a contribution to the hospital."
Meanwhile, another way in which Queen Elizabeth Hospital raises additional revenue is via fees paid by private patients who may come to Barbados from the neighboring OECS (Organization of Eastern Caribbean States) countries, and elsewhere, for their healthcare needs. "Our doctors have private practice privileges," James says. "They can bring private patients into the hospital, operate on them, and charge them a fee. The patient also pays the hospital a fee in accordance with our fee schedule. So, it's one of the ways we raise a bit of revenue – by leveraging when these doctors bring these patients to the hospital."
Over the next several years, James says that the achievement of hospital accreditation by an internationally recognized body will be one of the top items on QEH's agenda. "Hospital accreditation is perhaps one of the biggest transformational pieces that is going to happen to us in the next two to three years, where we can benchmark our services against a set of internationally accepted standards," "he remarks. Aligned with that pursuit is the Hospital's development of what James calls "Centers of Excellence" in the areas of ophthalmology, cardiology, neurosurgery, oncology, and intensive care. "Such an award would position us as a true center of healthcare excellence where we can raise the bar in terms of quality and patient safety," he maintains.
"The other area that would be big for us, and has borne a lot of fruit, is the continued exploration and exploitation of information and communications technology. Teleradiology is already well-developed at the Hospital – our lab is fully computerized; results are now available online in real time, remotely and electronically. And the Ministry has embarked on a national health management solution system which will now see the true computerization of the primary, secondary, and tertiary care facilities, where electronic medical recording will be the order of the day, allowing for the seamless movement of patients from the 'point of connect' to the hospital and across the continuum of care."
As Queen Elizabeth Hospital embarks upon its second half century, Dr. James proudly asserts that the facility's diversity of services is unrivaled by any public healthcare system. "Queen Elizabeth Hospital provides the widest range of public health services that you can find in any one setting," he declares. "Persons can access care without having to worry about the costs. And the fees that we charge to non-nationals and those who come from overseas are exceedingly low, but the quality is exceedingly high. The breadth and depth of services that we offer is unsurpassed."
Queen Elizabeth Hospital of Barbados – "Getting Better Together."
Check out this handpicked feature on The Barbados Stock Exchange.
AT A GLANCE
WHO: Queen Elizabeth Hospital
WHAT: Barbados' primary, acute care medical facility
WHERE: Bridgetown, Barbados
WEBSITE: www.qehconnect.com

A.A. Laquis Barbados Ltd. – A.A. Laquis Barbados Ltd. is one of the largest indigenous distribution companies in the region with a diversified portfolio of Healthcare, First Aid, and Consumer businesses. The company is committed to improving the longevity and quality of life for the Barbadian people through home health care, education on lifestyles that promote healthy living, and products that can equip consumers to achieve their health and wellness goals. Its Medical Division exists to provide life saving equipment and supplies to both government and private health care institutions, medical schools, and professionals across the Caribbean, and with over 15,000 skus, it is the largest supplier of these medical products across the Caribbean – from hospitals in Jamaica in the North, to Guyana in South America. – www.aalaquis.com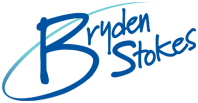 Bryden Stokes Ltd. – One of the largest distribution companies on Barbados, Bryden Stokes Ltd. (BSL) has three business divisions: Food & Consumer, Brewery, Wine, Spirits & Tobacco, and Health & Wellness. Its Health and Wellness division supplies pharmaceuticals, medical and surgical equipment, and healthcare products from its portfolio of healthcare companies. – www.brydenstokes.com