Laparkan Barbados
Superior service with a client-centered approach
Laparkan is a global freight and logistics solution provider with offices across the Caribbean. As an NVOCC (non-vessel-owning common carrier), the company works with various shipping parties, including carriers, shippers, customs agencies, and others, to facilitate the delivery of personal and commercial packages into and out of the Caribbean.
The company's mission statement is to ensure total customer satisfaction by providing quality service while making a difference in the lives of its employees and the communities it serves. This mission statement is reflected in its integrated services that offer all shipping services, including last-mile delivery.
What started as a way to deliver personal items and gifts to relatives almost half a century ago has evolved into one of the Caribbean's most essential NVOCCs, connecting the Caribbean Island nations to the United States, Canada, and the rest of the world.
"Three individuals founded Laparkan in 1983," explains Carol-Ann Edwards, General Manager, Laparkan Barbados.
"John La Rose, Terrence Pariaug, and Glen Khan saw a need to reconnect West Indians living overseas with their families and friends in their respective homelands in the Caribbean and Guyana."
"At the time, Glen Khan, the current chairperson, CEO, and owner of Laparkan, was living in the UK. So, they decided to start a company that could help facilitate shipping items from the US, Canada, and the UK, opening Laparkan's first office in Toronto, Canada."
From there, Laparkan, a portmanteau of the founders' last names, quickly established offices in Guyana, New York, Miami, and the United Kingdom, creating a network of offices that could effectively serve its rapidly growing customer base.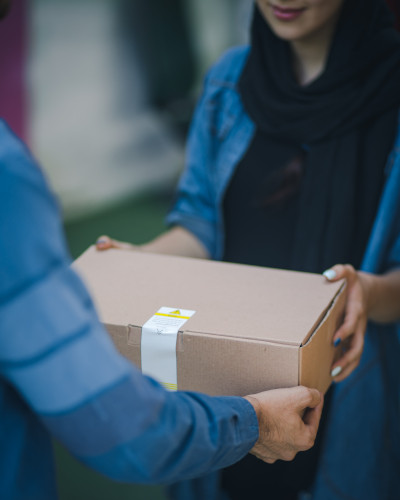 Today, Laparkan has offices and agents in most Caribbean countries, including Panama, Guyana, Jamaica, Antigua, St. Lucia, Grenada, Surinam, St. Vincent, Haiti, and the Dominican Republic. The company settled on Miami as the seat of its headquarters, consolidating its position as one of the most prominent NVOCCs serving the Caribbean.
Besides NVOCC services, Laparkan owns retail, engineering, money transfer, travel, and office equipment subsidiaries.
As an NVOCC, Laparkan acts as a shipper for carriers, and a carrier for shippers, consolidating shipping items and making it easier for both parties to get what they need: carriers with more cargo and shippers carrier services.
To do this, it maintains crucial affiliations that ensure it can fulfill its NVOCC mandate.
Edwards explains.
"We are affiliated with Worldwide Cargo Alliance, enabling us to move cargo worldwide, from Barbados to Africa, Asia, and the US. As long as we have an agent to release the cargo, we use that connection to bring cargo from anywhere in the world into the Caribbean."
The company's Miami headquarters makes facilitating all these moving parts easier due to the significant presence of carriers in the Miami port and its favorable position relative to the Caribbean.
Laparkan maintains a slightly over eight hundred workforce working across its various subsidiaries, with the NVOCC business assuming almost fifty percent of this number.
For Edwards, who counts among the NVOCC employees, offering stellar services as an NVOCC can be challenging, but Laparkan staff always find a way to make things work and fulfill the company's mandate of ensuring total customer satisfaction.
"As an NVOCC, you are the only face a shipper and carrier knows, even though you collaborate with multiple other parties in getting cargo delivered like customs agencies and health and vet services.
"If one of these parties gets delayed or some other issue arises, the NVOCC bears the full brunt of the shipper's or carrier's complaints. Working in this environment has made us exceptionally good at conflict resolution and helping coordinate all these moving parts to deliver total customer satisfaction."
The recent pandemic thoroughly tested these skills due to shutdowns, shipping delays, and other supply chain issues. As Edwards narrates, the pandemic was the company's most challenging period, and it took all its workers' resilience to pull through.
"It was rough when the country shut down. Only essential services could operate; unfortunately, NVOCCs were not considered essential. Although all staff had to stay home, the government gave passes to employees working or interacting with essential service agencies and companies like pharmaceutical, health, and manufacturing."
"So, we had passes for employees required to interact with those organizations to get things in and out of the Port. However, as you would imagine, there was no real income because non-essential shipping had ground to a halt."
"Once operations resumed, supply chain issues emerged like a lack of containers, congested shipping lanes, and insufficient truck drivers. As a result, a shipment that should have taken two or three weeks to get from New York to Barbados took five to six weeks. Complicating matters further was the fact that while some customers were understanding of delays, others were not."
"To date, the supply chain is still not back up to full capacity. For instance, in some cases, when you contact the shipping line for containers, they do not have any to supply, which can further delay shipments that customers have already handed over to us."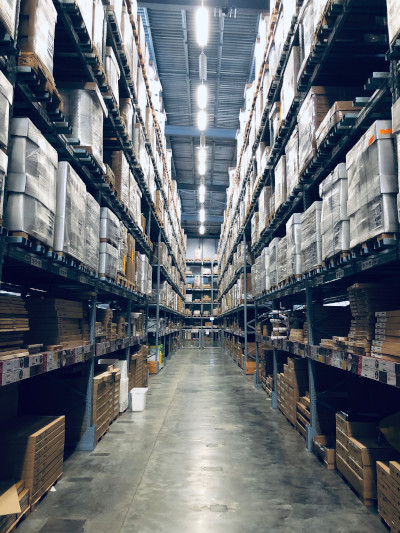 Despite these challenges, Edwards is optimistic that the shipping industry will resume full operations soon and Laparkan can resume its pre-pandemic plans, like setting up an offshore warehouse.
"Although the pandemic put the plans on hold, we are gearing up to open the offshore warehouse, a facility away from the Port that acts as a transit shed for incoming cargo. The facility will be custom-bonded and allow us to move cargo clearing operations away from the Port, so anyone wishing to clear their items can come to the offshore warehouse instead of going into the Port."
Once set up, this new facility will save Laparkan customers time and help Laparkan manage more business in a vastly expanded facility, which will help it work more efficiently and manage more cargo.
Another factor helping the company operate more efficiently is modern technologies like a Freight Management System, email-based communications, and a call center.
Edwards says these are vastly different from how things were when Laparkan started.
"In those days, we hand wrote all orders, meaning you had to enter all items into the shipping manifest by hand, sometimes writing up over a hundred entries per shipment. Now, the technology we have makes it easier to receive customer details, lodge the manifest and forward the details to the downline station (destination station)."
"Of course, we still need to ensure all the entries are correct, the contact details are accurate and other details, but technology has completely revolutionized the shipping industry and made it many times more efficient."
Laparkan uses cargo scanning technologies at its Miami office and plans to implement the same at all its offices, further streamlining cargo processing, reducing mistakes, and getting cargo to customers faster.
Looking ahead, Edwards sees Laparkan growing further on the foundation of its mission statement of ensuring total customer satisfaction by providing quality service.
"Our mission statement determines what is on the horizon for Laparkan because it describes the only way any company can move forward and remain viable.
"So, for us, we will continue  to strive for service excellence."
AT A GLANCE
Laparkan, Barbados
What: A full-service logistics and freight delivery company
Where: Barbados based with Miami corporate headquarters
Website: Laparkan.com

Caribbean LED Lighting Inc. – www.caribbeanledlighting.com
Caribbean LED Lighting is the largest supplier of LED lighting in the Eastern Caribbean with offices in St. Lucia and Barbados. We provide residential, street, and commercial lighting solutions that are both energy-efficient and cost-effective. Our mission is to help our customers reduce their carbon footprint while saving money on their energy bills.
We are committed to providing the highest quality products and services to our clients, and we are constantly expanding our vast product range to meet the needs of the Caribbean market.
Look on the brighter side. Contact us today to learn more about how we can help you save money and protect the environment.