The Harbour Village Beach Club
Number one on Bonaire
Business View Caribbean interviews Jessica Gonzalez, Marketing Director of the Harbour Village Beach Club, as part of our series on Caribbean resorts.
Nestled on a four-acre, private peninsula on the Dutch Caribbean island of Bonaire, is the municipality's most exclusive luxury resort, the Harbour Village Beach Club. A member of Small Luxury Hotels of the World and named Bonaire's Leading Hotel 10 times, the Harbour Village Beach Club is the only resort on Bonaire with its own private beach – not a small amenity on an island whose main business is devoted to the vacation requirements of the world's diving community.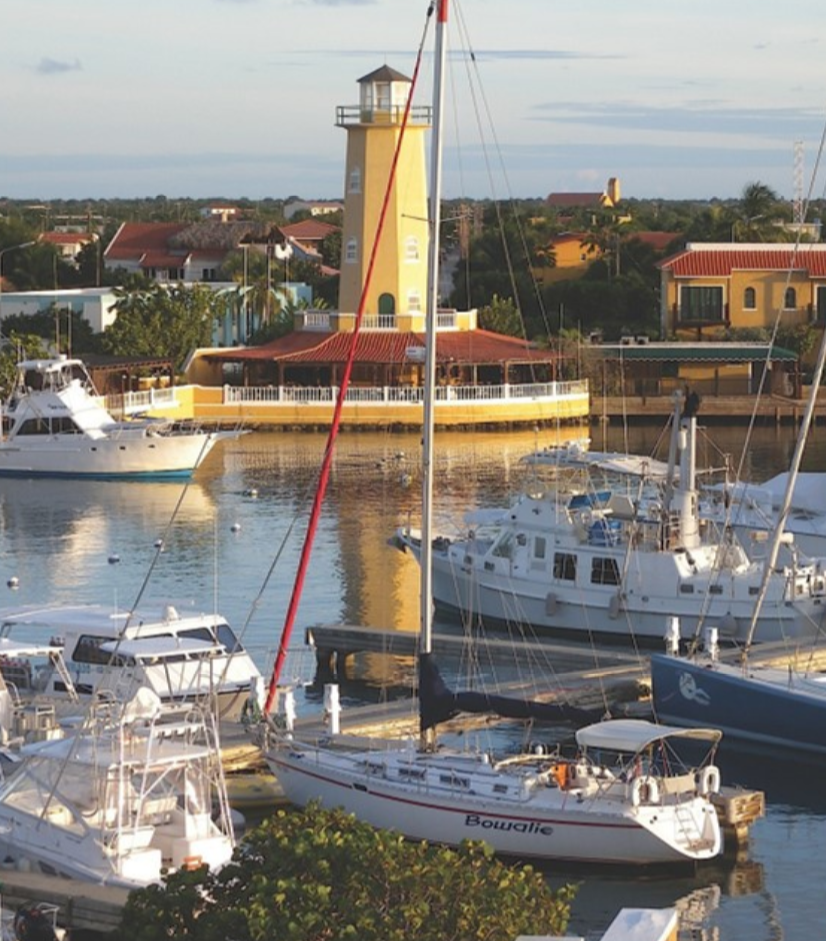 Harbour Village was founded about 30 years ago by the Gonzalez family from Venezuela. "They discovered Bonaire on a family excursion," says Jessica Gonzalez, the resort's Marketing Director. "The father was an engineer and had a company in Caracas; the mother was an architect. They sailed throughout the Caribbean and Bonaire captured their attention. Crews came from Caracas and built the resort and developed it. It opened in 1990. They ended up managing it, as well, and the second generation manages it today."
Harbour Village Beach Club is a collection of a few private residences, some rentable beach houses, and dozens of beachfront and marina-side suites and rooms. "60 percent of our guests come from the U.S.; about 35 percent from Holland; and the other 5 percent from other places," says Gonzalez. The resort is open all year round, and guests have access to the Club's amenities, including its seaside restaurant, La Balandra; its three swimming pools; its spa and fitness center; its water sports center; and its 60-slip marina with mega-yacht dock. In addition, day passes can be purchased so anyone can enjoy the resort's facilities and activities, such as fishing charters, snorkeling, sunset sailing, kite surfing, paddle boarding, and kayaking.
Central to the resort's offerings is its 5-Star PADI Dive Center – Great Adventures Bonaire. "Most hotels on Bonaire are dive hotels," Gonzalez affirms. "They're attracting divers and that's the main focus of their business. And our dive shop is very professional and complete." Great Adventures offers instructional courses for all levels and three daily boat drives on two custom-built dive boats – a 30' Island Hopper and a 46' Newton – to any one of the island's 90-plus dive sites.
"We have great diving," states Gonzalez. "You have your suite on the beach, you walk out on the beach, you walk to the dive pier, which is right there, hop on the boat, and go diving, if you like. We have concierge dive services, as well, which means we have a private concierge for each guest that takes care of their equipment from the time they check in to the time they check out." Those services include: preparing and loading equipment on boats, unloading equipment from boats, preparing and transporting equipment to the entrance for shore diving excursions off property, and rinsing, storing, and preparing equipment for travel. "We try to differentiate ourselves with the service," Gonzalez adds. "And we really try to tailor each vacation experience to the particular guest."
Because Bonaire's coral reefs are so important to its ability to attract divers, the island has been a protected marine park since the 1970s. "Because it has fewer travelers than other islands, the reef has been well-preserved," says Gonzalez. Nonetheless, because coral reefs around the planet are under great stress, today, due to rising ocean temperatures, Bonaire is also home to several coral reef preservation programs, and Harbour Village is an involved partner. "One is the Coral Restoration Foundation, and the other is the Electrified Reef," says Gonzalez.
The Coral Restoration Foundation (CFR) Bonaire is a nonprofit conservation organization dedicated to restoring the shallow-water populations of Elkhorn and Staghorn corals along the coasts of Bonaire and Klein Bonaire by setting coral nurseries and transplanting mature coral onto degraded areas. To date, more than 9,000 coral fragments are growing in the nurseries at any given time in Bonaire and more than 8,000 have already been transplanted to Bonaire's reefs.
An Electrified Reef involves transplanting a variety of coral species to metal structures that have a low voltage DC current, which stimulates new growth significantly faster than traditional methods of coral restoration. This technology has been used to protect islands and coastal areas from erosion and rising sea levels. Harbour Village has an ideal setting for this type of research, with 16 rock piles offshore to attract new coral growth and a variety of marine life. The Electrified Reef project will be powered with the cabling already in place for our underwater webcams, and eventually expand to include Electrified Reef tunnels connecting the rock piles to create a reef and a new home for Bonaire's marine life. "Our goal is to have our own man-made reef within the next five years," says Gonzalez.
In addition, Harbour Village recently announced a partnership with noted filmmaker, explorer, and ocean preservationist, Fabien Cousteau, the grandson of famed explorer Jacques Cousteau, in an effort to raise awareness for ocean conservation efforts among Caribbean travelers. As the resort's environmental ambassador, Cousteau will collaborate with the resort on a wide range of issues including ocean preservation and climate change topics through a series of high-level Global Ocean Summits held on Bonaire at Harbour Village. Continuing their shared commitment of researching and exploring the world's oceans, Harbour Village will also host "Fabien Cousteau Voyages," providing small groups with high-end travel adventures on an NOAA research vessel and submarine."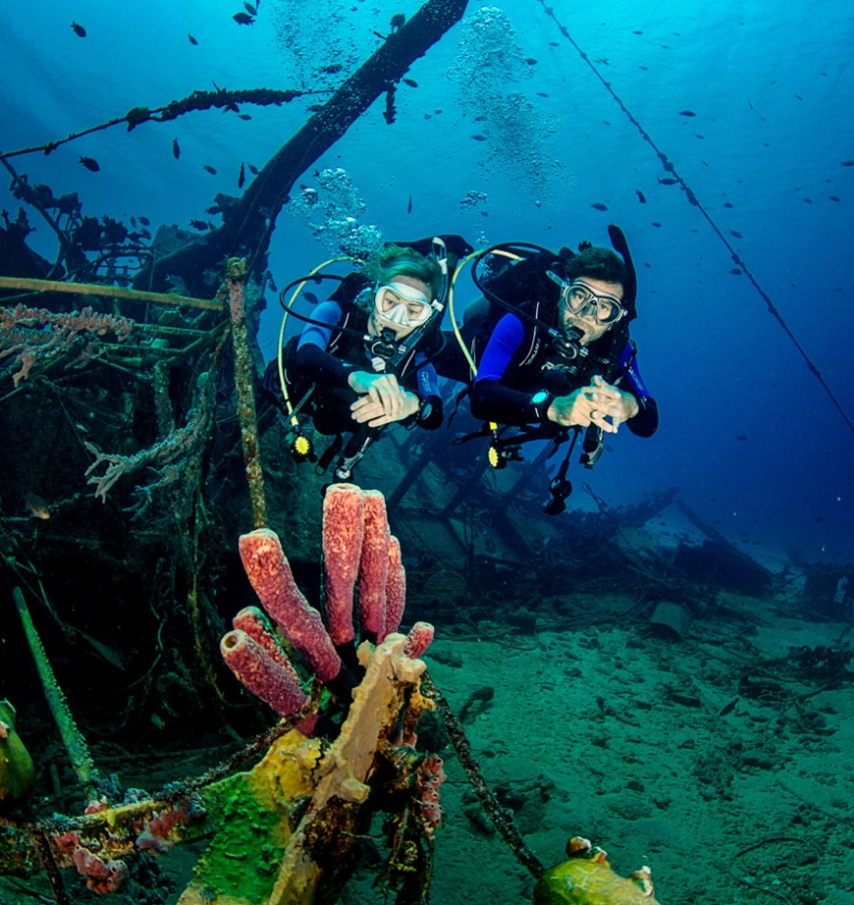 Harbour Village is operated by First Class Resorts of Miami, Florida. Its staff of eight is part of the resort's total of about 80 employees. "It's the management company and the sales and marketing office," Gonzalez explains. "We have IT here, we do purchasing, accounting; we provide all the services. We have a 1-800 number for reservations." Gonzalez says that the resort markets itself in several ways. "We have the website, and we partner with tour operators. And we're trying to form partnerships where we can jointly promote ourselves through our trade partners. We host press trips. We do trade shows. We do very little print ads; we do social media advertising."
Regarding the resort's property, Gonzalez says that there are constant improvements going on. "We just finished a complete renovation of the restaurant; there's new furniture and soft goods in the rooms; we have a new dive pier," she reports. "And we hope to get the occupancy up to the point that we can expand. We have a parcel on the south end of the property and we plan to build an additional 80 suites on that beach and possibly make it the dive center. We're hoping in the next five years to get that accomplished."
Committed to its guests, as it is to the ocean and marine life on which it depends, the Harbour Village Beach Club Bonaire is the perfect getaway for families, divers, and other discerning visitors who are looking for the finest in accommodations, services, and amenities in a luxury retreat setting.
Check out this handpicked feature on the Rincon Beach Resort in Puerto Rico.
AT A GLANCE
WHO: The Harbour Village Beach Club
WHAT: A secluded, private beach resort with a five-star dive center
WHERE: Kralendijk, Bonaire, Dutch Caribbean
WEBSITE: www.harbourvillage.com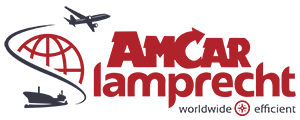 AmCar Freight, Inc. – Effective September 26, 2016 AmCar Freight has merged with American Lamprecht Transport, USA, with its main office in Miami, FL. AmCar Freight provides logistics, warehousing, shipping, and more to Aruba, Bonaire, Curacao, the Dominican Republic, Central America and South America. – www.amcarfreight.com