Curacao Air Terminal Services Group
A luxury retreat from the skies
Business View Caribbean interviews representatives of the Curacao Air Terminal Services Group for our focus on the Caribbean Aviation Sector
The Curacao Air Terminal Services Group (CATS) wants to be your home away from home. The family-run, fixed based operator (FBO) offers a wide range of VIP services for private jets in Curacao, Bonaire, and Cuba. The CATS Group have been a pioneer in general aviation for Curacao, offering top-notch amenities to their customers for almost 40 years.
"We want to be memorable for our clients through our service and experience so that when they're travelling and they need to fuel somewhere or they need something, they immediately think of our location," says Osti Moreno, CATS Group Operations Supervisor. "We want them to feel like a family and like they are always welcome here with us at their other home."
The CATS Group is the operator of the Jet Centre Curaçao in the Hato International Airport in Willemstad, Curacao. There, they operate as a full-service stop for private jets. Krishna Doll-Oedjaghir, Owner and Marketing Manager of the CATS Group, reports, "We offer fueling, we offer catering, aircraft cleaning, and then we have all the facilities such as customs, immigration, security, and VIP lounges. We have a bar, we have a pilot rest area, pilot lounge, offices, parking areas that are covered and open, a cantina. It's not only great for the clients, but for everyone that's working with us to be comfortable."
The Curacao Airport Terminal Services Group do everything they can to go above and beyond for the client, including hotel and car rental booking, jet-to-yacht transfers, placing catering orders, grocery shopping, right down to offering car washes while the client's car sits in the parking lot. "Not only do we wash the cars, we wash the airplane, too," Doll-Oedjaghir says.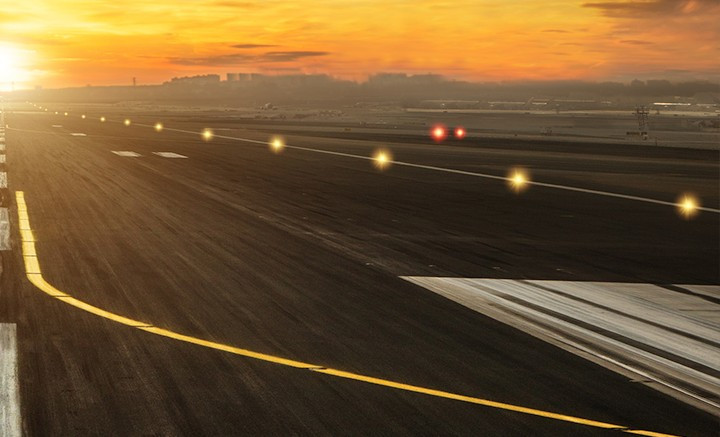 The CATS Group also help clients with the typically frustrating parts of air travel, including organizing communication between aircraft and the air-side supplier of services, assisting with customs and immigration, and handling air-related package and cargo clearance.
Aircraft entering Curacao require a landing permit, so clients notify the CATS Group before they travel to have their documents prepared in advance. Clients can then also submit their additional requests via email, phone, or WhatsApp. The CATS Group has checklists and follows standard procedures to ensure they have all the information they need before their clients land. This helps prevent delays or service interruptions and to make sure the facilities are stocked up with all the fuel and supplies needed.
"We have had a lot of experience through the years, which has helped us to be efficient and to think ahead for the client," Doll-Oedjaghir says. "Just because the client is telling you 'I need this and this and this and that,' based on experience, we know that we also need some other items in order for this to be successful."
The CATS Group works with trusted partners including Goddard Catering for food, CurOil for fuel, and AFS and Swissport for flight service. They also work with KLM to provide an additional service called Private Boarding. "This was an innovative unique idea from Jet Centre Curacao where you can go through the jet centre to do immigration and security and customs," Doll-Oedjaghir says. "We take you to all the way up to the gate for your commercial plane, so you kind of skip the whole process in a commercial terminal and you do it here with us."
With KLM flights, the CATS Group offers check in and luggage handling, as well. According to Doll-Oedjaghir, "You literally do not see the commercial terminal at all until it's time for boarding. It makes the client feel special and with COVID times people are not wanting to be around a lot of people, so they can use this service. We have families with, for example, autistic children. If we know in advance that the kids have special needs, we block occupancy so this family can have the lounge to themselves so that the children can be calm and relaxed. We really try to do our part in making all kinds of passengers feel okay and welcome."
The CATS Group is always working to improve their client experience even more. They spent over a year brainstorming as a team to find ways in which they could speed up their fueling process. "One of our things that our team really loves to do is we really love to be proactive in figuring out how to make things faster and more efficient. Back in the day, 10 to 15 years ago, it might take you an hour for a fuel stop turnaround, if not more," Doll-Oedjaghir recalls. "So over the time, we looked at exactly where the issues lie and how we can make everything more efficient, and we did that with our whole team. We are now at a record fuelling time of 30 minutes and sometimes even 15 minutes, depending on fuel uplift. And that has given us a very, very competitive advantage to the regional jet carriers."
CATS Group was originally started in 1983 by two pilots, Mr. Torres and Mr. Gibbs, who were tired of the hassle they experienced in the arrival and departure process at various airports across the globe. "They sat and thought about starting as an FBO because at that time Curacao had fairly good business with Venezuela. There were a lot of people coming down, especially for shopping," recalls CATS Group owner and CEO Soenita Oedjaghir. "There was a big distance before they came to the commercial building and that's why these two persons started to look for permission to start with a service, and more than that, with an FBO."
Oedjaghir started with the company soon after, using her passion for aviation to help the pilots run the business. Soon after, Mr. Torres took Oedjaghir aside and offered to let her buy his shares of the company. "He said, 'Listen, you should be a shareholder with the company because you are doing so much more this year for the company and you know how to tackle most of the problems," Oedjaghir recalls. "I said why not? Because I love aviation, I love to have challenges. So he sold his share to me."
Challenges are Oedjaghir's speciality and she's faced many. The first was the devaluation of the Venezuelan bolivar, which cut into the traffic coming into the region. And there have been several more, not the least of which include the COVID-19 pandemic that brought air traffic to a halt. But no matter the trial, Oedjaghir has led CATS Group through it all and they've come out each time stronger than ever. "It was a lot of challenges, a lot of ups and downs, but the business was still growing," she says. "With aviation, it's not just that you are climbing the mountain, most of the time things can happen that you don't expect. But if you have passion, you still fight to go through."
Today, the business has become a family affair. Gibbs sold his shares to his children Krishna and Vishal in 2015 and together they have taken the business to new heights. They've added Ground Handling and FBOs in Cuba and Bonaire and continue to increase the ever-growing list of services available to clients. "They are doing their utmost, they are doing their best," Oedjaghir says with pride.
The CATS Group in Curaçao, current roster includes 15 employees, all of whom are treated as family. Oedjaghir shares, "I believe if my customers feel happy, they will go away happy and they will come back if my employees are happy and the stakeholders are happy. That is what I'm working toward first. Because if they are happy they will do their utmost to let the client also feel happy and enjoyable."
So far, the mantra is paying off. The staff and shareholders at the CATS Group do everything they can to ensure their clients always have the very best service available. "We want our customers to feel our destination is memorable," Doll-Oedjaghir says. "At the end of the day that's what you do it for. The service, the effort, everything you put in is to be memorable for your client. Whatever we can invest in or educate ourselves upon to make that happen is what we will go to."
AT A GLANCE
Curacao Air Terminal Services Group (CATS)
WHAT: A family-run fixed based operator that offers a wide range of VIP services for private jets WHERE: Curacao, Bonaire and Cuba
WEBSITE: www.catsnv.com/curacao